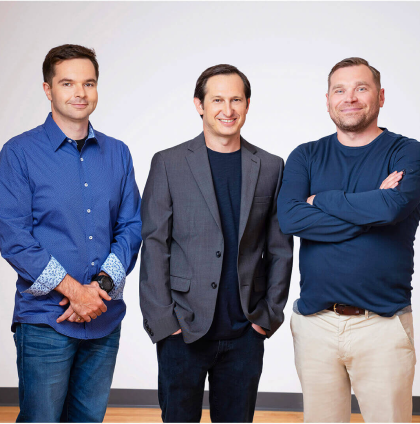 OUR STORY
---
It all started with a deep love for fantasy sports.
Jason Robins, Paul Liberman, and Matt Kalish thought season-long fantasy was great. But daily fantasy could be better. They were friends and coworkers. Soon they'd be cofounders.
Within a few years, DraftKings, the company they'd launch from a spare bedroom in Paul's Watertown, Massachusetts apartment, was an internationally known brand on its way to forever revolutionizing how fans engaged with sports.
Since the daily fantasy sports platform launched in 2012, DraftKings has grown, and grown fast. Now it offers an immersive sports entertainment experience.
In April 2020 DraftKings began trading on the Nasdaq Stock Exchange under the ticker symbol "DKNG when it closed its business combination with the publicly traded special acquisition company Diamond Eagle Acquisition Company and SBTech, an international turnkey provider of cutting-edge sports betting and gaming technologies. The combined company became the only vertically integrated pure-play sports betting and online gaming company based in the United States with a focus on the American sports fan.
RESPONSIBILITY
---
At DraftKings, responsibility is our cultural GPS. We dutifully and soulfully invest in people, processes, and technology to create a secure gaming environment. Our top priority is making sure you're playing safely and responsibly.
Learn more about our Safer Play resources and the tools available for self-temperament.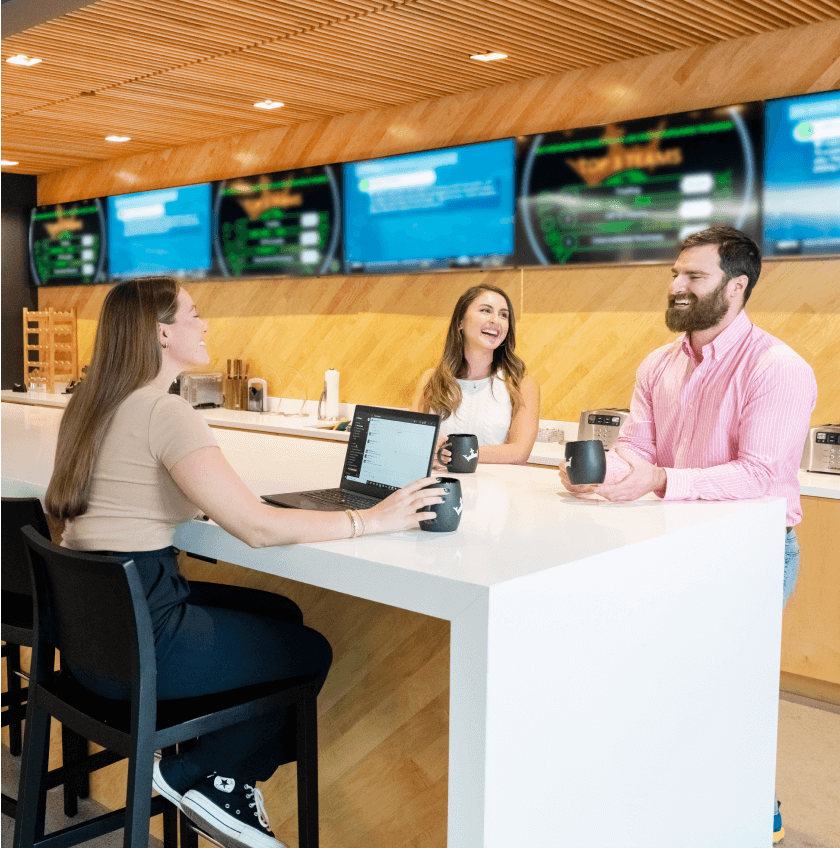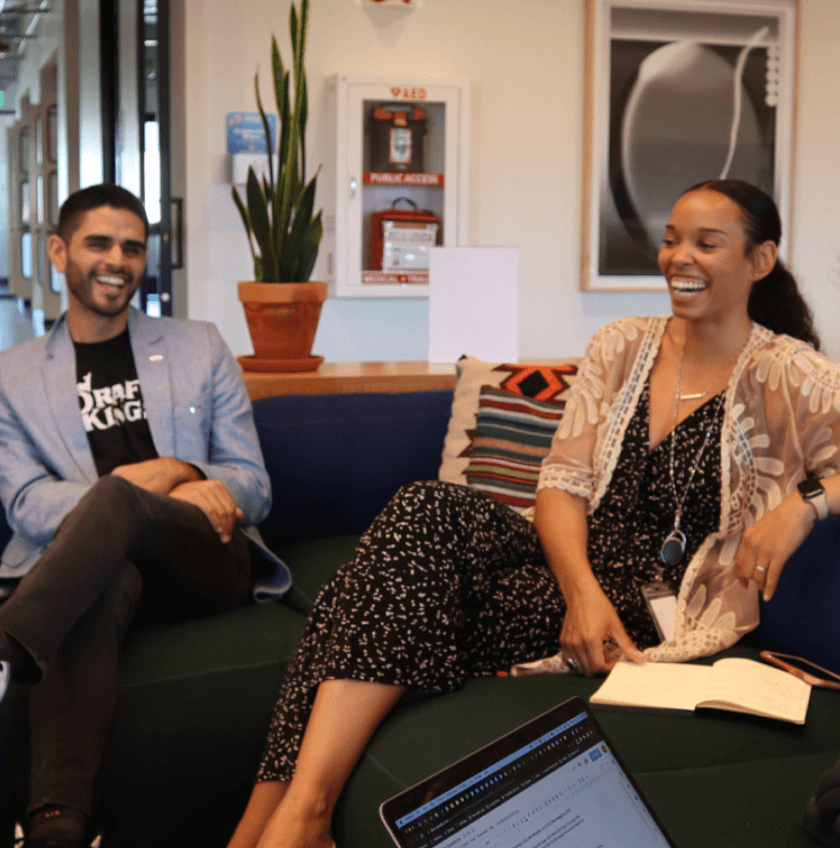 INCLUSION, EQUITY + BELONGING
---
At DraftKings, Inclusion means anyone and everyone can wear the crown.We are propelled by constant curiosity. Diverse perspectives. Thoughts, beliefs, ideas, and experiences. They're invaluable assets that continue to help us build toward our vision. We strive to create a place where all feel safe. Empowered. Engaged. Championed. Inspired. And most of all, like winners.The DraftKings ethos of openness and inclusion will not be satisfied until we achieve opportunity parity across our organization. In all we do. From recruiting to career progression to beyond our walls.
CORPORATE SOCIAL RESPONSIBILITY
---
We take great pride in our DK S.E.R.V.E.S. program, which allows us to give back to causes and communities across the globe. Whether we are training veterans in the latest technology, planting trees around the world, or partnering with organizations to support their efforts both large and small, we believe it is our responsibility to give back. We are committed to facilitating meaningful relationships with our partner organizations to drive their initiatives forward and provide our employees with the opportunity to make philanthropy part of their professional life.
In addition, we offer charitable daily fantasy sports contests and free-to-play pools throughout the year, allowing our customers to play an active role in supporting our initiatives. Learn More about our DK S.E.R.V.E.S. program and how you can get involved.
OUR LOCATIONS

BOSTON - HEADQUARTERS

DUBLIN

HOBOKEN

HOUSTON

ATLANTIC CITY

LAS VEGAS

LONDON

NEW YORK

PLOVDIV

SOFIA

TEL AVIV
OUR LOCATIONS

BOSTON - HEADQUARTERS

DUBLIN

HOBOKEN

HOUSTON

ATLANTIC CITY

LAS VEGAS

LONDON

NEW YORK

PLOVDIV

SOFIA

TEL AVIV