GET A DEPOSIT BONUS UP TO $500
Plus, get a free $3 ticket to play in a fantasy contest with first deposit of $5 or more.*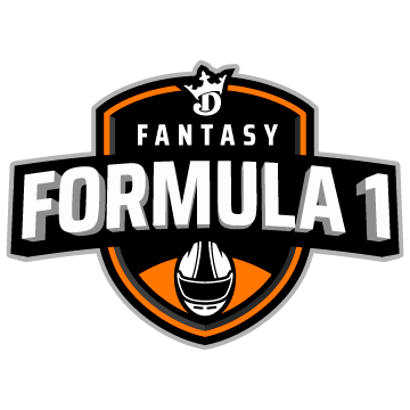 GET A DEPOSIT BONUS UP TO $500
Plus, get a free $3 ticket to play in a fantasy contest with first deposit of $5 or more.*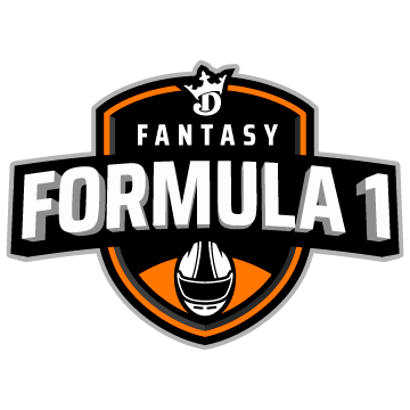 Win big cash prizes
in public tournaments
Don't need to finish
first to win
1-day games mean no commitment
Play against people of
your skill level
Play private contests
against your friends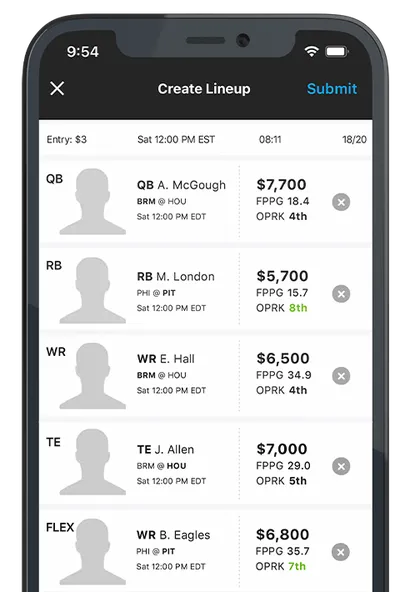 It's easy to play DraftKings daily fantasy USFL.
1
Create an account online or download our app.
2
Choose a contest and draft from all the USFL stars.
3
Rack up points to win big cash prizes.
Enter exciting daily fantasy Formula 1 contests starting soon.
No current contest for F1
Race to DraftKings for daily fantasy Formula 1.
1
AN INDUSTRY LEADER
DraftKings is a leading provider of fantasy sports action.
2
PLAY YOUR WAY
With a variety of contests, we've got something for every fantasy Formula 1 player.
3
SOMETHING FOR EVERYONE
Choose from free or paid contests and win cash prizes.
4
PLAY ON ANY DEVICE
Available on desktop, tablet and mobile with apps for Android and iOS.
5
NON-STOP EXCITEMENT
From drafting to the last second, DraftKings keeps you sweating.
6
MORE WINNINGS
DraftKings had paid out over $10 billion in winnings.
Play fantasy Formula 1 contests for as little or as much as you want.
"Won big, got paid, good service, fun events. Looking forward to a lot more time together."
Wade S.

"DraftKings has changed the world of sports for me."

Joshua G.

"Love my DraftKings. This week alone I've won $5,000. Great site, I'd give it 10 stars if I could."
Brandon G.

"I absolutely love having a chance to win big without actually paying out of pocket."
Demarcus C.
FAQs
How long does it take to play?
*A customer's first deposit (min. $5) qualifies the user to receive up to $500 in bonus funds in the form of site credits that can only be used on Draf ...Read More