Daily Fantasy Sports
Experience the daily fantasy sweat and live the vibe of victory.
Think of it as a head start on your path to glory.

Overview
Daily Fantasy Sports (DFS) mirrors season-long fantasy sports but condenses it into a shorter, more sweat-inducing format. Heart-throttling contests range from a day to a week depending on the sport. Competitors draft a player roster and those athletes earn points based on their in-game performance. Sweat the sweat each and every play. Test your skills and knowledge (throw down bragging rights) with friends or with other fans nationally. Let victory chase you for a change.
Check out our map of where daily fantasy sports is legal to see if DraftKings Daily Fantasy is offered in your state.
How To Play
Create an account online or download the top-rated DraftKings app.
Pick a Daily Fantasy Sports contest. Draft the biggest stars in the game.
Rack up points. Win big cash prizes.
DraftKings is the best place to play fantasy sports, I wouldn't play anywhere else...This Is Home!
– IAmQlay
Contest Types
Play who you want. Get your cleats wet with a Casual contest. Settle a rivalry in a Head to Head matchup. Mix it up with competitors in public or private Tournaments. Join Leagues with friends, coworkers, and family to prove your fantasy supremacy. Win a qualifier, get invited to a Live Event. Great destinations, colossal cash prizes. Play how you want. Hover or tap to learn more about the game styles below.
Play Your Way
Draft, update your lineup, run up the score (points) from anywhere, even the stadium. Let your fingers do the endzone dance.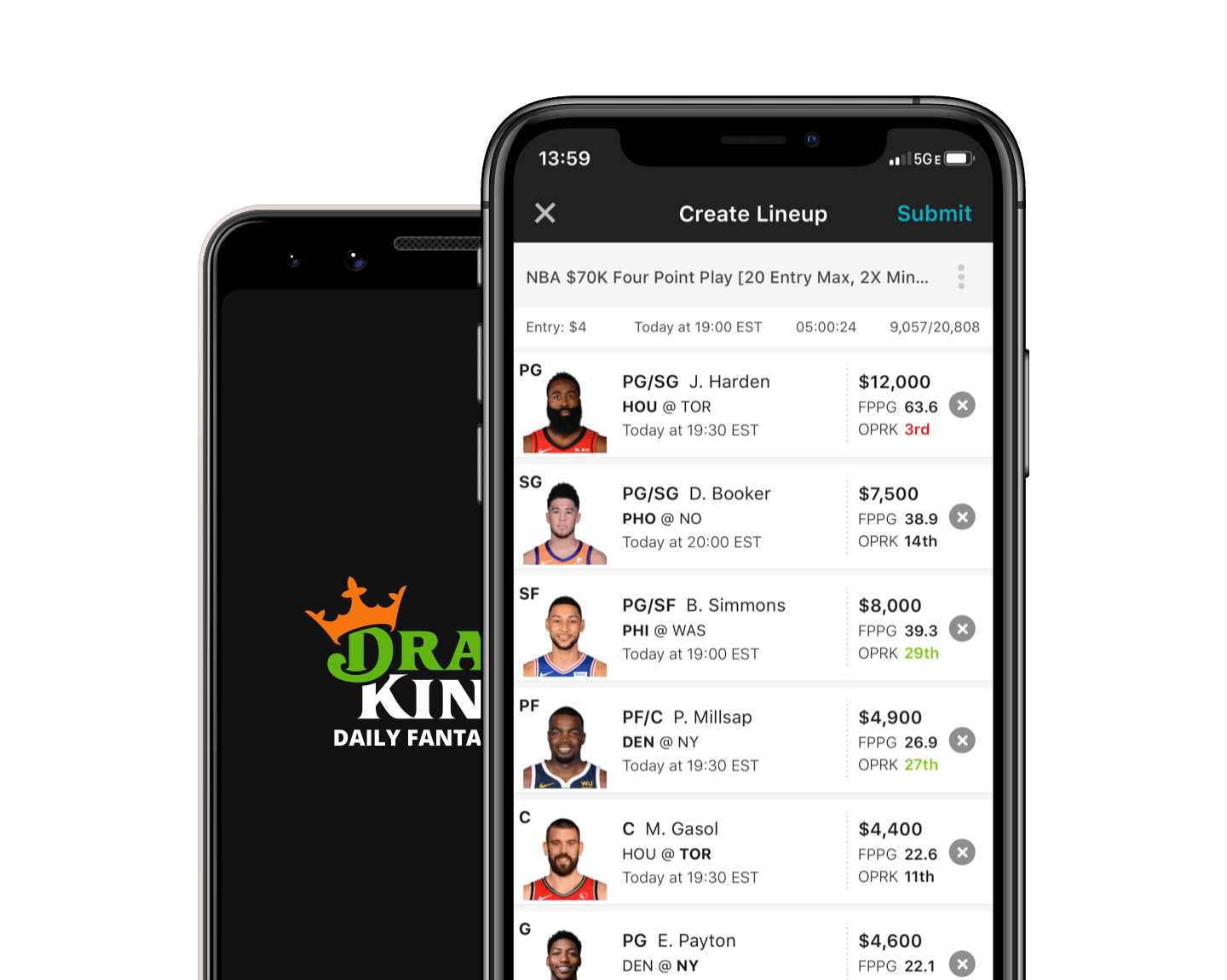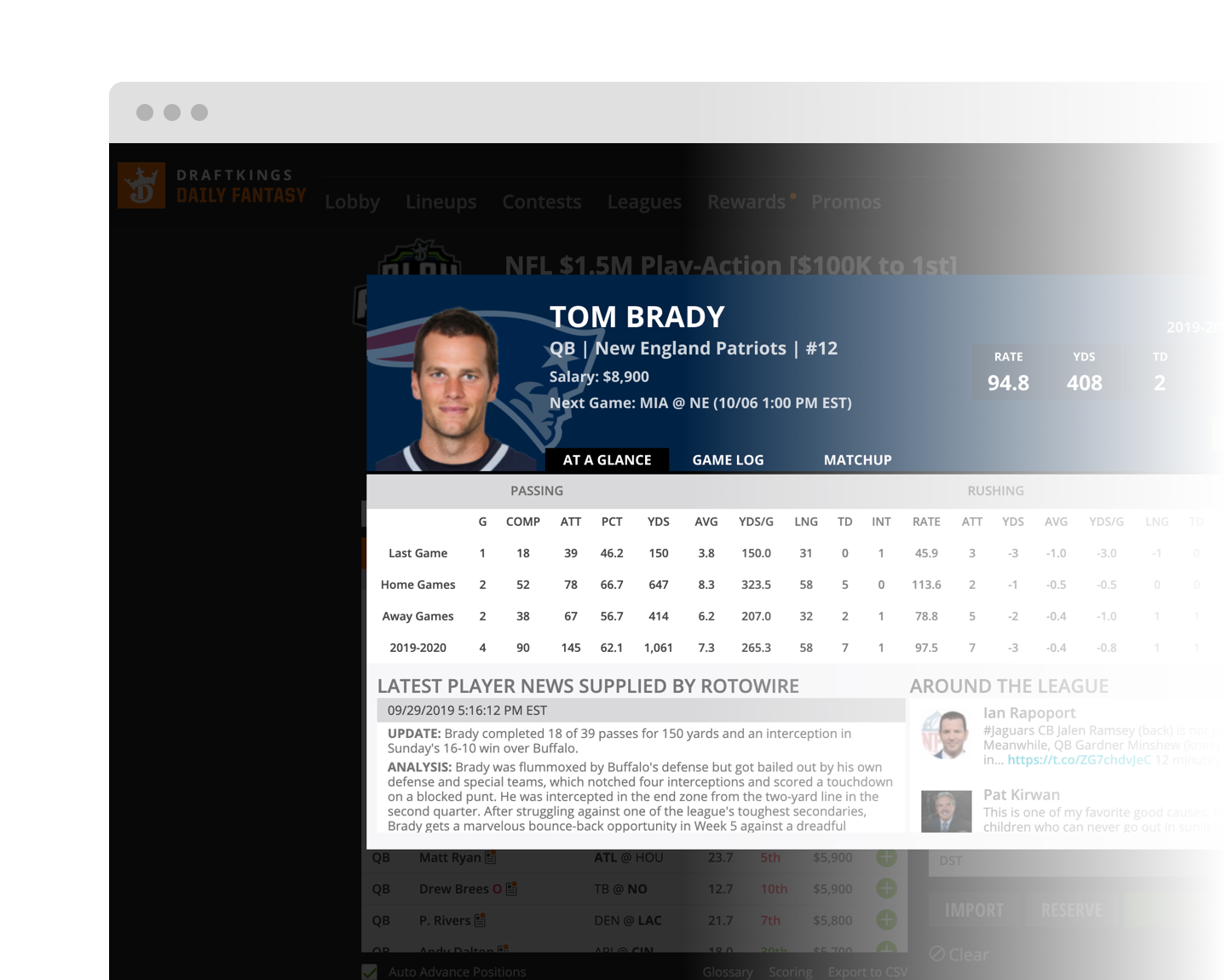 Our Sports
With a treasure chest of sports to light your lamp, scoring the right contest is a layup, a gimme, a can of corn (insert your sports cliché here).
CLAIM Current Offer
Think of it as a head start on your path to glory.

Fair Play Commitment
Life's more alive with skin in the game. Cheats and bullies are the worst. We swear to promote and preserve the competitiveness of our games while maintaining fair and level playing fields. Evenly matched matches. So, you can always scratch your sports itch. Even if you're a lefty.