Everyone knows the high priced stars that they'd love to load their lineups with, but you'll need low-priced value plays to make it all work. After a wild, wild Wild Card Weekend, it's time for the Divisional Round. Will it be any less nutty than last weekend? We shall see.
As always, values are 5.5K and below for QBs, under 5K for RB/WR, under 4K for TE and under 3K for defenses. Contact me with any questions on Twitter @JasonWalker_72.
Quarterback
Alex Smith ($5,400) – I was going to tell you all about how Smith is TOTALLY worth rostering at 5.4K because of the opportunity to roster the higher end guys and that's why he's listed here. But, to be honest, he's the only one who fits our criteria so the question is: Is it worth it to roster Smith this week? I think, with the other great value out there at receiver and tight end, that you can get any quarterback you want, probably, so given Alex's low upside, your best play is to make sure you get a high ceiling QB. Smith may make value, but the opportunity cost of rostering him is greater than to not.
---
Running Back
CJ Anderson and Ronnie Hillman ($3,700 and $4,100) – Both guys are in play against Pittsburgh in what should be a higher scoring game at home in Denver. I favor Hillman due to his overall work and his role in the pass game, but they've been splitting the targets as well as the carries lately.
James Starks ($4,000) – I really like the Broncos guys more, but in a tourney you could close your eyes and see Starks worming work away from Eddie Lacy against the Cardinals and stealing a touchdown, making him an interesting play there.
---
Wide Receiver
Jermaine Kearse ($3,200) – Kearse has a good non-Norman matchup across from him and a month long track record of making easy value on his near minimum salary. He's averaged six targets, five catches and 15 DK PPG over the last four games.
Jerricho Cotchery ($3,000) – Looking at the long line of receivers, Cotchery is far from the sexiest name you'll see. But he's been a steady safety valve for Cam Newton and the Panthers will likely have to throw a little more than they're used to to beat the Seahawks. To that end, Cotchery is slated to have a plus matchup with Deshawn Snead to give him a boost in that effort.
James Jones ($4,600) – 13 targets and 102 yards last week to add on to what I said about him in this space as a value. He's the go-to guy, target-wise, for Aaron Rodgers and has the edge on the matchup with Justin Bethel this week.
---
Tight End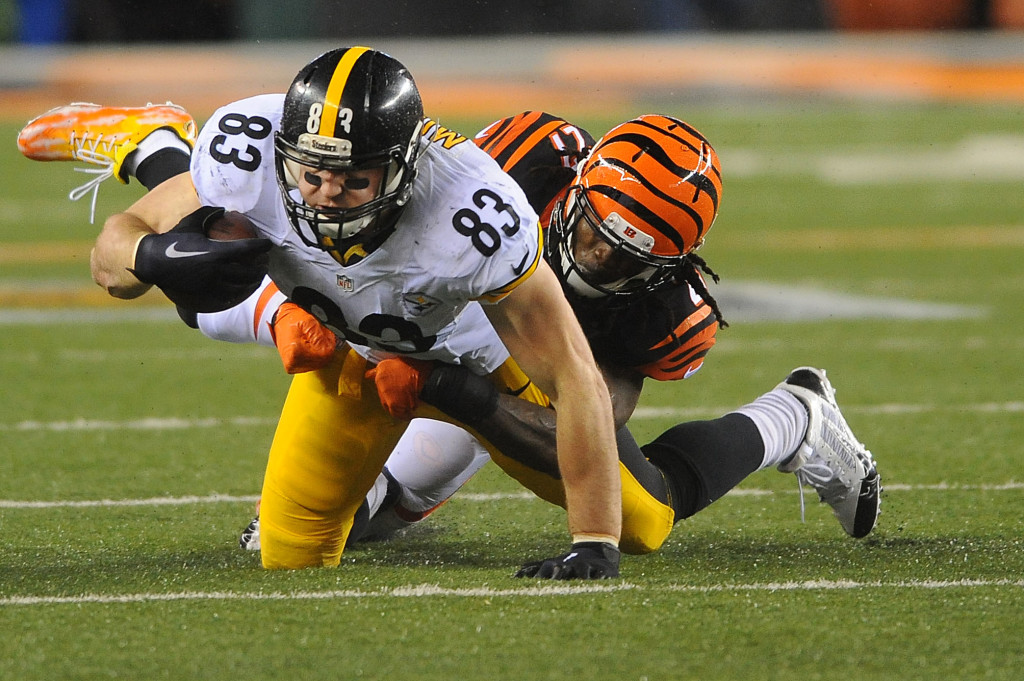 Heath Miller ($3,200) – Mr. Safety Blanket for Big Ben came through with a touchdown in terrible conditions, both weather and temperment-wise last week in Cincinnati. This week it's Denver, and Ben might need more checkdowns against the Broncos pass rush and Miller will be the guy he looks to.
---
Defense/Special Teams
Carolina Panthers ($3,700) – Well, none of the defenses go under our number, so we'll go with the Panthers, who get the weakest pass blocking offensive line in the Seahawks, something their pass rush should be able to take advantage of to create some sacks and possible mishaps from Russell Wilson.