It's something different every week with this guy — and honestly, it's why we love him. Whether it's his excessive partying, irrational quarterbacking, or relentlessly cocky attitude: we're all drawn to 'Johnny Football' for a multitude of reasons.
Well, on Sunday vs. the San Francisco 49ers: we may have just gotten another…
Before kickoff, a lucky Cleveland Browns fan got an unusual item signed by the controversial quarterback: A $100 BILL!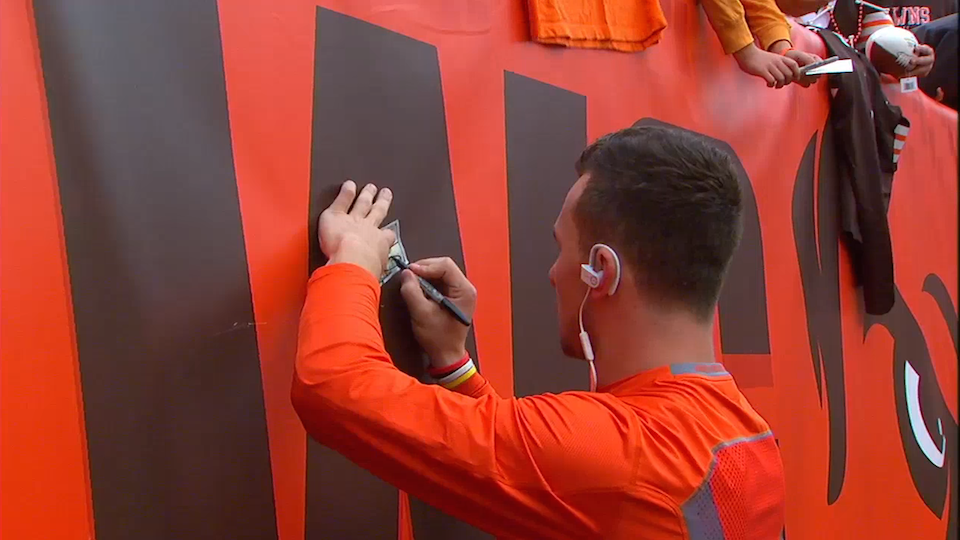 Enough of this PG-13 Johnny Football, LONG LIVE MONEY MANZIEL!!!! (Literally and figuratively).