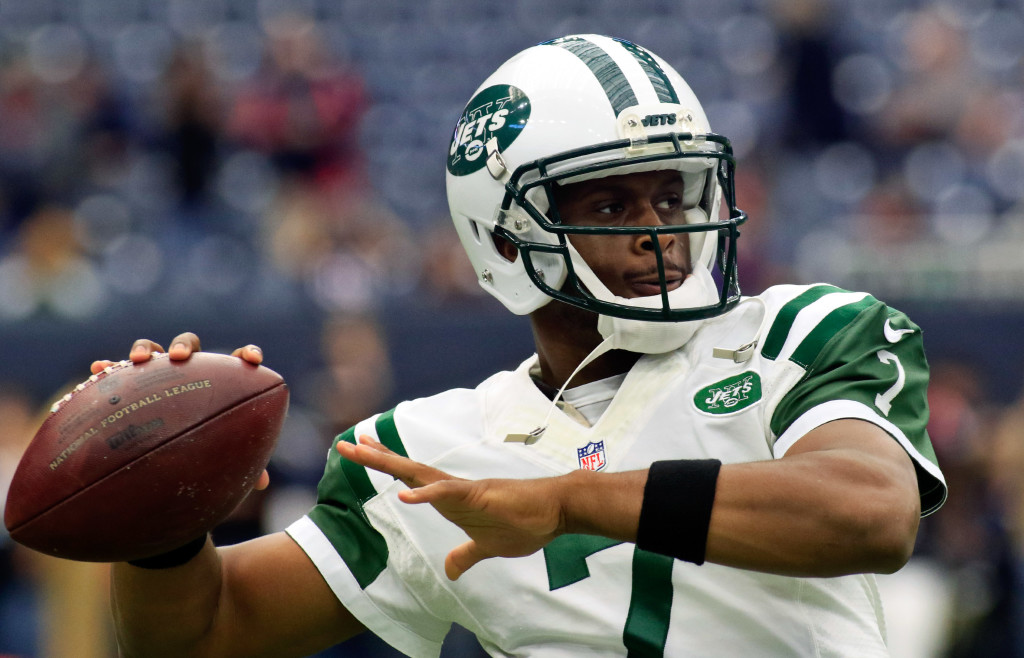 It hasn't been an easy go-around in the NFL for Geno Smith.
Actually, that might be an understatement.
From being nationally embarrassed on draft night to seemingly endless interceptions in his rookie season, it's always seemed as though his roster spot has been in jeopardy.
With the Jets' quarterback situation an absolute mess, Smith is preparing for this upcoming season with his heart set on the starting quarterback job. As the Jets continue to play telephone tag with Ryan Fitzpatrick, Smith is the only passer on the roster with real experience over second-year man Bryce Petty and the recently drafted Christian Hackenberg.
Getting back to that preparation part: NBC Sports reported that Smith has been working out in Miami over the last few weeks with – ready? – Odell Beckham Jr., Antonio Brown, and Jarvis Landry. Those are three pretty darn good wide receivers. While Jets fans might be puzzled as to why Smith is working out with opposing receivers instead of Brandon Marshall and Eric Decker, it's a good sign that Smith is taking a step in the right direction in his preparation for this season. As of right now, barring that the team signs Fitzpatrick, it's Geno's job to lose… again.
So could this mean great things are on the horizon for Geno Smith? It could, and that's good news for Jets and fantasy football fans everywhere. We saw how dynamic Marshall and Decker were with Fitzpatrick last season – and the numbers Fitz put up for fantasy owners – so perhaps Smith could put up the same numbers, if not better, after working out with these big playmakers.
Of course, this is pretty likely as well: