It's official, Tracy McGrady retires from basketball. After his retirement from the NBA, he came back and played in his final China tour to say goodbye forever to his beloved fans in China. Now it all comes to an end as he plays his final game. His team goes 12-0 undefeated during the entire tour and finish strong as its the first time a tour team has gone undefeated for so long. Tracy holds back tears as they retire his jersey and they even had a surprise message from his son to him on this special evening. Thank you Tracy McGrady!
Time to dust off the T-Mac 2's, throw down some tomahawks, and launch basketballs from as far away as humanly possible. Tracy McGrady was one of the most entertaining and skilled players to ever grace the NBA court but also one of the most forgotten. Wasn't for lack of talent… he just had some bad luck with injuries and superbad teams that always held him back from making it to that next level.
And that is what China is for my friends! In the twilight twilight of his career T-Mac did his best Starbury impression and took his talents to Beijing to ball out. Apparently Chinese people really really like guys that played with Yao Ming. Once in awhile T-Mac even went OLD SCHOOL and busted out the Shawn Bradley slamma-jamma..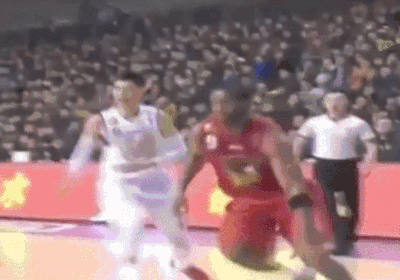 Also don't forget, that bad bad man knows how to shoot the damn rock! (Especially at the buzzer)
Hopefully T-Mac spends some time down at The Drew now that he's officially officially retired. Never a bad time to see him rain those lanky-armed J's.
PS: Still my favorite basketball shoe commercial OF ALL TIME. Sick beats don't lie!