In tournaments it's vital to find plays that contain both upside and the potential to be overlooked by the public. Take two players that are priced at $8,100 and projected for similar output. If one is 33% drafted and the other is 5%, you want to take the 5% player every time. When he outscores the higher drafted player (which will happen often), you're passing 27% of the field with that play. That's a very good thing. Below are a few plays from tonight's games that fit that mold.
---
Looking for more NBA content? Check out these articles:
NBA Cheat Sheet
NBA Game Breakdown
NBA Targets
---
Guards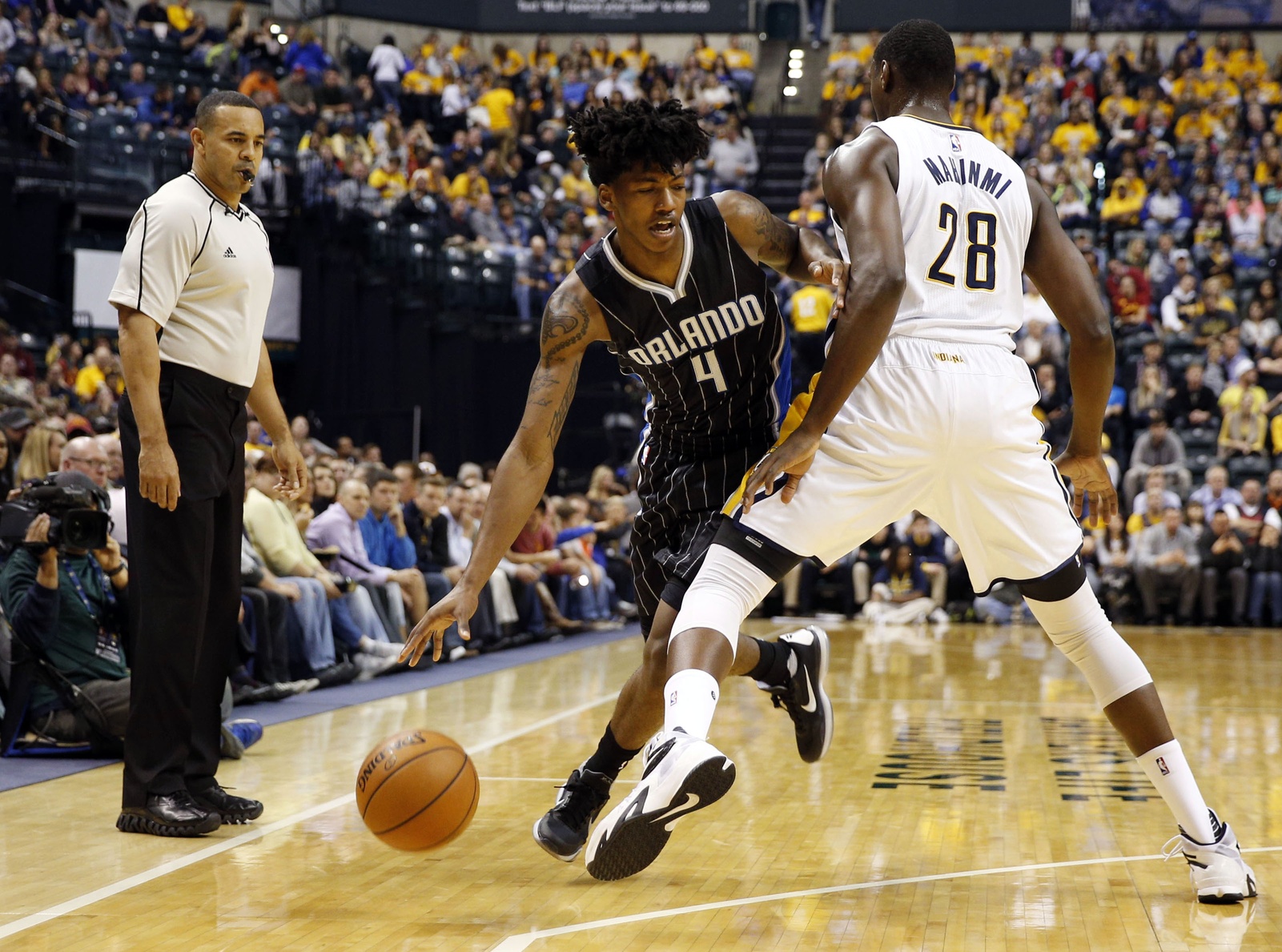 Elfrid Payton ($5,600) – Much to the dismay of the fantasy basketball community, Scott Skiles has returned to the NBA to wreak havoc with fantasy rosters on a nightly basis. Skiles is notorious for having inconsistent rotations. Payton has been a key victim with his minutes in the last 3 games ranging from 15 (4.5fp) to 37 (28fp). Payton's inconsistent returns will keep his ownership low. The good news is that if he's playing well, he'll likely earn more minutes. Tonight we'll lean on the matchup and hope he brings his A game.
Mike Conley ($6,000) – The Grizzlies have really struggled to start the season and Conley has been a key reason why. He just hasn't played up to his ability so far this year. He's too good of a player to not find his rhythm at some point. While the matchup is difficult against the Warriors, they are at home, playing up in pace, and only a 7.5 point underdog. Conley might also get a few more minutes with Udrih gone and Chalmers inactive tonight. Conley's recent performance and the matchup will keep his ownership very low. He's a great tournament target.
Cory Joseph ($3,300) – Joseph is cheap and coming off a very strong performance last night (33.5fp) so his ownership may jump a bit tonight. He's still a good target. The Raptors are 8.5 favorites against a banged up 76ers squad. I wouldn't be surprised if this game gets out of hand and Joseph picks up more minutes. He can allow you the savings to get some bigger names like James Harden.
Khris Middleton ($6,000) – Giannis is in full breakout mode, Parker is back in the mix and the entire offense often flows through Greg Monroe. These are all legitimate reasons why Middleton has struggled so far this season. However, the kid can still shoot. He's had a few signs of life lately including a 38.75 fp outing two games ago. Parker is out which will help solidify his minutes and role. He's a good bet to get hot vs. the weak Denver defense tonight.
Forwards
Stanley Johnson ($3,200) – After ripping up Summer League, Johnson got off to a bit of a slow start. That all changed on Sunday night when he put up 29.75fp in 32 minutes. The Detroit bench has been horrendous and the rotation is going through a transition that likely means more minutes for Johnson. Stan Van Gundy has made it no secret how much he loves Johnson. Sacramento has been one of the fastest teams in the league which also benefits Johnson's style of play. Johnson comes with plenty of risk but also a lot of upside for his near minimum price tag.
Marcus Morris ($6,200) – I really like the Pistons vs Kings game tonight as an overall target. The Kings are running a lot and their type of basketball should benefit a lot of the Pistons players. I think Reggie, Boogie and Drummond will be fairly heavily owned. Sometimes it's good to target the lesser players on the teams in the games you like and hope it's their night. The price is right on Marcus and he's an integral part of the new-look Pistons. He's also been playing with a high floor while still possessing 40+ point upside.
Centers
Dewayne Dedmon ($4,800) – Dedmon's price is a touch too high. Sometimes that's a good thing in tournaments as it keeps ownership low. He's still a reasonable price and possesses real upside. Dedmon has always performed well while on the court, he's just had his share of foul problems. Tonight he has a dream matchup against the porous Laker frontcourt. Vucevic is doubtful which means Dedmon could see upwards of 30 minutes if he keeps himself in check.
Marc Gasol ($6,700) – I already touched on the Grizzlies struggles so far. Gasol has also played his part in the poor start. Like Conley, he's too good to not get rolling soon. Simply put, he's too cheap for his skillset. It's not an ideal matchup, but with Brandan Wright out, he will likely be asked to play more minutes. If the game stays competitive, he's a lock to outperform his salary.