Winning in tournaments requires getting not just good efforts from your roster, but some extra high point production. Sometimes this requires differentiation in roster and other times it's just identifying the high-ceiling plays for the slate.
For our purposes, we're going to focus on the high-ceiling plays by position, and salary tier (top end, mid tier and low end), for tonight's games, a celebrate the weekend 10-game slate. These are plays that could go for about, on average, six times what their salary is. (Ex. $6,000 * 6 = 36DK points equals value.)
Let's line em up! Ask any questions on Twitter @JasonWalker_72.
Guards
Chris Paul ($9,500) – Price will scare folks off a usage-dominant player (28-29% w/o Blake) in a plus matchup against Orlando with a high total and tight spread. Great tourney play tonight for Paul with 50+ DK upside.
Isaiah Thomas ($7,500) – Cleveland may not be the pace-up team Tyronn Lue claimed to have wanted to preside over, but the Cavs have been very offensive-minded, both his team and the opposition. Targeting Kyrie Irving with a 30+ usage guy like Thomas makes for lots of fantasy goodness for all to enjoy.
Mario Hezonja ($3,300) – It's not a stellar matchup, though if Mario gets a lot of Jamal Crawford bench defense, it could be dynamic. Hezonja has been getting some solid low 20s minutes off the bench and has been firing away, with solid 19% usage over the last three games and scoring 25, 13 and 24 DK points. He's a One Trick Pony, but could be an interesting tourney punt in a high total game.
Forwards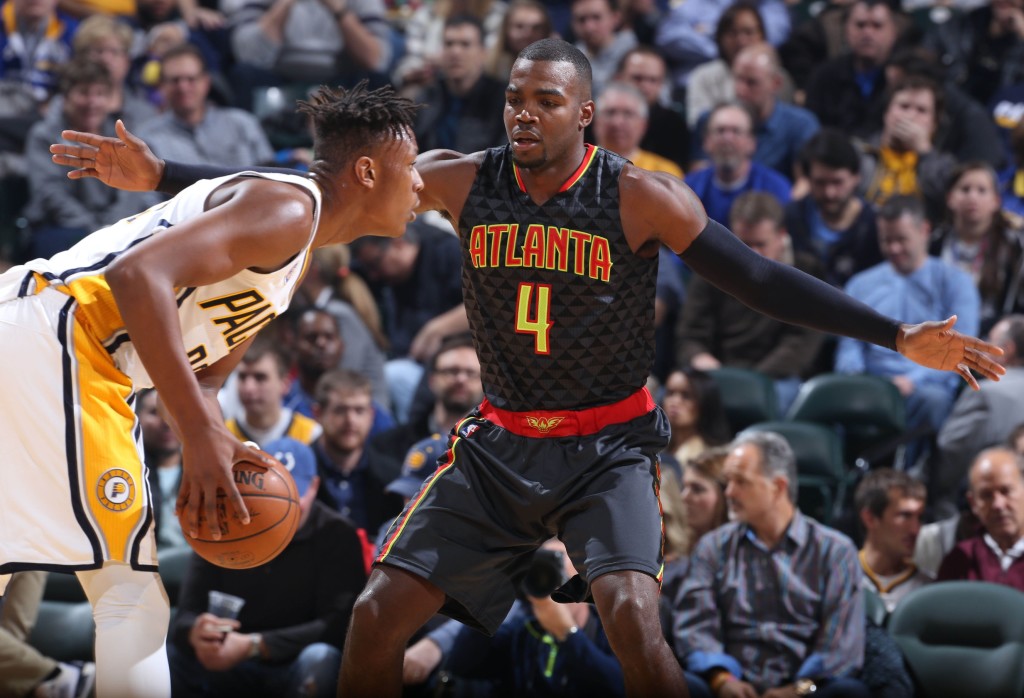 Paul Millsap ($8,000) – Millsap left the game early his last time out against IND, so his game logs show a very low total for folks on first look. He's a DKPPM+ player against IND and, of course, in general, and he hasn't had a big game in a while so even more recency bias is against him. But he's in a solid game total, at home, and he's still the #1 usage/minutes guy on the team. In other words, he's likely to go 45-50 DK points tonight, his price has gone down and folks aren't going to be thinking he's a hot play. Perfect.
Kevin Love ($7,800) – Talk about un-sexy plays. Love has been even more relevant after the Lue move, using 24.5% of possessions, scoring 42.5 DKPPG and 3.4 headbands/John Travolta in Staying Alive references. I may have added that last one, but he's been very productive since the coaching switch and has a fantastic matchup in a pace up game and high total against the Celtics tonight.
Jerami Grant ($4,500) – I will be watching the news to find better values at forward tonight but for now, with Richaud Holmes out and the Wizards bad against athletic wings this season, I'll roll the dice on Grant getting a few more minutes and producing in a high pace, high total game.
Centers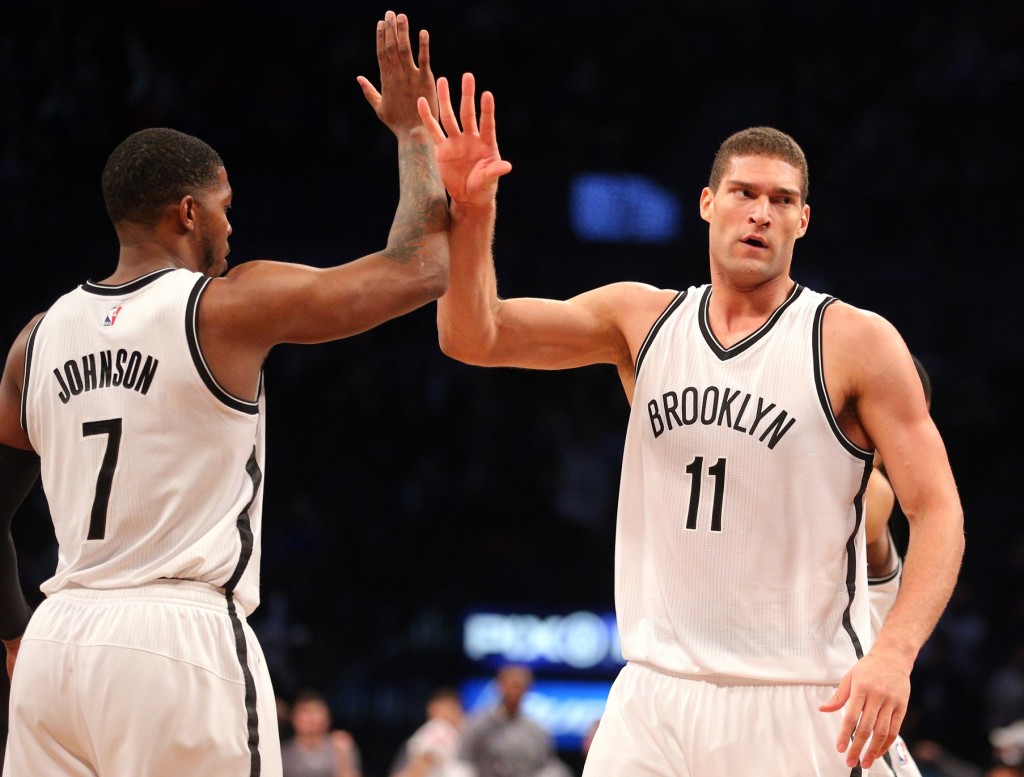 Brook Lopez ($7,700) – He's heavy usage, had a down game when folks were on him the last time and there is great value/matchups all around on the center slate tonight. His game against Sacramento should be a pace up and a solid place for Lopez to do his thing. He's averaged 30% usage and 45 DK points over his last five games, even with that 13 shot, 38 DK point "hiccup" against the Pacers last time out.
Nikola Jokic ($5,900) – He's coming off a foul trouble, below expectation game against the plodding Utah Jazz and Derrick Favors/Rudy Gobert duo of fantasy death. He now gets the Chicago Bulls, who are decidedly easier to deal with than the Jazz, in a much higher game total and close matchup at home in Denver. Jokic is so versatile and is one of the best peripherals centers from last month, getting almost 25 DK points from that alone.
Lavoy Allen ($3,800) – Two things working well in Allen's favor tonight. Well, three. One is Ian Mahinmi is still out. Two is that people still like the vibe on Myles Turner. They may not roster Turner because his salary has gone up, but the feeling is that he's the new guy up front with Mahinmi out. Allen's price has slid down below 4K but he still has a solid place in the rotation where he can get 25-27 minutes and produce a DKPPM, especially against the Hawks, who are dead last in rebounding.