Minutes are a key stat in our decision making process when it comes to daily fantasy basketball. With the NBA Playoffs here, we need to be aware of how the playoffs affect minutes. Just about every coach will shrink their rotation, but by how much? And where will that coach distribute the extra minutes?
I've compared my playoff minute projections to regular season averages. I expect the guys below to get the biggest bumps, allowing us to exploit their salaries — which are based on regular season minutes.
Note: This only discusses Sunday's four-game slate.
1. Maurice Harkless,

SF,

Blazers
18.7 regular season, 29 projected playoffs = 10.3 minute gain
Since finally seizing the starting role on March 23rd, Harkless has averaged 27.5 minutes per game. That includes 6-of-11 games over 30 minutes. So even though Harkless only averages .763 DK points per minute, he'll be one of the better salary saving options Sunday in a positive game environment.
---
2.

J.J.

Redick,

SG,

Clippers
28.0 regular season, 35 projected playoffs = 7.0 minute gain
We saw Doc Rivers extend the minutes of Redick in the postseason last season. He logged 39.1 minutes against the Spurs and 38.1 against the Rockets. Now Redick gets a plus spot against a Blazers team that ranked 12th in pace and T-20th in defensive efficiency. He's likely to be underpriced even with Blake Griffin coming back and stealing some volume.
---
3. Tim Duncan, C, Spurs
25.2 regular season, 32 projected playoffs = 6.8 minute gain
Duncan is the poster boy for this article. The Spurs purposefully rest him all year in order to keep their eye on the championship prize. Last year, Duncan logged 35.9 minutes in the seriess against the Clippers. In the four 2014 series, he was at 35.0, 32.4, 30.3 and 33.0 minutes. In the four 2013 series, he was at 32.3, 35.7, 34.3 and 36.3 minutes. When we combine that with his still solid 1.007 DK points per minute, Duncan is going to make a lot of sense.
---
4. Zach Randolph,

PF,

Grizzlies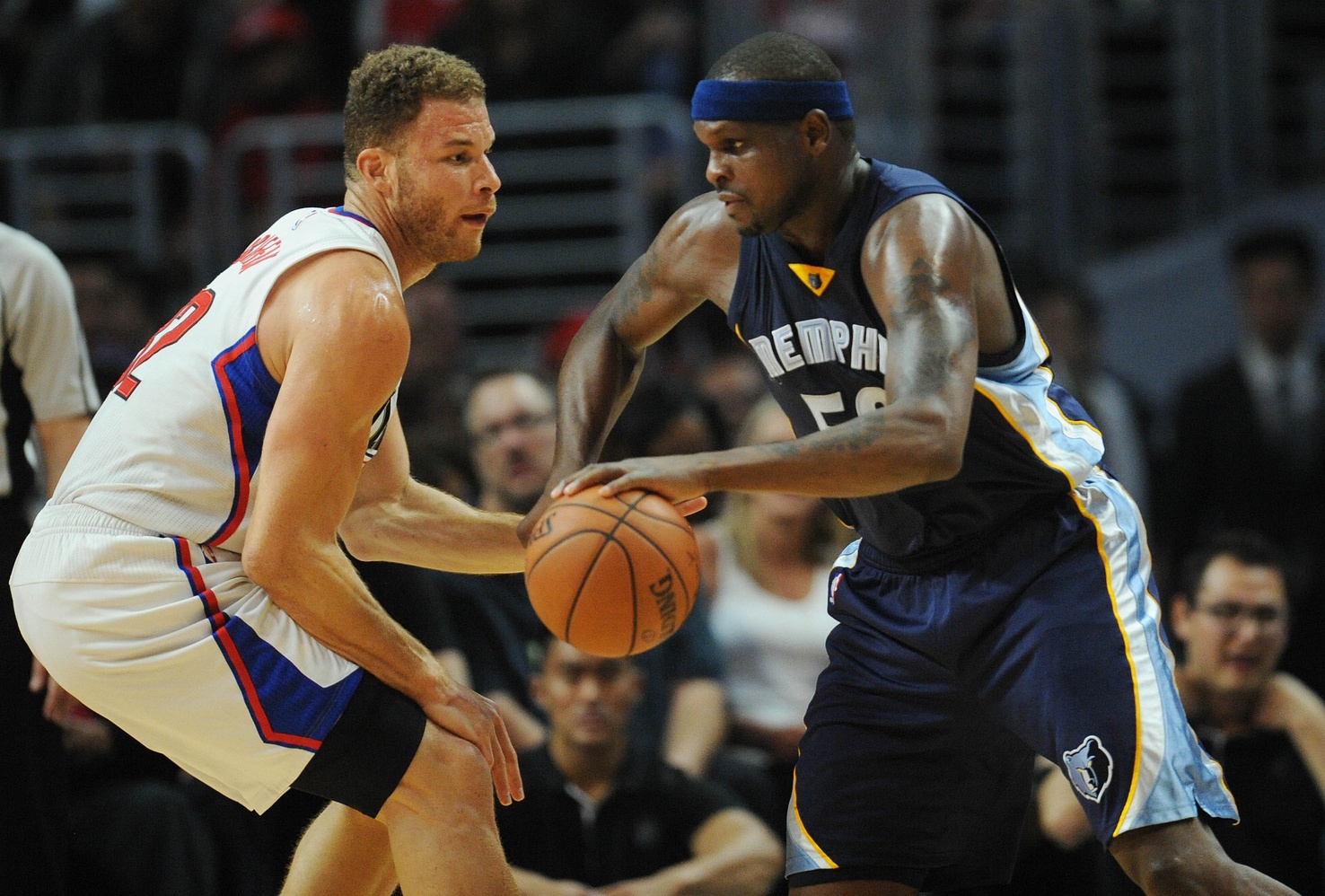 29.6 regular season, 36 projected playoffs = 6.4 minute gain
With Marc Gasol and Mike Conley out, everything is on Randolph. We've seen him take on a massive offensive workload since the All-Star break, as evidenced by his 27.4 usage rate during that span. That workload figures to translate to big minutes in the first round as the Grizzlies are huge underdogs to the Spurs. The problem with rostering Z-Bo is the matchup — San Antonio ranked T-25th in pace (with Memphis) and the Spurs were the best defensive team in the NBA by a wide margin.
---
5. LaMarcus Aldridge,

PF,

Spurs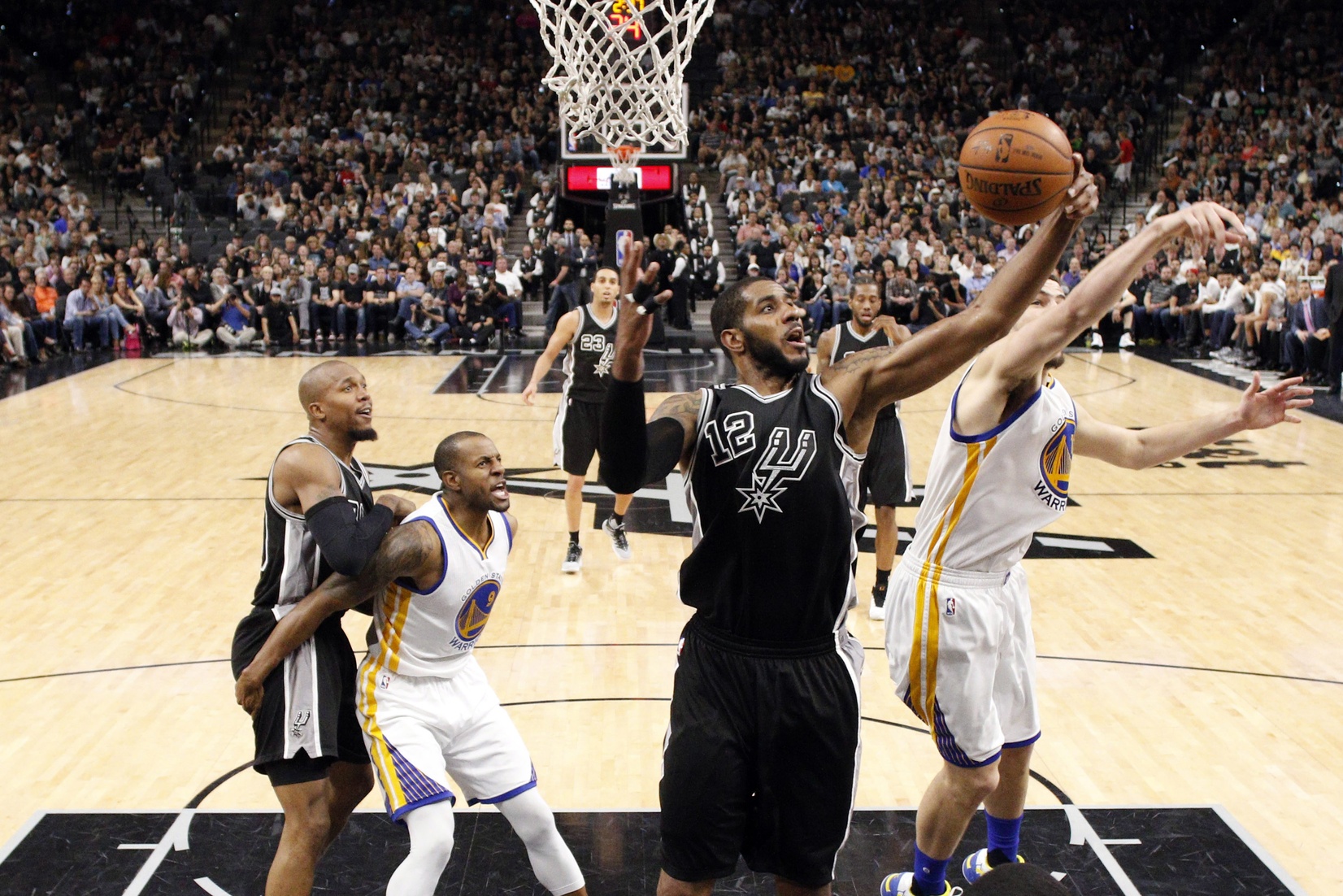 30.6 regular season, 37 projected playoffs = 6.4 minute gain
Aldridge averaged 35.5 minutes per game across nine seasons with the Blazers. In his first year with the Spurs, he got just 30.6. It's a testament to the Spurs' philosophy of winning championships over everything else. So just like the rest of the Spurs' best players, LMA will be unchained in these playoffs. His salary will reflect his regular-season minutes, not the heavy ones he will be playing.
---
6. Chris Paul,

PG,

Clippers
32.7 regular season, 39 projected playoffs = 6.3 minute gain
When it comes to minutes, we can be sure CP3 will be getting a ton of them. He's averaged 38.5 minutes per game in the playoffs across his career, and has hovered around 37 each of the last three years. The issue is his DK points per minute without Blake Griffin (1.41) vs. with (1.23). Now that Blake is back and taking on more usage, we have to ding CP3's production projections a bit.
---
7. Kawhi Leonard,

SF,

Spurs
33.1 regular season, 39 projected playoffs = 5.9 minute gain
Leonard averaged a whopping 38.2 minutes per game in April, huge numbers for any Spur. It shows confidence in his freshness, health and vitality to the team. As arguably the best player in the NBA, he's going to log huge minutes in any games that are close. The concern is the injury-ravaged Grizzlies won't be able to put up a fight.
---
8. Kyrie Irving,

PG,

Cavs
31.5 regular season, 37 projected playoffs = 5.5 minute gain
Kyrie had a frustrating year plagued by injury and poor play. But the Cavs need all three parts of their "Big Three" if they're going to win a title. Irving logged at least 39 minutes three times in April and 40.8 in the first-round sweep of the Celtics last year. Note that Irving's 28.8 usage rate on the season was top-14 in the league — he's going to have both minutes and playmaking opportunities.
---
9. Blake Griffin,

PF,

Clippers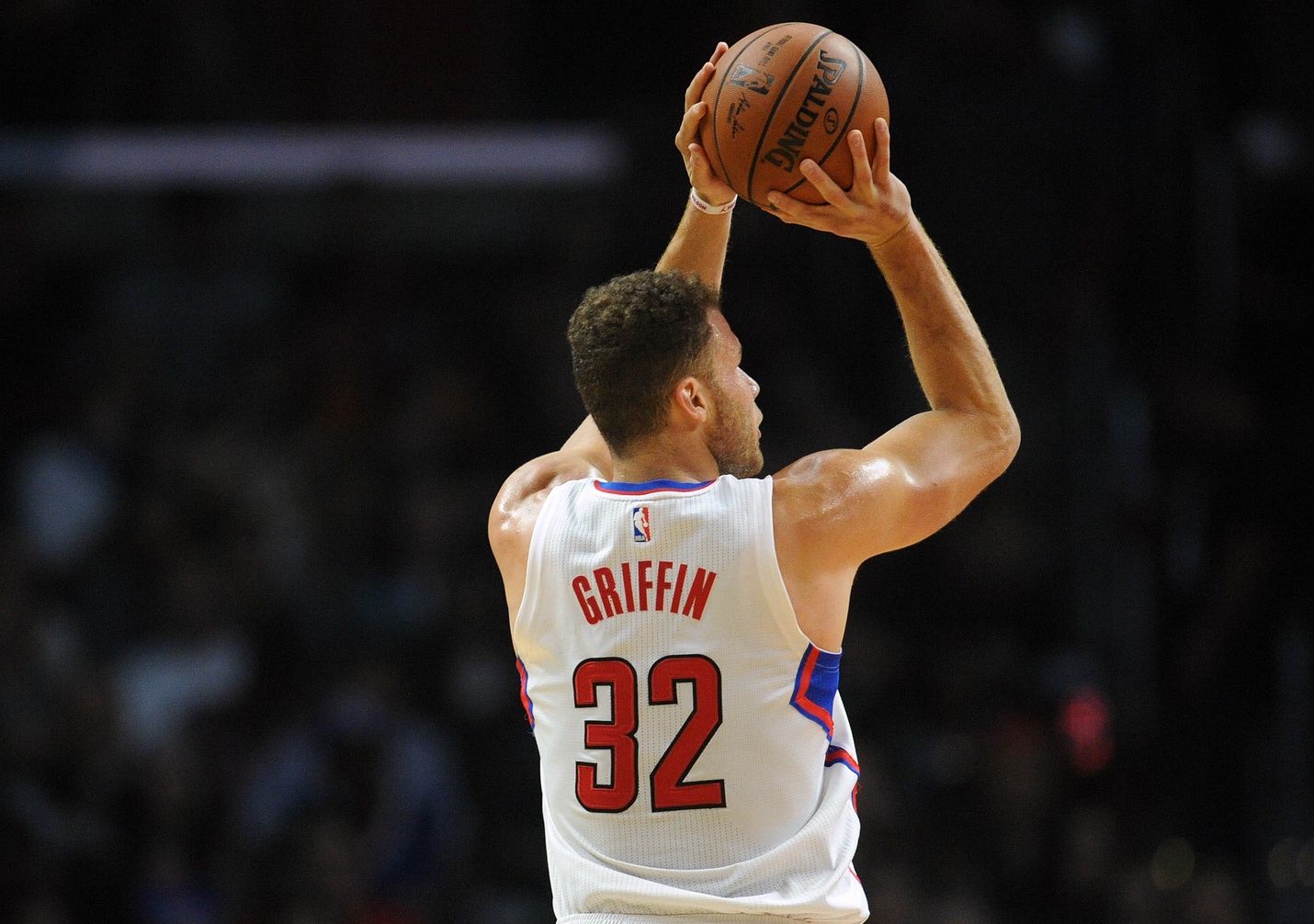 33.4 regular season, 38 projected playoffs = 4.6 minute gain
This really comes down to Griffin's health. He didn't quite look like himself down the stretch as he came off hand/quad injuries, but did get 33 minutes on Sunday and produced a 17-11-7 line. Remember that Griffin averaged 39.8 minutes in last year's playoffs and 36.8 in 2014 — the Clips played well without him but they're not a championship contender unless he has as huge role.
---
10. Hassan Whiteside, C, Heat
29.1 regular season, 33 projected playoffs = 3.9 minute gain
Miami's late-season decision to start Whiteside gives him a higher minute ceiling. The problem is his salary is already bloated based on his top-10 DK points per minute performance on the season. So while a 3.9 minute gain is nice, we aren't getting any bargains here.
OTHER NOTABLES
Tony Parker, 3.5 minute gain – Still only 33 years old, Parker played 30.0 minutes in last year's playoffs and 31.3 in 2014.
LeBron James, 4.4 minute gain — James averages an absurd 42.5 minutes for his career in 178 playoff games. Annual monster in April.
Damian Lillard, 4.3 minute gain — With so few players that can get their own shot off, the Blazers will rely heavily on Lillard and C.J. McCollum.
Reggie Jackson, 3.3 minute gain – Over his illness and ab injury, Jackson's minutes should creep toward 34. He has the best matchup among all Pistons as he duals with defensive liability Kyrie Irving.