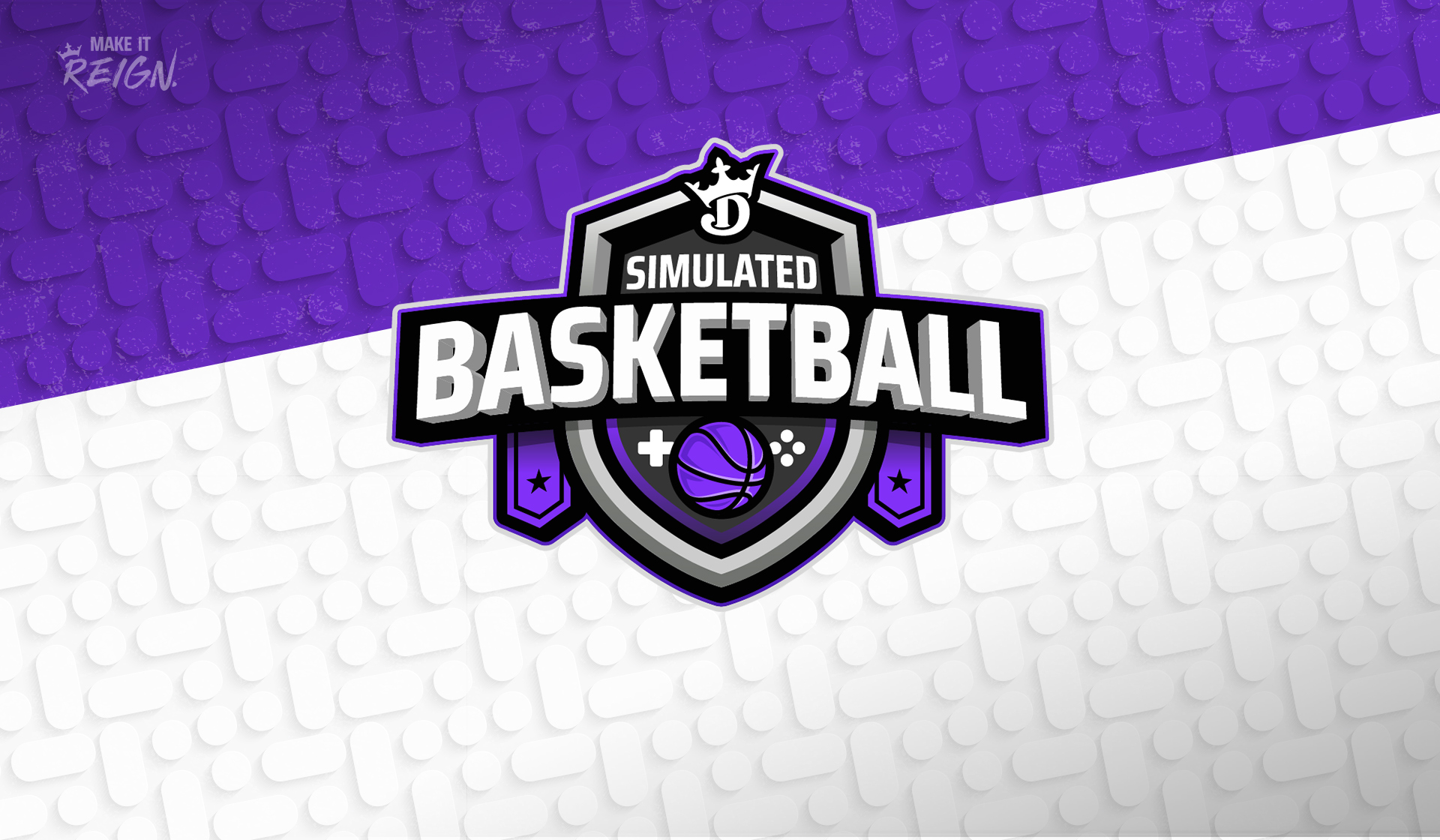 With real basketball currently on hiatus, DraftKings is launching simulated basketball games! Take note of the rules since this contest doesn't work like any other contest we have had before. Here, we will focus on Monday's free simulated game between the Grizzlies and Bulls, which locks at 3:00 p.m. ET.
Set your FREE to play lineups here: Simulated Basketball $2K FREE Contest (MEM vs CHI)
---
How does Simulated Basketball work?
DraftKings
will choose an
NBA
matchup and prior to each game, entrants can draft free
DFS
Showdown lineups for the upcoming simulated game. Lineups will receive fantasy points for a player's performance within a randomly-assigned game earlier this season (any game from the 2019-20 season is eligible, not just the specific Showdown matchup listed above).
---
How does Simulated Basketball scoring work?
All lineups will receive points for the performance of their players in a specific game from the 2019-20 season. Each individual player will be randomly assigned stats from a single game in the 2019-20 season prior to the contest going live. Points will be revealed per player as the game moves along. Players will receive points in accordance with our single-game
NBA
Showdown Captain Mode
rules and scoring.
---
Which players are eligible in the player pool?
Players who have played in at least 15 games in the 2019-20 season are eligible to be drafted.
---
What do I get if I win?
Every free contest will award DK Dollars that can be used to enter
DFS
contests.
---
What are DK Dollars?
DK Dollars act just like cash and can be used to enter any daily fantasy contest on
DraftKings
. DK Dollars cannot be withdrawn from your balance.
---
Note: All salaries will be Flex prices unless noted as Captain's Pick prices.
Set your FREE to play lineups here: Simulated Basketball $2K FREE Contest (IND vs LAC)
---
SHOWDOWN STRATEGY
Memphis Grizzlies
I wrote up a Grizzlies simulation about three weeks back and figuring out who to Captain on this roster wasn't exactly the hardest exercise in the world. Though Memphis doesn't have a single player averaging more than 35.0
DKFP
per game,
Jonas Valanciunas ($9,200)
immediately stood out as undervalued, with his price tag – at the time – sitting just above $7K. Well, it would appear that DraftKings was eager to fix their mistake from that slate, as the veteran center's salary has climbed all the way up to the $9K range on Monday. However, he's still only the third-most expensive member of his team. How does that work? For some perspective, Valanciunas leads the Grizzlies in both
DKFP
on a nightly basis and in the ratio of contests where he was able to score at least 30.0
DKFP
(64.5%).
Ja Morant ($10,600)
isn't too far behind Valanciunas in either category, so he's remains viable this afternoon. Yet, the positioning of
Dillon Brooks ($9,800)
is certainly a head-scratcher.
Without question, the 24-year-old is in the midst of his breakout NBA campaign, as Brooks is putting up an impressive 15.7 points per game. However, his lack of secondary skills really limits his potential value as a DFS commodity. To wit, where Brooks sits as the second-most expensive member of Memphis' rotation on this slate, he's averaging far fewer DKFP than the aforementioned Valanciunas and Morant. In fact, he's averaging fewer DKFP than Jaren Jackson Jr. ($8,600) and just slightly more than Brandon Clarke ($5,000). There's simply no way you can come to terms with paying up for the Canadian shooting guard in this spot, especially with some of the amazing value the Grizzlies provide at the bottom end of the pricing list.
It's weird to say Josh Jackson ($1,000) is a must-play on any slate, but, well, that's the scenario we've reached in NBA DFS. Relegated to the G League for a majority of the season, the former lottery pick has thrived in his brief opportunity with the big club. Jackson's mustered at least 20.0 DKFP in 11 of his 18 appearances with Memphis, including doing so in nine of his past 11 actual games. Basically, that means there's a 61.1% chance that Jackson eclipses 20x value in this Showdown contest. That number almost looks like a mistake. De'Anthony Melton ($3,200) and Gorgui Dieng ($3,600) could also prove to be viable pay-down options – particularly the latter with his prior success in Minnesota – but Jackson's just too cheap to ignore.
---
Chicago Bulls
There's a case to be made that
Zach LaVine ($11,000)
deserves to be at least $12K on this slate. However, that's more a reflection of the Bulls and Grizzlies lacking much top-tier fantasy production and less an endorsement of LaVine himself. There's simply no one else in this contest that provides the type of upside that the former lottery pick brings to the table, a clear result of LaVine carrying a massive 31.7% usage rate into the league's postponement. To illustrate my point, let's briefly compare the lone two players priced above $10K. While LaVine has surpassed the 45.0
DKFP
plateau in a respectable 36.6% of his 60 starts in 2019-20, Morant's managed to do so in a mere 13.6% of his opportunities. Yes, LaVine has often fallen short of reaching value. Yet, to be blunt, the Slam Dunk Champion's floor is about as high as everyone else's ceiling – at least when it comes to this specific collection of players. You'll want him in your lineup.
After LaVine is where things get interesting for Chicago. First and foremost, I think it's safe to assume whoever priced Coby White ($7,800) is suffering from a serious case of recency bias. The Bulls' 2019 first-round pick had been easily playing the best professional basketball of his brief career prior to the stoppage, scoring at least 30.0 DKFP in each of his final nine games. The issue is that those nine contests account for almost half of White's forays above 30.0 DKFP for the season as a whole, as the rookie has only managed to surpass that number in 30.8% of his 65 appearances. That's a lower ratio than both Lauri Markkanen ($7,400) and Wendell Carter ($5,400). It's an identical ratio to that of Tomas Satoransky ($6,000). If you're looking to fill out your lineup with Chicago's assets in the mid-tier, I'd highly suggest paying down.
Finally, if you need to really save some salary, Chandler Hutchison ($1,800) appears to be the closest thing this Bulls roster has to a super value play. The sophomore hasn't flashed too often in 2019-20, however, he has benefitted from starting 10 of the 28 games in which he's taken the court at all. That's led to Hutchison scoring at least 15.0 DKFP on 17 different occasions – an enticing 60.7% rate. In the long run, you might be better off finding the money to roster an asset with a higher ceiling, maybe even someone like Kris Dunn ($3,400). Yet, that doesn't change the fact that Hutchison is viable.
---
CAPTAIN'S PICK
For as much as
Jonas Valanciunas ($13,800 CP)
or
Wendell Carter ($8,100 CP)
make sense atop a lineup as undervalued commodities, I think the proper route this afternoon is to shoot for as much upside as possible. Where Valanciunas and Carter are high-floor assets, captaining
Zach LaVine ($16,500 CP)
gives you the opportunity to leave your opponents in the dust if the
UCLA
product hits his ceiling. There's more than enough value to make LaVine's massive salary work.
---
For up-to-the-minute news, analysis and lineups, download the DK Live app and follow DK Live on Twitter @dklive.
---
For sports betting, head over to DraftKings Sportsbook or download the DK Sportsbook app.
---
Put your knowledge to the test. Sign up for DraftKings and experience the game inside the game.
---
I am a promoter at DraftKings and am also an avid fan and user (my username is theglt13) and may sometimes play on my personal account in the games that I offer advice on. Although I have expressed my personal view on the games and strategies above, they do not necessarily reflect the view(s) of DraftKings and I may also deploy different players and strategies than what I recommend above. I am not an employee of DraftKings and do not have access to any non-public information.
---
Gambling problem? Call 1-800-GAMBLER (NJ/WV/PA) or 1-800-9-WITH-IT (IN) or 1-800-522-4700 (NH/CO). NH/NJ/WV/IN/PA/CO only. 21+ (18+ NH). Eligibility Restrictions Apply. See website for details.