The Cleveland Cavaliers had an off night during Halloween, and decided to get together as a team and celebrate…
The highlights included: The basketball player formerly known as LeBron James dressing up as Prince and singing 'Purple Rain'
Kevin Love dressing up as Jackie Moon from Semi-Pro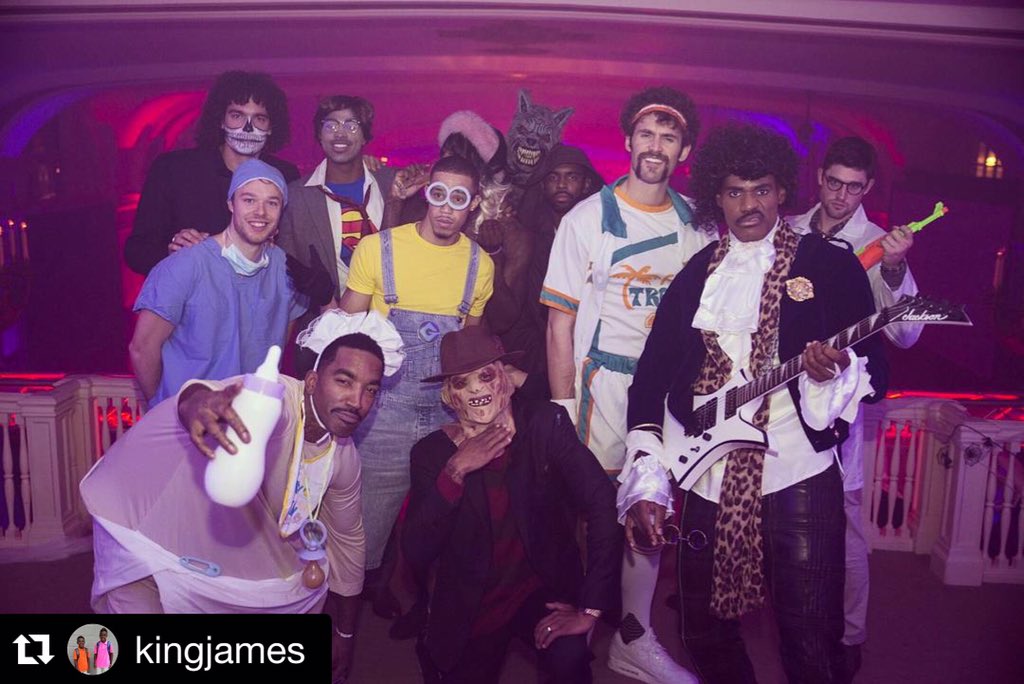 AND BAW GAWD WAIT A MINUTE … IS THAT? THAT'S J.R. SMITH'S MUSIC!!!!!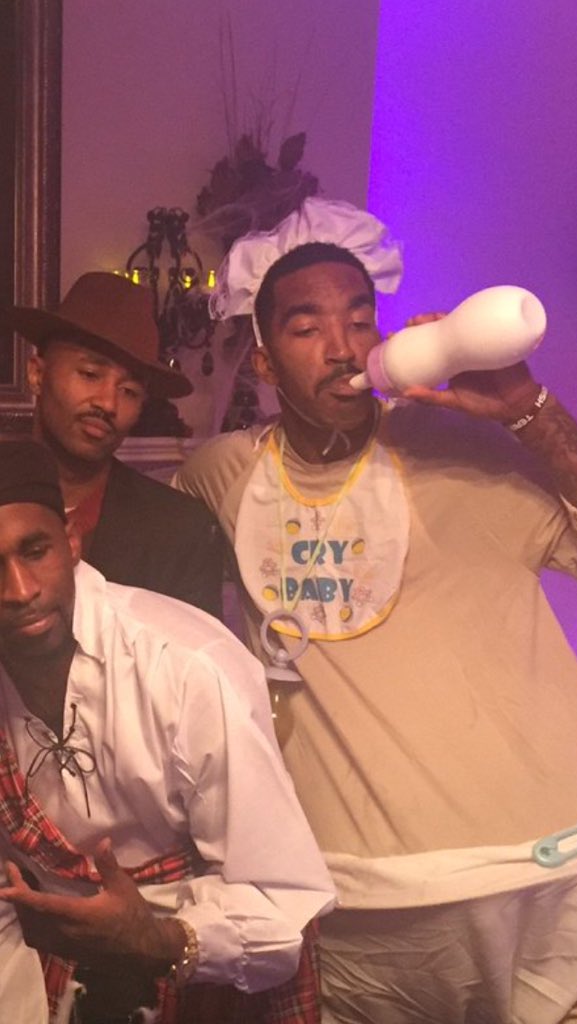 OMFG.
If anyone from FatHead is reading this: I would like to order 1000 of this picture in your biggest size please. The greatest thing I have ever seen.
P.S. What ya think is in that bottle? I have a couple ideazurps.