There is no shortage of the great chase scenes, photo finishes and comedy centered around racing. We've compiled our top 5 drivers we want to see run the Daytona 500. We are going to leave Cole Trickle off of the list. His epic crossover on turn 4 won him the Daytona in 1991…
Make Your Own Daytona 500 Moment: Play the Free $10,000 Fantasy Daytona 500 Contest This Sunday!
5. Bo / Luke Duke
Two good ol' boys, never meanin' no harm would certainly be some of the most aggressive drivers on the 2.5 Mile track at Daytona. With a lack of short cuts and jumps to escape the competition they likely wouldn't win but if they did it would be the first Dodge to take the checkered since Ryan Newman in 2008
4. Frank Martin
A man known as the Transporter has a reputation for skilled driving under perilous circumstances: gun fire, explosions. A man who drives to save his life or the lives of others would have a solid shot at winning Daytona no matter how far back on the grid he starts. Do not run him off the road. Not a driver who pulls his punches.
Play the Free $10,000 Fantasy Daytona 500 Contest This Sunday!
3. Bandit
The iconic Pontiac Trans Am with Bandit behind the wheel would be the ultimate teammate to drift behind. With Coors Light being the ideal sponsor he'd lead his teammate from green to checkered as long as he got a cut of the payday. Pontiac's last Daytona win 1983. R.I.P.
2. Ricky Bobby & Cal Naughton Jr.
Pray to sweet baby newborn infant Jesus that Ricky and Cal aren't in your rearview. Otherwise the comedic duo would Shake & Bake past you. Ricky and Cal never ran Daytona but their success at Talladega Speedway is legendary.
1. The Furious Ones
The whole crew from all 7 movies. My money is on Sean Boswell. After he learned to drift he had all the tools.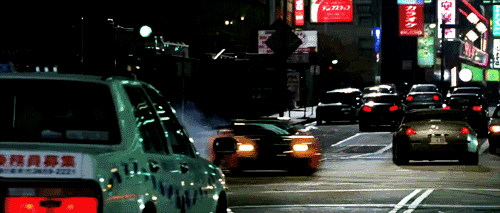 Free $10,000 Contest

$20 Entry – $500,000 Guaranteed – $100,000 1st Place Prize

$3 Entry – $300,000 Guaranteed – $30,000 1st Place Prize

Over $1 Million in Guaranteed Prizes are available to be won this Sunday.