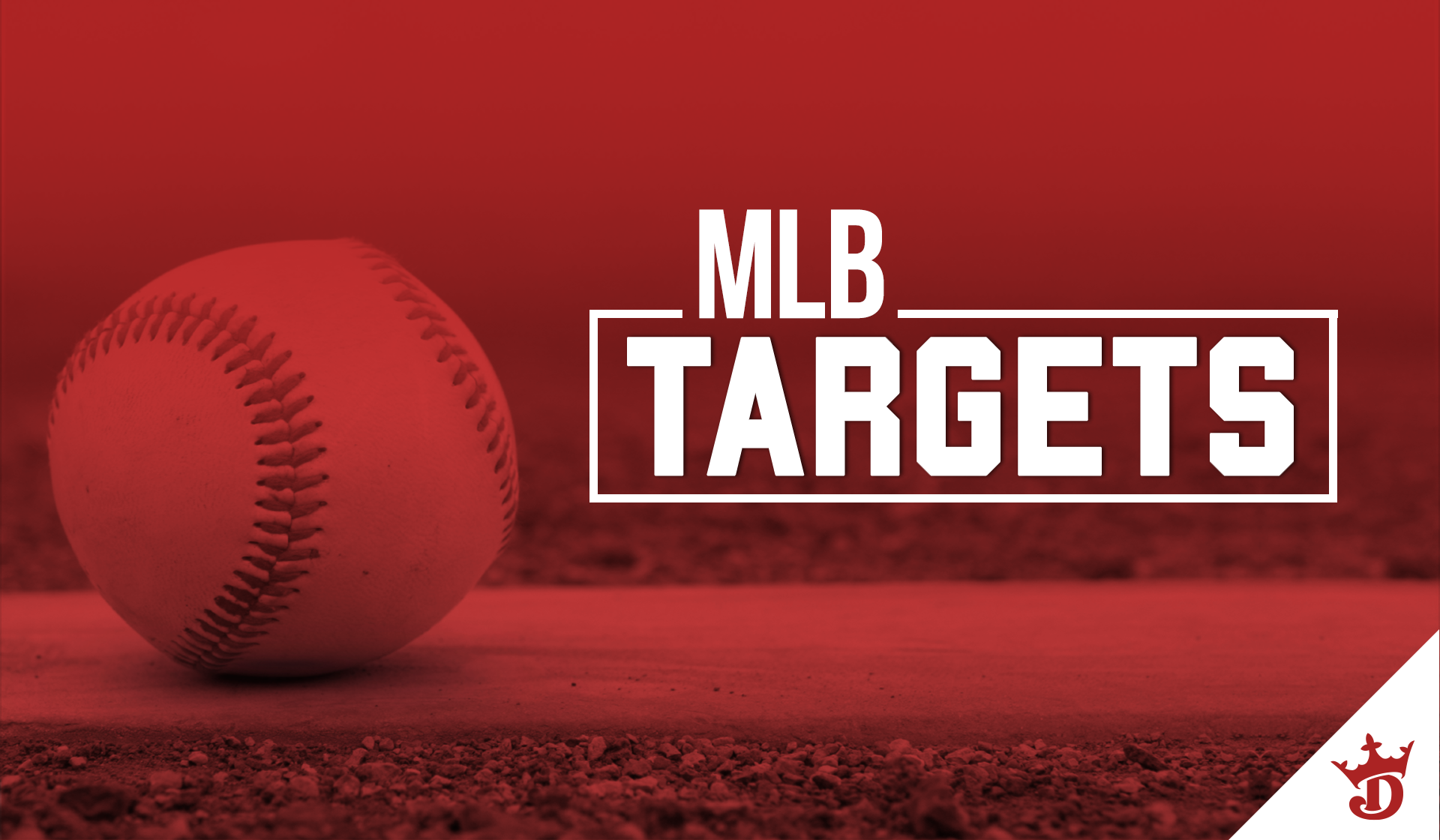 We've got a big 11-game main fantasy baseball slate with a lot of really fun games and matchups. In the upper tiers of pitching, we have Justin Verlander ($11,200) against the Red Sox and Chris Paddack ($10,400) against the Blue Jays while the lower tier is poo David Hess bringing the meatballs to Coors. There should be plenty of scoring to go around on this slate so let's look at the most likely spots to find it!
---
EDITOR'S NOTE: Chris Paddack (neck) has been scratched from today's game vs. the Blue Jays. Robbie Erlin will start.
---
PITCHER
Stud
Chris Paddack, SD at

TOR,

$10,400 — Averaging 21.8

DKFP

in 2019 with a .156 average allowed and terrific 1.93

ERA,

Paddack has been everything those expected of him and more. He has just one game below 10 fantasy points and five with 20 or more, and comes into the best matchup for the studs against Toronto. He's my stud of choice in all formats.

Other Options — Justin Verlander ($11,200), Caleb Smith ($9,700)
Value
Brandon Woodruff,

MIL

vs.

MIL,

$6,600 —
Why is Woodruff priced like this? Nobody knows but let's take advantage of it and use him in cash and
GPP
s alike. Woodruff has just one start under 10
DKFP
and has been incredibly consistent even in tough matchups with at least five strikeouts and five innings pitched in every game started this season. This price is silly and he's the best possible option in his range.
Other Options — Spencer Turnbull ($6,900)
---
CATCHER
Stud
Jason Castro,

MIN

vs.

CWS,

$4,400 —
It seems like every catcher on the Twins is an absolute monster and that certainly includes Castro. He'll likely be playing at home against Dylan Covey ($5,300), who is one of the worst pitchers on the slate. Castro never hits high in the order, which is tragic, but his 2019 slash line of .233/.349/.589 is more than enough to consider him in every matchup against a
RHP.
Other Options — Gary Sanchez ($5,200), Yasmani Grandal ($4,500)
Value
Austin Hedges, SD at

TOR,

$2,800 —
Hedges is kind of raking right now and he's starting to come back into the strong 2018 form that we all know and love. The batting average has picked up to .250 and he's got two home runs on eight hits in the last 32 at bats as he seems to be turning a corner. The matchup with Marcus Stroman ($7,400) isn't the best on the slate, but Stroman can give up a homer or two and for the price I like Hedges' upside.
Other Options — Tucker Barnhart ($2,700)
---
FIRST BASE
Cody Bellinger,

LAD

at

PIT,

$5,700 —
I was really high on Chris Archer coming into the season and all my hope is gone at this point. His pitch mix is all out of whack and the
ERA
is rising while he gives up fly balls to everyone and their grandmother. Bellinger is pretty good at hitting fly ball's really far with 18 home runs on the season and a 1.237
OPS.
He's a phenomenal play.
Other Options — Josh Bell ($5,400), C.J. Cron ($4,900)
Value
Chris Davis,

BAL

at

COL,

$3,000 —
Davis is not good anymore, or at least he's not been good in 2019. He's only hitting .171/.257/.318 and it's even worse in the recent sample. Still, for $3,000 and hitting against a
RHP
at Coors? Yeah, I'll take a shot on a random home run from somebody with power but no contact skills.
Other Options — Yulieksi Gurriel ($3,300), Yonder Alonso ($2,900)
---
SECOND BASE
Stud
Ryan McMahon,

COL

vs.

BAL,

$4,900 — Most of the play for the Rockies will be based on David Hess ($4,800) being a walking home run derby, but not McMahon. See, Hess is actually only a walking home run derby against

RHB

s, and he's got a killer slider against

LHH.

No, McMahon is a play based on the Baltimore bullpen, which is giving up more extra base hits than any other group in the league and the game is at Coors. He's a good play for a weird reason.

Other Options — Gleyber Torres ($5,000), Jonathan Schoop ($4,900)
Value
Ian Kinsler, SD at

TOR,

$2,900 —
Kinsler has been about as bad as an older utility man should be this season but has gotten a bit better in each department as the season has grown. He's averaging 6.9
DKFP
in the last 10 games with seven hits, two doubles, two home runs and five strikeouts. At $2,900, he is a cheap piece to a hot hitting order in a solid matchup after scoring over 15 runs the day before.
Other Options — Nicky Lopez ($3,200), Starlin Castro ($2,700)
---
THIRD BASE
Stud
Nolan Arenado,

COL

vs.

BAL,

$5,700 —
Usually I try to be a bit contrarian with my articles, but that's not the theme today. The theme today is that Hess is awful and is especially awful against
RHB
s like Arenado. Arenado is very good against
RHP
with a .501 xSLG and .364 xwOBA (expected results). In the best hitting environment against the worst pitcher, you just make the chalky play.
Other Options — Miguel Sano ($5,000), Alex Bregman ($4,600)
Value
Ehire Adrianza,

MIN

vs.

CWS,

$3,500 —
Eventually we are going to have to pay somewhere around $4,500 for Adrianza so I'm taking the discounts while I can. He's been one of the hottest hitters in the league with 9.8
DKFP
per game and a slash line of .458/.533/.875 with three home runs in the last 24 at bats. He's really cheap and facing a pitcher that chokes up home runs and extra base hits. Take the discount and run.
Other Options — Brian Anderson ($3,700)
---
SHORT STOP
Stud
Jorge Polanco,

MIN

vs.

CWS,

$5,400 —
Breaking up the monotony of the Coors bats in the stud spot, I love Polanco against Covey. Like I mentioned with the Adrianza blurb, Covey loves giving up extra base hits and Polanco is someone that does a really good job hitting them as evidenced by his 14 doubles and five triples (not to mention nine home runs) in 2019. He's a solid pivot off assumed Trevor Story ($5,600) chalk.
Other Options — Trevor Story ($5,600), Javier Baez ($4,900)
Value
Jose Iglesias,

CIN

at

CHC,

$3,200 —
I don't necessarily think this is all that flashy of a play but it's hard to find really high-upside value at shortstop, and the play is probably to pay up at this position rather than down. Iglesias has been hitting really well with a .361/.361/.472 slash line in his recent sample and the opposing pitcher can have some issues with
RHB
s, making him a good pick if you want 5-10 points from a cheap
SS.
Other Options — Gordon Beckham ($3,400)
---
OUTFIELD
Stud
Joc Pederson,

LAD

at

PIT,

$5,100 —
Joc has been one of the best hitters in the league when up against a
RHP
with top 5% marks in both wOBA and
ISO
in 2019. He's hitting exceptionally well right now with a 1.217
OPS
and .417
OBP
in the last 30 at bats while averaging 10.6
DKFP
per contest. Facing Archer gives him as much upside as anyone in the outfield position.
Other Options — Christian Yelich ($5,800), Eddie Rosario ($5,400)
Value
Josh Naylor, SD at

TOR,

$3,400 —
Naylor went hitless in his first game since being called up to the majors but then came back with a three-hit game, including a double and two
RBI.
He's got a fantastic pedigree and was raking in the minors, so we know he has a lot of power and this matchup can help him exploit it at a price that may be one of the lowest for him all season. He's a great
GPP
option.
Other Options — Eloy Jimenez ($3,500), Brian McKinney ($3,400)
---
Put your knowledge to the test. Sign up for DraftKings and experience the game inside the game.
---
I am a promoter at DraftKings and am also an avid fan and user (my username is Multichem) and may sometimes play on my personal account in the games that I offer advice on. Although I have expressed my personal view on the games and strategies above, they do not necessarily reflect the view(s) of DraftKings and I may also deploy different players and strategies than what I recommend above. I am not an employee of DraftKings and do not have access to any non-public information.