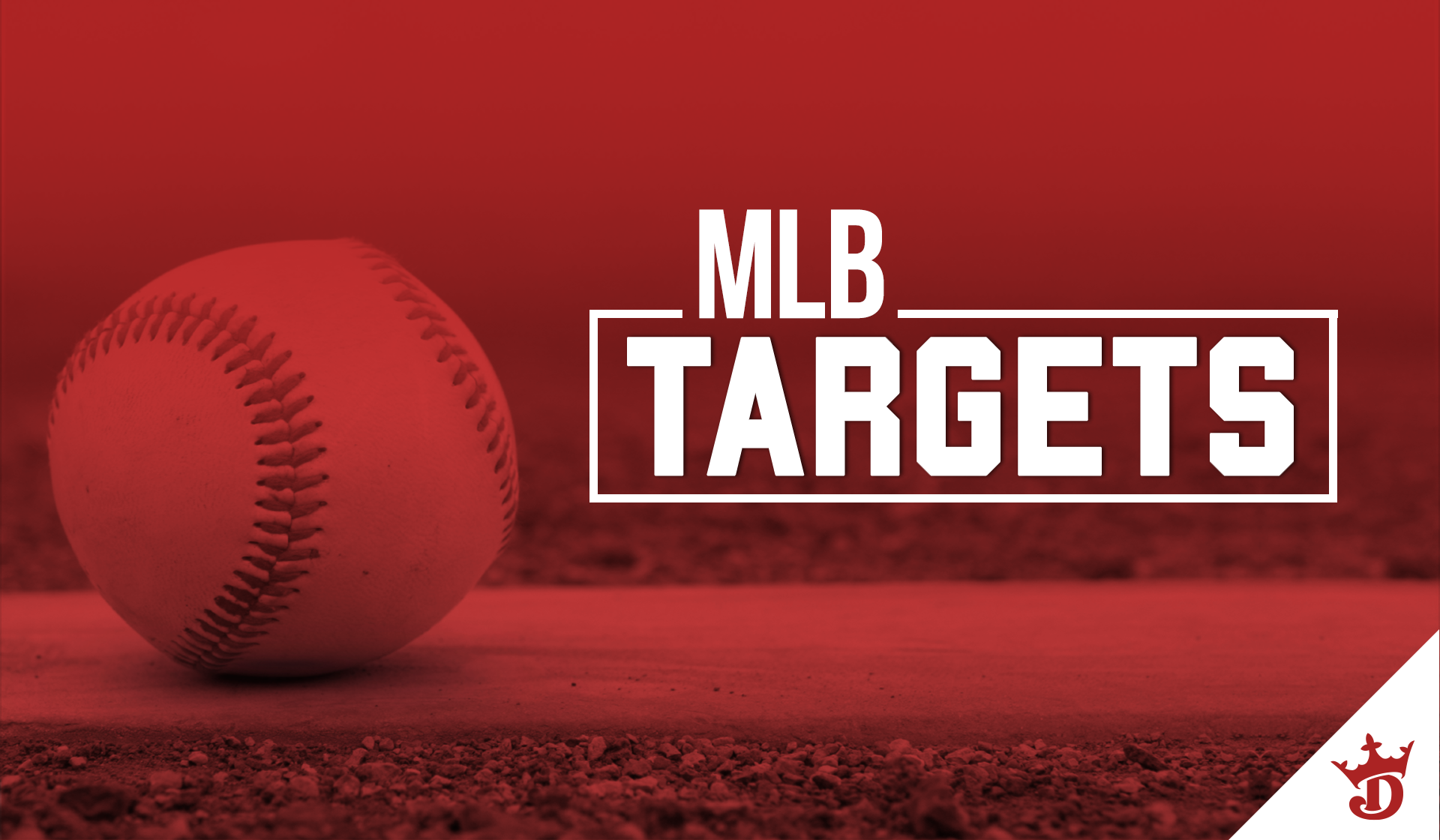 This is probably going to be an ugly slate with half of the teams up against terrible pitchers and the high priced pitchers being shaky at best in 2019. The name of the game is avoidance in a situation like this as you focus on floor and look to avoid the landmines that other's fall for, so let's see who we can isolate to build the best security net for our bankroll.
---
PITCHER
Stud
James Paxton,

NYY

at

CWS,

$9,500 —
Paxton has not been incredible since coming back from injury and has gotten knocked around by two not-so-great teams, but his strikeout stuff is still active with 12 strikeouts in 11 innings pitched, so you have to think the terrible recent performances have been mostly rust. He has a great matchup against an inconsistent White Sox group and is discounted from his regular five-figure price, making him my top option at pitcher.
Other Options — Spencer Turnbull ($9,100)
Value
Martin Perez,

MIN

vs.

KC,

$7,300 —
Although I usually like to go for a cheaper value pitcher than this, the price is great for someone with Perez's upside. The matchup with the Royals is the best on the entire slate as they have been striking out more than any other team in the league over the last month while exhibiting very little power. Perez is a great
SP2
option on a slate with a lot of questionable arms.
Other Options — Trent Thornton ($5,800)
---
CATCHER
Stud
Mitch Garver,

MIN

vs.

KC,

$5,300 — There are a lot of spots on this slate in which offense should be thriving but at the catcher position Garver possess more power in a good matchup. Jakob Junis ($7,200) has allowed multiple home runs in five of his last 10 starts this year and has allowed five or more hits in all but three. When you match that with Garver's .691

SLG

% and 1.096

OPS

it spells out a massive ceiling that is more than worth the price.

EDITOR'S NOTE: Garver is not in the lineup for today's game.
Value
Danny Jansen,

TOR

at

HOU,

$2,200 —
You're going to need the extra salary relief on this slate with so many studs in killer spots and one of the best places to find it is at catcher. The matchup is relatively difficult, but Jansen is somebody with a solid pedigree who has been warming up after a bad start to the season. He's boosted his slash line to .212/.333/.273 and although the power hasn't shown up, he's got a 1-to-1 K/BB ratio over the last 10 games and two games of 10+
DKFP
in his last five, so I'm willing to jump on the train a bit early.
Other Options — Jeff Mathis ($2,000)
---
FIRST BASE
Josh Bell,

PIT

at

MIA,

$5,300 —
It's pretty incredible what Bell is doing in 2019 as he is on pace for 145
RBI,
and any time we can get him against a shaky pitcher we should prioritize him. He's averaging 10.9 fantasy points and has 10 hits in his last 36 at-bats resulting in six extra base hits and 10
RBI,
and his consistency this year makes him a stellar play regardless of matchup.
Other Options — Howie Kendrick ($5,400), Luke Voit ($5,100)
Value
Tyler White,

HOU

vs.

TOR,

$3,000 —
Hitting towards the back of the order has kept White's price down but he's been more than serviceable as a punt or a part of an Astros stack. He's hitting well in his recent sample with a .267/.395/.433 slash line and although he doesn't provide a cheap source of power, his on base skills are great and give him a solid floor, which is all you can ask for from someone in his range.
Other Options — Rowdy Tellez ($3,300)
---
SECOND BASE
Stud
Michael Chavis,

BOS

at

BAL,

$4,700 —
After suffering a bit of a cold streak, Chavis has picked things right back up and is back to a slash line of .294/.368/.529 in his last 10 contests. The Orioles are everyone's get right cure as he has 31
DKFP
in the last two games and will face John Means ($7,600), who is one of the most home run prone pitchers in the league, setting him up as a premier power bat on the slate.
Other Options — Ketel Marte ($4,500), Derek Dietrich ($4,400)
Value
Starlin Castro,

MIA

vs.

PIT,

$2,900 —
The Marlins as a whole are going to be a target for salary relief going up against Chris Archer ($8,400), who has gone back to using his awful slider and has, in turn, gone back to being awful in 2019. Castro is devoid of power (.305
SLG
%) but has flashed some solid upside in the middle of the order at times. He's got a three-game hitting streak going and has a good chance to extend it in this matchup.
Other Options — Luis Rengifo ($2,700)
---
THIRD BASE
Stud
Eduardo Escobar,

ARI

at

WAS,

$5,000 —
The Diamondbacks as a whole are just mashing right now, and Escobar has been a huge beneficiary of the offensive outburst. His
OBP
of .391 has put him in great position to rack up runs as he has nine in the last 10 games as well as having nine
RBI
and 13 hits in the sample for 11
DKFP
per game. Facing a weak SP backed up by a hilariously bad bullpen makes him a premium option on the slate.
Other Options — Anthony Rendon ($5,600), Alex Bregman ($5,200)
Value
Jose Ramirez,

CLE

at

CIN,

$3,400 —
It's really hard to see what has become of Jose Ramirez this year but there is still plenty of hope he turns it around. He's still doing a great job at the plate with a 1.22 K/BB ratio and he's still got 16 stolen bases, which is keeping his floor extremely high for his price. His price may not continue to be low once the bat heats up so it's important we start using him while the value is there.
Other Options — Brandon Drury ($2,900)
---
SHORT STOP
Stud
Jorge Polanco,

MIN

vs.

KC,

$5,000 —
Polanco is one of the best hitters in the league right now with a .335/.395/.563 slash line in 2019 and as the season has pushed on only the power has diminished, which secures him a solid floor at all times. As noted earlier, Junis gives up a lot of contact and lets up a lot of hits, giving Polanco one of the safest spots on the slate if you have the money to take him.
Other Options — Trea Turner ($5,500), Xander Bogaerts ($4,900)
Value
Nick Ahmed,

ARI

at

WAS,

$3,300 —
coming off of a four-hit performance and 25
DKFP,
Ahmed looks to be in another great position while his price continues to stay in the lower tiers. He has just one game with zero fantasy points in the last 10 contests and is averaging 7.7
DKFP
in that time, which is considerably higher than those priced around him. This speaks to the value he represents even at a stacked position.
Other Options — Freddy Galvis ($3,400)
---
OUTFIELD
Stud
J.D.

Martinez,

BOS

at

BAL,

$5,400 —
Averaging 13.3
DKFP
over his last 10 games, it seems that mid-season Martinez has joined the party. He's got an insane .854
SLG
% and 1.276
OPS
with 15 hits resulting in three doubles, a triple and five home runs in his recent run and faces the largest home run liability and worst bullpen on the slate. He's the best spend you can find at any position.
Other Options — Hunter Pence ($5,300), Mike Trout ($5,700)
Value
Austin Dean,

MIA

vs.

PIT,

$3,200 —
Dean is the definition of a boom-or-bust play and his price has that issue baked in to his price. To put this in perspective, he's got a slash line of .333/.333/.542 in his last 24 at-bats, but is averaging just 4.7
DKFP
per game because he's got five games of zero fantasy points in that frame. Up against a bad pitcher he's more than worth the risk, especially if he is leading off as he gives you leverage in
GPP
s on top of his already volatile nature.
Other Options — Leonys Martin ($3,200)
---
Put your knowledge to the test. Sign up for DraftKings and experience the game inside the game.
---
I am a promoter at DraftKings and am also an avid fan and user (my username is Multichem) and may sometimes play on my personal account in the games that I offer advice on. Although I have expressed my personal view on the games and strategies above, they do not necessarily reflect the view(s) of DraftKings and I may also deploy different players and strategies than what I recommend above. I am not an employee of DraftKings and do not have access to any non-public information.