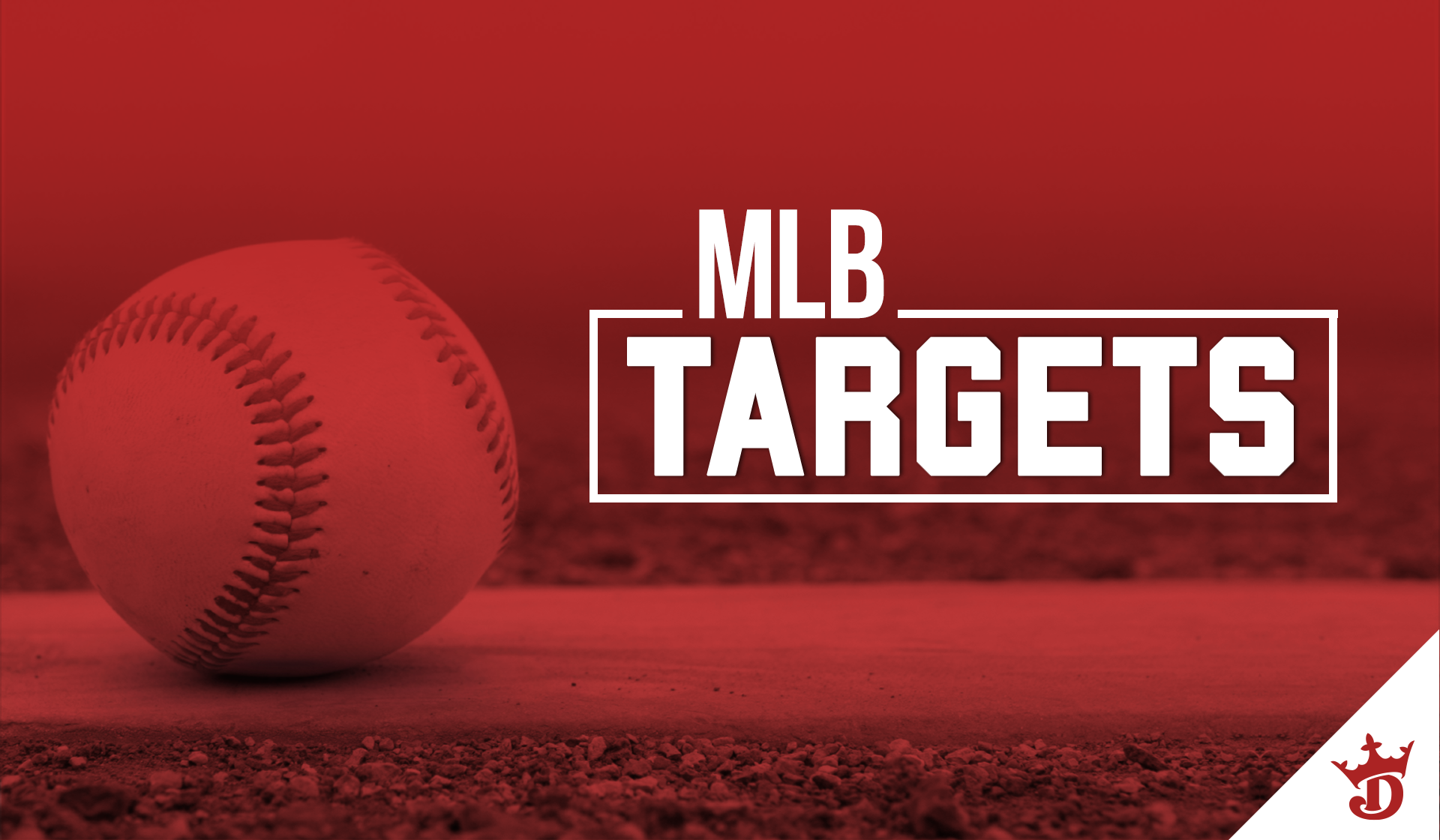 After last night's small slate with some bad weather spots, we have a 15-game slate mostly clear of weather concerns. The only spot to look out for is a slight chance of rain for the Twins vs. Mariners game.
---
PITCHER
Stud
Trevor Bauer,

CLE

vs.

CIN,

$9,900 —
Bauer has taken the loss in each of his last four starts. Some of this is on him, although he's also had limited run support and the defense has been awful behind him. Cleveland has committed eight errors in Bauer's last three starts. Despite allowing runs, his recent starts haven't been too bad from a fantasy perspective because of the amount of hitters he strikes out. With the Indians (-120) favored to win, this is a good spot for Bauer to get back on track and get into the win column.
Other Options — Patrick Corbin ($10,300), James Paxton ($10,100)
Value
Trent Thornton,

TOR

at

BAL,

$7,000 —
Thornton is inconsistent, but he offers upside since he strikes out 9.6 hitters per nine innings. His last two outings didn't yield great results, although I chalk it up to bad matchups. His last two starts came against the Yankees and Rays. Tonight, Thornton pitches against the Orioles, who have the third worst wRC+ in the American League against right-handed pitching.
Other Options — Mike Foltynewicz ($8,500), Jakob Junis ($7,200)
---
CATCHER
Stud
Gary Sanchez,

NYY

vs.

NYM,

$4,900 —
Whenever the Yankees are playing, it is hard to deny Sanchez as the best expensive option at catcher. He's already surpassed his home run total from last season with 19 in 46 games. No other catcher has more than 13 homers.
Note: Sanchez was in the lineup for Game 1 of today's doubleheader and is a candidate to rest in Game 2.
Other Options — Willson Contreras ($5,200)
Value
Yan Gomes,

WAS

at

CHW,

$3,000 —
Overall, this has been an awful season for Gomes. His only saving grace is how well he's hit left-handed pitching. Most of his struggles have come against righties, while he has a 142 wRC+ against southpaws. The numbers for Gomes would look better if he had more than 35 plate appearances against lefties. He also benefits from playing in a strong hitter's park.
Other Options — Jason Castro ($3,900), Brian McCann ($3,300)
---
FIRST BASE
Anthony Rizzo,

CHC

at

COL,

$5,600 —
Peter Lambert ($5,600) had a great first career start. He got the win, pitching seven innings of one-run ball against this same Cubs team. I don't think the second outing will go as well. Lambert had an
ERA
over 5.00 in both Double-A and Triple-A this season and now has to pitch at Coors Field. Chicago is getting a second look at him and Rizzo leads the team with a .422 wOBA against right-handed pitching.
Other Options — Cody Bellinger ($5,400), Josh Bell ($5,000)
Value
Luke Voit,

NYY

vs.

NYM,

$4,400 —
Voit has been in a bit of a slump lately, but it looks like he may have broken out with a multi-hit, 16-DKFP game last time out. This is as cheap as his salary has been all season, making this the perfect time to buy low on Voit, as it looks like he could be getting his bat going again. He draws a strong matchup against Jason Vargas ($7,600) and the Yankees have one of the highest team totals on the slate.
Other Options — Rhys Hoskins ($4,100), Paul Goldschmidt ($4,100)
---
SECOND BASE
Stud
DJ LeMahieu,

NYY

vs.

NYM,

$4,700 —
He's one of the most consistent hitters in the league. Rostering LeMahieu comes with both a high floor and a high ceiling. He's had at least two hits in four of his last five games and has a 144 wRC+ against left-handed pitching.
Other Options — Brandon Lowe ($4,800), Whit Merrifield ($4,400)
Value
Brendan Rodgers,

COL

vs.

CHC,

$3,800 —
Rodgers' career if off to a slow start. There is still reason to be optimistic since he's 22 years old and considered to be one of the top middle infield prospects in baseball. He had a 158 wRC+ in Triple-A this season and showed plenty of power a the plate with nine homers in 35 games, and I expect him to find success at the plate when hitting in the offense friendly environment of Coors Field.
Other Options — Brian Dozier ($4,000), Kolten Wong ($3,900)
---
THIRD BASE
Stud
Nolan Arenado,

COL

vs.

CHC,

$5,600 —
Regardless of the pitcher, I want exposure to Arenado when he's home against a lefty. He almost always does damage in these spots since the All-Star 3B has a 181 wRC+ against left-handed pitching and is batting .395 at home this season. He has a hit in 17 straight games at Coors.
Other Options — Kris Bryant ($5,400)
Value
Alex Bregman,

HOU

vs.

MIL,

$4,500 —
Houston is priced down for a matchup against Freddy Peralta ($9,200). It appears the pricing algorithm is assuming Peralta is a high-end starter after his last outing, which isn't the case. He has a 5.11
ERA
for the season and was briefly removed from the rotation. Pushed into a spot start last week, he found success, but it's hard to put much weight into the outing since it came against the Marlins. In a much tougher spot in an American League park, I expect Peralta to get lit up. Bregman has upped his power numbers this season and is on pace for a career high in homers.
Other Options — Matt Carpenter ($4,200), Vladimir Guerrero Jr. ($4,000)
---
SHORTSTOP
Stud
Trevor Story,

COL

vs.

CHC,

$5,800 —
Everything I said about Arenado can be said about Story. He crushes lefties and hits extremely well at Coors Field. Of his 15 homers, nine have come at home despite playing more games on the road. Story has a 144 wRC+ in Colorado compared to a 94 wRC+ away from home.
Other Options — Javier Baez ($5,600), Trea Turner ($4,900)
Value
Gleyber Torres,

NYY

vs.

NYM,

$4,100 —
Torres isn't in the lineup for the early part of today's doubleheader, so he figures to play in the night game. With Didi Gregorious ($3,900) back in the lineup, we likely won't have many more games in which we can roster Torres as a shortstop. As the Yankees' offense slowly gets more players back from the
IL,
the counting stats of everybody in the lineup should benefit. Torres has reached base in eight straight games.
Other Options — Corey Seager ($4,300), Jean Segura ($4,000)
---
OUTFIELD
Stud
Kyle Schwarber,

CHC

at

COL,

$5,200 —
Earlier, I mentioned wanting to get exposure to the Cubs playing in Colorado and Schwarber is the hottest hitter on the team. He homered last night against the Rockies and has scored at least 10
DKFP
in six of his last seven games. He also has an eight-game hitting streak.
Other Options — Austin Meadows ($5,500), Mookie Betts ($4,800)
Value
Carlos Gonzalez,

CHC

at

COL,

$3,600 —
The Cubs are really expensive and CarGo is one of the cheapest players projected to start for them tonight. His salary savings are key in allowing for a stack of Chicago. He was a chalk play last night and his return to Colorado didn't go as expected with a hitless outing, but this is another good spot for him. Gonzalez has hit better with the Cubs than he did earlier in the year with Cleveland.
Other Options — Ian Desmond ($4,100), Clint Frazier ($4,000)
---
Put your knowledge to the test. Sign up for DraftKings and experience the game inside the game.
---
I am a promoter at DraftKings and am also an avid fan and user (my username is gehrenberg) and may sometimes play on my personal account in the games that I offer advice on. Although I have expressed my personal view on the games and strategies above, they do not necessarily reflect the view(s) of DraftKings and I may also deploy different players and strategies than what I recommend above. I am not an employee of DraftKings and do not have access to any non-public information.