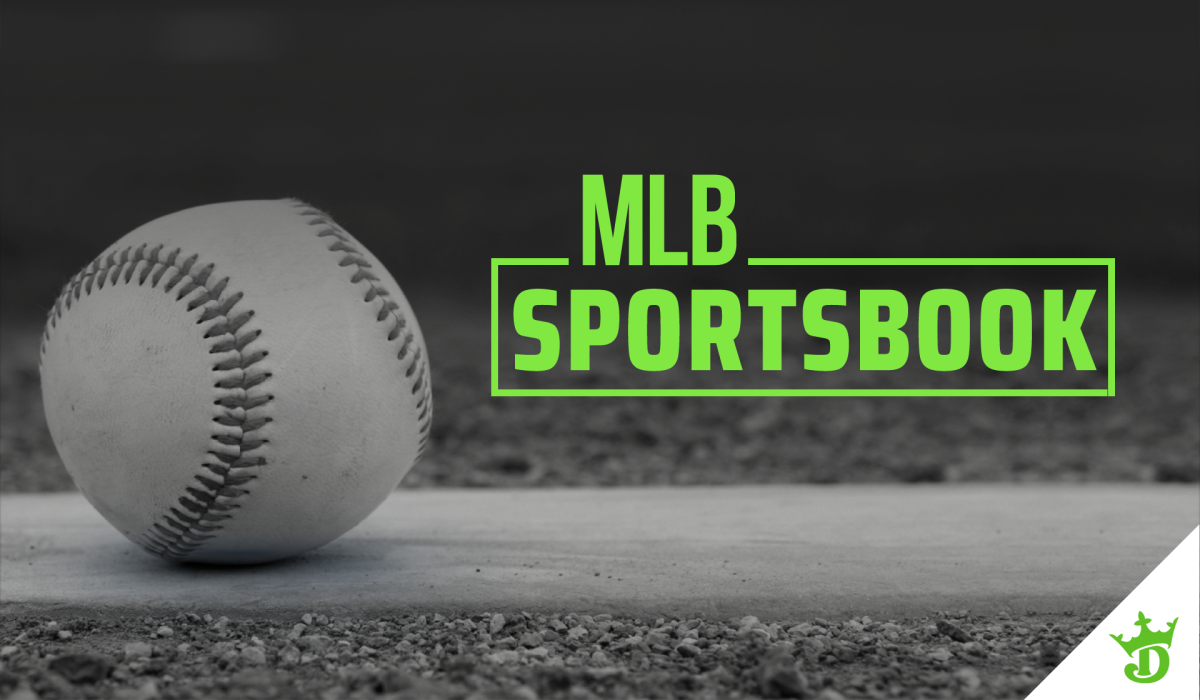 With a pair of doubleheaders scheduled, today's slate has a total of 17 games. There are plenty of games to choose from to get action on and I am looking at my favorite bets for the games being played tonight.
---
NEW YORK METS VS. COLORADO ROCKIES
COL MONEYLINE

(+100)

Yesterday, the Rockies activated Charlie Blackmon off the

IL.

He didn't start, but I am expecting him to be in the lineup tonight. If he wasn't ready to play I doubt Colorado would have activated him. The return of Blackmon should provide a boost to Rockies offense, but it isn't as if the team played poorly without him. The Rockies have won 10 of their past 12 games.

Starting for the Mets, Steven Matz is a pitcher I have pegged to see regression. He has a decent 3.97 ERA, but he has a 4.93 FIP, implying he isn't pitching all that well. Matz is always a pitcher who allows a high home run rate and this season hasn't been any different. He has a 20.3% HR/FB rate and a career high 80.4% strand rate. Matz is getting lucky that most of homers allowed have come without runners aboard.
Related Bet: JON
GRAY TOTAL STRIKEOUTS
OVER

6.5 (+105)
Gray left his last start with a blister issue, although it doesn't look like it will be a problem tonight. He is taking his turn in the rotation and isn't expected to face limitations. Gray isn't always consistent in terms of run prevention, however he always manager to strike hitters out. He strikes out over a hitter per inning and has struck out at least seven batters in five of his last six starts.
---
SAN FRANCISCO GIANTS VS. LOS ANGELES DODGERS
DODGERS RUN LINE

-1.5 (-130)

The Giants unexpectedly won a low-scoring game over the Dodgers last night.

L.A.

had plenty of chances to score runs early, including a bases loaded with one out situation in the first inning, but it was unable to capitalize. I thought the game was fairly fluky and the Dodgers should bounce back tonight.

Just like with Matz, Samardzija should see negative regression. He annually underperforms his peripheral stats and this season, he's been lucky to pitch better than the underlying numbers indicate. Samardzija has a 3.61 ERA compared to a 4.77 FIP. Despite allowing a career-high 40.1% hard contact rate, he has a career-low .244 BABIP. Hitters are making good contact and the ball keeps finding fielders. More of these hard hit balls should lead to baserunners going forward.
---
CHICAGO CUBS VS. ST.LOUIS CARDINALS
OVER

7.5

RUNS

(-104)

The reason for the low total is the wind. Strong winds are expected to be blowing in from centerfield, which usually lends itself to low-scoring games at Wrigley Field. With that said, there is reason to think both of these pitchers could struggle tonight.

Awawy from home, Flaherty has been a completely different pitcher this season. He has extreme splits and a 3.76 ERA overall, but all his good outings have come in St. Louis. Flaherty has a 6.20 ERA on the road and walks nearly three times as many hitters away from St. Louis. The wind won't matter if he's giving up free passes to hitters. In Lester's case, he has good overall numbers this season, but he's started to regress lately. He's allowed five or more runs in three of his past four starts and his strikeout numbers have begun to plummet.
---
TEXAS RANGERS VS. OAKLAND A'S GAME

2
A'S MONEYLINE

(-127)

This is the second game of the doubleheader between this teams. It's unclear who will be in the starting lineup, but one thing we know for sure is that Joey Gallo won't be starting for Texas since he's on the

IL.

Not only does this mean that Oakland will likely have the better lineup (as long as players don't get rested), but there is a gap in the starting pitchers. Chris Bassitt has a 3.42

ERA

for the season compared to 4.14 for Adrian Sampson. Sampson has made half his outings out of the bullpen and his

ERA

swells to 6.14 when he starts.
---
PARLAY

OF

THE DAY
LAD

/COL

MONEYLINES

(+188)

Outside of the Dodgers, there isn't a team I am supremely confident in winning tonight. The Dodgers are the only significant favorites on the slate, but I like getting the Rockies at plus odds against a weak pitcher in Steven Matz. Getting a star player like Blackmon back into the lineup from the IL is always going to make a team a bit better than odds might indicate.
---
Put your knowledge to the test. Sign up for DraftKings and experience the game inside the game.
---
Odds and lines subject to change. See website for actual odds.
If you or someone you know has a gambling problem and wants help, call 1-800-GAMBLER.