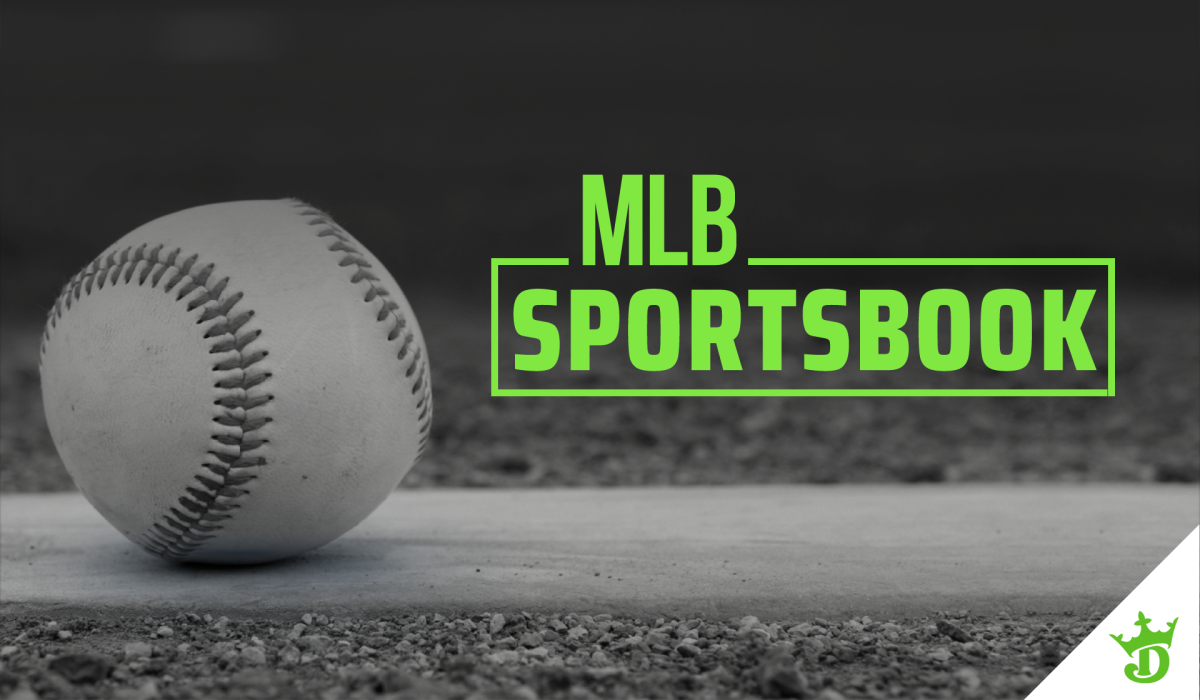 Here are some spots that stand out to me on Thursday evening's nine-game MLB betting card.
All odds provided by DraftKings Sportsbook and all odds subject to change.
---
WASHINGTON NATIONALS VS. ARIZONA DIAMONDBACKS

(7:05

P.M.

ET)
ARI

ML (-120)

This is my favorite play of the day, with the Diamondbacks owning sizable advantages across the board. Let's begin with starting pitching, which is the most glaring advantage. Zack Greinke is 7-2 through 14 starts with a 2.87 ERA, and really only has been hit hard once all year — giving up seven runs to the Dodgers on Opening Day. Greinke was shaky in his first start in June, giving up four runs to the Mets in four innings, but Arizona wound up getting a 6-5 victory. Greinke also followed it up by shutting out the Blue Jays in his last start. Since that disaster at Dodger Stadium, the D-Backs have won nine of Greinke's 13 starts.

Washington will start Erick Fedde, who does have a 2.93 ERA this season but feels due for some regression (5.33 career ERA). Fedde's started four of his nine appearances, and he hasn't lasted more than six innings. The Nationals are 3-3 in the last six games Fedde's appeared in, but they have all been against teams that rank in the bottom-12 offenses. The opposition's still averaging over five runs per game during that six-game span, which is good news for Arizona's sixth-ranked offense.

Looking beyond the starters, the D-Backs have the 10th-ranked bullpen, while the Nationals rank dead last, with a brutal 6.33 ERA, that's actually been improving. Expect the Diamondbacks to get at least three innings against this pen, likely more with Fedde's history as a bullpen arm himself. I mentioned Arizona's offense, which also averages 5.82 runs per game on the road (ranking only behind the Twins and Yankees). Washington's offense is 15th in baseball, and actually scoring slightly fewer runs at home versus on the road.
Related Bet:
WASHINGTON NATIONALS VS. ARIZONA DIAMONDBACKS
Team Total:

ARI OVER

4.5 (+100)
The entire game is broken down above, so there's not much to add. Arizona will face a poor starter, a terrible bullpen and has been an elite offense. Averaging a shade under six runs per game on the road, getting even odds on over 4.5 feels like a gift.
---
NEW YORK METS VS. ST. LOUIS CARDINALS

(7:10

P.M.

ET)
STL

ML (+120)

Jacob deGrom just hasn't pitched at the elite level he did last season, and with a terrible offense and even worse bullpen behind him, we can no longer keep favoring him. deGrom's 3.45 ERA surprisingly drops to 3.97 at home, where he has a 1-3 record in six starts. After a 2-0 start to the season, the Mets have remarkably won just two of deGrom's last 11 starts. He has also only managed to pitch seven full innings in three of those 11 starts, leaving a lot of innings in the hands of New York's incapable bullpen — it ranks 24th overall with a 5.05 ERA, and is rapidly declining.

While I'm never thrilled to be betting on Jack Flaherty, his solid 4.08 ERA really isn't much worse than deGrom's. Flaherty is generally a coin flip type pitcher on the mound, which makes him attractive at plus money, especially with a huge bullpen advantage (STL ranks 11th). While the offenses in this spot are relatively even, so is the starting pitching. I'll take the plus odds on the Cardinals prevailing late with the Mets bullpen doing Mets things.
---
TAMPA BAY RAYS VS. LOS ANGELES ANGELS

(7:10

P.M.

ET)
TB ML (-140)
The offenses are pretty close to a wash in this game again, but the starting pitching and bullpens give the Rays an advantage. Tyler Skaggs' 4.97 ERA jumps to 6.23 on the road, where he has a 2-4 record in six starts. Skaggs has surrendered at least four runs in five of his last six starts, including his second-worst outing in his lone start in June (allowing six runs to the A's in four innings). While the Angels bullpen started the season well, it's fallen to 20th, where it's held strong ever since.
While Ryan Yarbrough's numbers are nothing special, he's been shaking off an 8.10 ERA that he had at the end of April. He's allowed 10 earned runs in four outings since, pitching 25 2/3 innings in those games. Seven of those runs came in seven innings against the Twins, who score the most runs per game. I'm expecting Yarbrough to pitch well in this outing, but if he doesn't, Tampa's "opener" strategy allows it to go right to its dominant bullpen if things go south. The Rays' relievers rank second in baseball with a 3.39 ERA, and should be able to control this game late.
---
PARLAY

OF

THE DAY
ARI

/NYY/LAD ML (+348)

Arizona is my favorite individual play of the day. Greinke is being far too undervalued given the pitching Washington will have up against him. If we pair that with two other really strong spots, we can potentially make out with 3.5X our money here. The Yankees will tee off against Ivan Nova with a 5.5 run projection, while the Dodgers have Clayton Kershaw pitching at home, where they're 25-7 this season.
---
Put your knowledge to the test. Sign up for DraftKings and experience the game inside the game.
---
Odds and lines subject to change. See website for actual odds.
If you or someone you know has a gambling problem and wants help, call 1-800-GAMBLER.