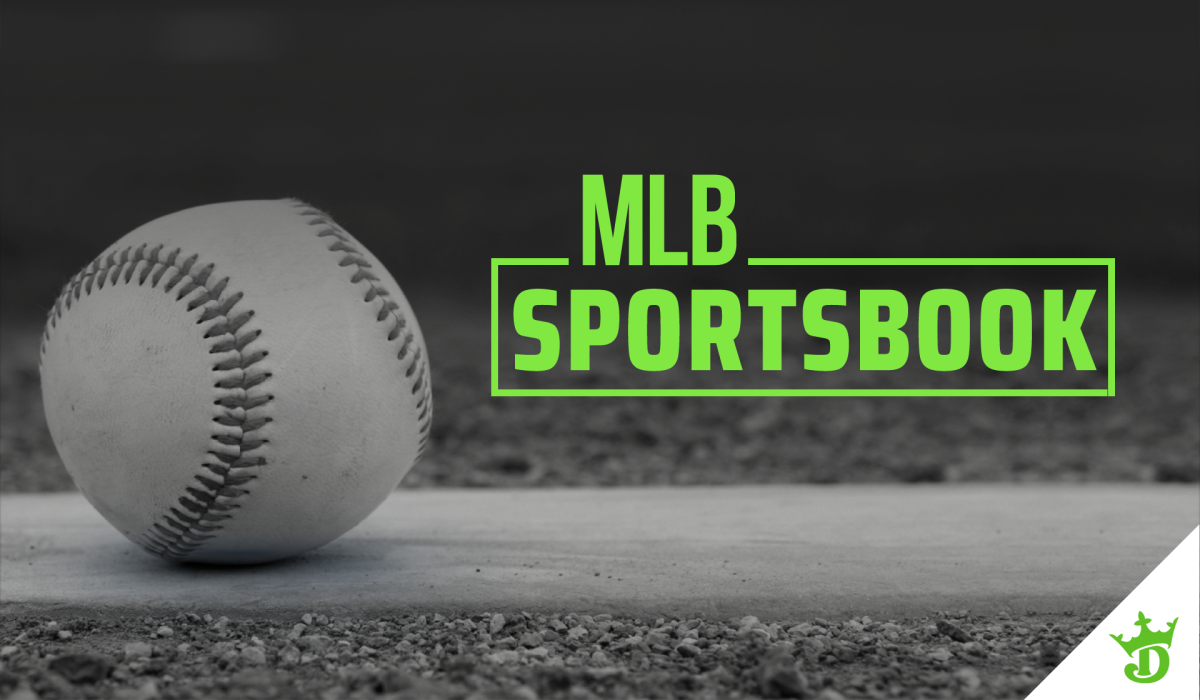 May was a historic month in the MLB. It ended as the highest scoring month in the history of the sport. With the weather heating up and the way scoring is trending, we could see an even higher scoring month of June.
---
NEW YORK YANKEES VS. BOSTON RED SOX
YANKEES MONEYLINE

(-124)

Despite this game lined as close to a pick, the Yankees have an advantage everywhere. I think the discrepancy going overlooked is the quality of the starting pitchers. Rick Porcello is a known name and former Cy Young winner, but he is no longer that pitcher. He has a 4.41

ERA

and his peripheral stats suggest he's lucky to not be giving up more runs since he has a 5.27 xFIP. Starting for the Yankees, Domingo German is having a breakout season. He has a 3.43

ERA

and is finding success by keeping the ball in the strike zone. From last season, his strikeout rate has dipped from 8.8% to 6.5%. German has maintained a high K rate and is showing promise as a future top of the rotation starter.

In addition to the pitching edge, the Yankees are at home and have the slightly stronger offense. Despite numerous injuries, New York has a 107 wRC+ compared to a 103 wRC+ for the Red Sox. If those game goes to the bullpens, this would be a huge advantage for the Yanks. They have a 3.56 team bullpen ERA and some of the most talented relievers in the league. Boston's bullpen has a 4.08 ERA and has struggled at times this season.
---
ST. LOUIS CARDINALS VS. CHICAGO CUBS
CARDINALS MONEYLINE

(-137)

Pitching at home, Jack Flaherty has been dominant this season. He struggles a bit on the road, but this isn't a problem to worry about for tonight. In St. Louis, he has a 2.06

ERA

with a 5.2% walk rate. Away from home, he has an 11.8% walk rate, so it appears he benefits from some favorable calls when pitching front of the home crowd. On the flip side, Jose Quintana is a pitcher who struggles on the road. He has a 5.11 away from Wrigley Field. The difference in pitcher splits has me leaning towards the Cardinals.
Related Bet: CARDINALS
VS. CUBS FIRST FIVE INNINGS
CARDINALS MONEYLINE

–

TIE

NO

BET

(-139)
The biggest advantage the Cardinals have is the starting pitching matchup. For this reason, we can take out the later innings and bullpens by just focusing on the first five innings. I prefer the "No Tie" selection for this prop, which makes it so a tied game after five innings causes this bet to push instead of winding up a loss.
---
SEATTLE MARINERS VS. LOS ANGELES ANGELS
OVER

9

TOTAL RUNS

(-114)

I also have a slight lean toward the Angels moneyline, but I don't have quite enough faith in Andrew Heaney to pull the trigger. He's missed most of the season with elbow issues and he could be a bit inconsistent as he works his way into form. Heaney looked decent in his first start of the season against the Rangers earlier in the week, however he allowed a pair of homers and came out of the game after throwing 85 pitches.

Outside of Heaney working his way back from injury, I think Tommy Millone is one of the worst pitchers on a major league roster. He faired OK in his first couple starts of the season, but regression is coming. The last three seasons, Millone has ERAs of 5.81, 7.63 and 5.71. It's curious that Seattle decided to take a chance on him and everything should come toppling apart sooner rather than later. At 32 years old with the same pitch mix, it doesn't look like Millone has made any tangible changes to suggest he will be anymore effective than the previous few seasons.
---
ARIZONA DIAMONDBACKS VS. NEW YORK METS
METS MONEYLINE

(-103)

It is rare to see a game with Jacob deGrom as an underdog when he starts for the Mets. While he hasn't been as dominant this season as he was during last season's historic Cy Young campaign, he is working back into form. DeGrom was on the IL earlier, making it reasonable to think that poor health prevented him from pitching to his full potential. He's allowed two or fewer runs in five of his past six starts and I expect runs against him will be tough to come by going forward.
>Related Bet: DIAMONDBACKS
VS. METS TOTAL RUNS
UNDER

7.5

TOTAL RUNS

(-117)
Since I expect deGrom to get back on track, I don't think the Diamondbacks will score much tonight. Starting for Arizona, Zack Greinke is having another solid season. He has a 2.78
ERA
and is in the Cy Young mix yet again. Not only do we have two stud pitchers on the mound, but neither of these offenses are great. The Mets have a 97 wRC+ against right-handed pitching and the Diamondbacks have a 90 wRC+ against righties, so both sides are below-average bats.
---
PARLAY

OF

THE DAY
HOU

/LAD

MONEYLINES

(+149)

The Dodgers and the Astros are the two largest favorites on the night slate. Not only are these teams the two favorites to win the World Series, but they are sending their aces to the mound. Justin Verlander and Clayton Kershaw on the mound typically mean wins for these teams. The Dodgers have won all eight games started by Kershaw this season, while the Astros have won 10 of 12 games started by Verlander.
---
Put your knowledge to the test. Sign up for DraftKings and experience the game inside the game.
---
Odds and lines subject to change. See website for actual odds.
If you or someone you know has a gambling problem and wants help, call 1-800-GAMBLER.