WATCH: ARCADE PLAY – CAMERON MAYBIN
---
MLB Arcade Mode will bring us a seven-game slate tonight. If you aren't familiar with Arcade Mode, you can brush up on all the knowledge you need by going here. Once you're acclimated with the rules, we can dive into the information for tonight's slate. As always, you can reach me on the ol' Twitter machine @SBuchanan24.
Pitchers
Michael Pineda – NYY vs. LAA – $15,500 – Pineda's name sticks out like a sore thumb on a night that features a very underwhelming group of pitchers. He'll take on an Angels club that currently ranks as the second worst team on the road with a .290 wOBA that drops all the way down to .277 if you take out Mike Trout's numbers. Pineda has pitched his best at home this season, averaging 54.6 Arcade Mode points in seven starts with a .273 wOBA and a .315 SLG. The fact that he's not even the most expensive pitcher on this slate makes it all the better, as I'll be heavily on the Yankees starter tonight.
Amir Garrett – CIN vs. TB – $7,500 – If you're feeling bold and want to go VERY cheap at pitcher tonight, Garrett is your guy. His overall numbers are extremely unattractive, averaging just 15.8 Arcade Mode points in 11 starts. However, he faces a very strikeout prone Tampa Bay team, and he'll be pitching in Tropicana Park. When playing at home, Tampa owns a 25 K%, which ranks second in the league, to go with their .328 wOBA and a .439 SLG. Garrett is tough to trust, but against a strikeout-prone team, he posted eight strikeouts and scored 41.4 fantasy points against the Padres. This is the kind of DraftKings tournament play that if it works out, could be a massive difference maker.
---
Hitters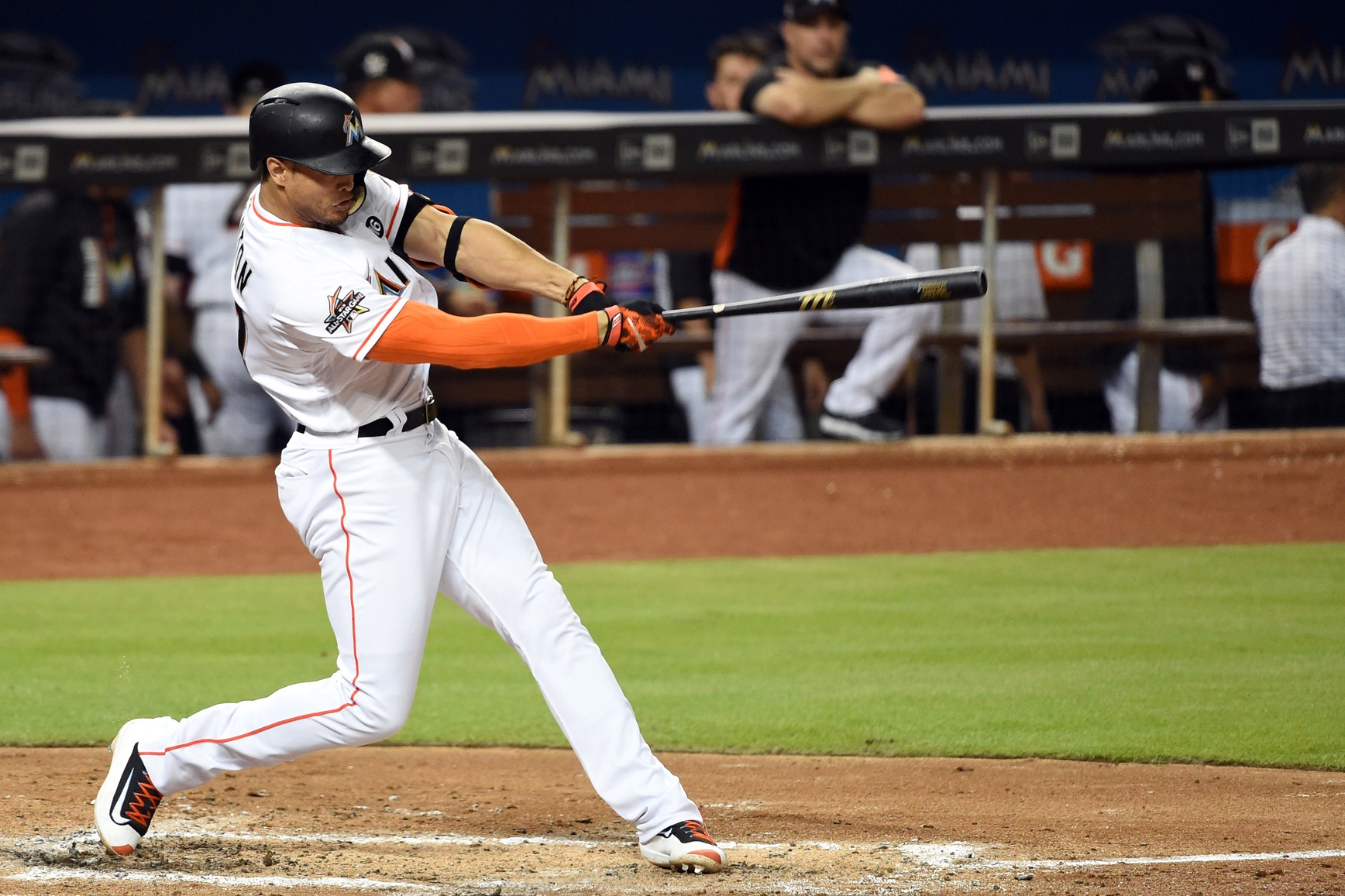 Giancarlo Stanton – MIA vs. WAS – $8,000 – Gio Gonzalez is the most expensive pitcher on the slate tonight, but quite frankly, I don't see him having much success. He's going to have to get through Giancarlo Stanton, who is averaging 32.5 Arcade Mode points over his last 10 games with three home runs. On the road against righties, Gonzalez has allowed seven of his 11 home runs along with a .350 wOBA and a .488 SLG.
Jose Ramirez – CLE vs. BAL – $10,000 – I feel as though the entire Indians' lineup is in play tonight as they take on Chris Tillman. Lefties have been tagging him hard thus far, as Tillman sports a .451 wOBA with a .576 SLG with three of his eight home runs allowed to that side of the plate. Aside from the fact that Ramirez is averaging almost 40 Arcade Mode points per game over the last 10 days; he's sporting a .470 wOBA in the month of June with a .732 SLG.
Matt Carpenter – STL vs. PHI – $9,000 – Carpenter is another hot bat I'm looking at tonight as he gets set to take on Jeremy Hellickson. It's been a rough month for the Phillies' pitcher, as he's allowed four home runs in three June starts to go with 12 runs in 16.1 innings. Carpenter is sporting a .408 wOBA on the road against righties with a .573 SLG and a .402 OBP.
Travis Shaw – MIL vs. PIT – $8,500 – Chad Kuhl has been decent on the road, but lefties continue to be a trouble spot for him. On the year, lefties are tagging him with a .423 wOBA with a .628 SLG and five of his six home runs allowed. Shaw has been raking at home against righties, posting a .415 wOBA with a .608 SLG with six of his 13 home runs.
Brandon Belt – SFG vs. ATL – $6,000 – Time for your salary saver of the night! It's a well-known fact that Julio Teheran struggles against lefties. If you need numerical proof, his .385 wOBA against them with 11 of his 16 home runs should be a good indication. Belt is a cheap power bat on the night that has a .342 wOBA against righties with a .436 SLG and four of his 11 home runs. At $6K, he can certainly help you fit some high priced bats in your lineup.
---
I am a promoter at DraftKings and am also an avid fan and user (my username is Steveazors) and may sometimes play on my personal account in the games that I offer advice on. Although I have expressed my personal view on the games and strategies above, they do not necessarily reflect the view(s) of DraftKings and I may also deploy different players and strategies than what I recommend above.