A very fun UFC on Fox 19 card takes place this Saturday night at Amway Center in Orlando, Florida. Injuries and a failed drug test changed the original card, which was shaping up to be one of the year's best, but there are still a number of great fights and name fighters that should make for a solid night. With so much happening on this card, there could realistically be 10 things to keep your eye out for, but without further adieu, here are the top five things to watch for this weekend at UFC on Fox 19.
Glover Teixeira had his chance to fight Jon Jones for the UFC light heavyweight title two years ago at UFC 172 but was dominated and lost a five-round decision to the champ. Rashad Evans had his shot at UFC 145 four years ago, but Jones dominated him too. Since both men met Jones, their careers have gone more down than up, but in a shallow light heavyweight division, both men are getting a chance to prove they still have what it takes to be a title contender at 205lbs. It's hard to say what fans can expect from these two fighters considering they have both been so up-and-down as of late, but an impressive win in the main event of UFC on Fox 19 will put the winner's name on the short list for light heavyweight title contenders, although they will have to wait and see how the Jones/Daniel Cormier/Ovince St-Preux triangle takes place before finding out where they truly fit in the division.
---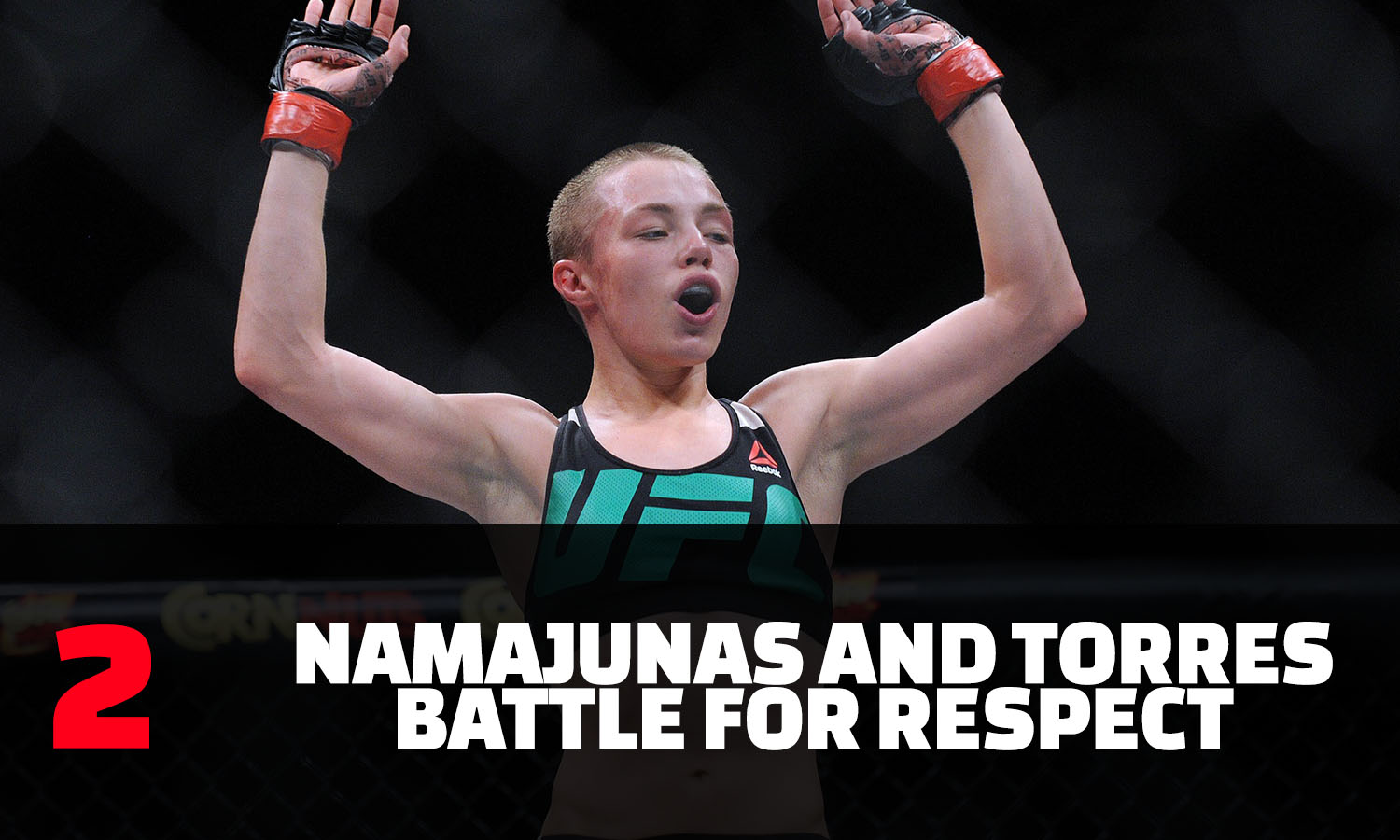 Top-10 ranked women's strawweights Rose Namajunas and Tecia Torres were elevated to the co-main event slot following the last-minute removal of the Dan Henderson vs. Lyoto Machida bout, and it's a huge opportunity for both ladies. Their matchup was flying under the radar, but due to all the injuries and other factors that changed the card, the UFC is now giving them a huge showcase fight in the co-main event of a major event on Fox. Namajunas is coming off of back-to-back finishes and Torres has three-straight wins in the UFC. In a shallow, newer division, the winner of this fight is likely to be near a title shot against the winner of this summer's title fight between champion Joanna Jedrzejczyk and challenger Claudia Gadelha.
---
After dealing with a variety of injuries over the past two years, Khabib Nurmagomedov finally makes his return to the Octagon when he meets UFC newcomer Darrell Horcher. Nurmagomedov was originally scheduled to meet Tony Ferguson in a likely No. 1 contender's bout for the lightweight title, but with Ferguson pulling out on late notice, the UFC found Horcher to take his place. It's a huge mismatch on paper, as Nurmagomedov is undefeated in his MMA career at 22-0 and an impressive 6-0 in the UFC, but he needed to fight and the UFC claims Horcher was the only guy to step up. I'm not buying that, but it will certainly be good to see Nurmagomedov back in action. The last time we saw Nurmagomedov fight, he dominated Rafael dos Anjos for a clear-cut unanimous decision win. That was two years ago, and since then, RDA has gone on to win the title while Nurmagomeov has been on the sidelines. "The Eagle" has the potential to be a UFC champion and an impressive win over Horcher should be enough for him to get the lightweight division's uncrowned champion his rematch with RDA, assuming he wants it.
---
Cub Swanson was on a six-fight win streak and closing in on a featherweight title shot when he met Frankie Edgar at UFC Fight Night 57 in November 2014. Unfortunately for Swanson, he was on the wrong end of a prolonged five-round beatdown by Edgar in that fight, getting finished with seconds to go in the fifth round, and then in his next fight against Max Holloway at UFC on FOX 15, he was beaten down for three rounds and then finished late in the third. Swanson contemplated retirement, but after a year away from the sport, he makes his return against Hacran Dias, a teammate of former featherweight kingpin Jose Aldo. Swanson is an entertaining fighter who is popular amongst fans, but his last two fights were the types of fights that change a fighter's career, and he needs a big win over Dias if he is going to convince the fans he is still one of the best featherweights in the world, because he sure didn't look like it in his last two fights.
---
John Dodson had two chances at the UFC flyweight title, but both times he was on the wrong end of a decision loss to champion Demetrious Johnson. Following his second title loss at UFC 191 last fall, Dodson decided that he didn't want to be stuck in title purgatory like fellow flyweight contender Joseph Benavidez, and made the move up to bantamweight. Dodson has actually competed at this weight class once before in the UFC, when he won The Ultimate Fighter 14 with a first-round TKO win over T.J. Dillashaw. Yes, the same Dillashaw who held the UFC bantamweight title until recently losing it to Dominick Cruz at UFC Fight Night 81. Dodson will be smaller than most other bantamweights, but he still packs a mighty punch. Beating Dillashaw, who later won the 135lb belt, will give Dodson confidence as he looks to make a bantamweight title run, and a win over Manny Gamburyan in his return to this division will put him on the right track for a top-15 opponent his next time out.