Editor's Note: Jason Day is struggling with the flu. There was question whether he'd play in the Farmers Insurance Open, but he IS out on the range warming up. According to Ryan Lavner, Senior Golf Writer at GolfChannel.com, Day will "give it a go."
The Tour moves to San Diego and Torrey Pines GC for this weekend's Farmers Insurance Open. The breathtaking vistas and iconic holes, not to mention the awe-inspiring scores we often see here, always make for a good weekend of golf. You know you'll want to be watching anyway, so here are a few players to consider for your fantasy lineups as you do, at every price range.
High-Priced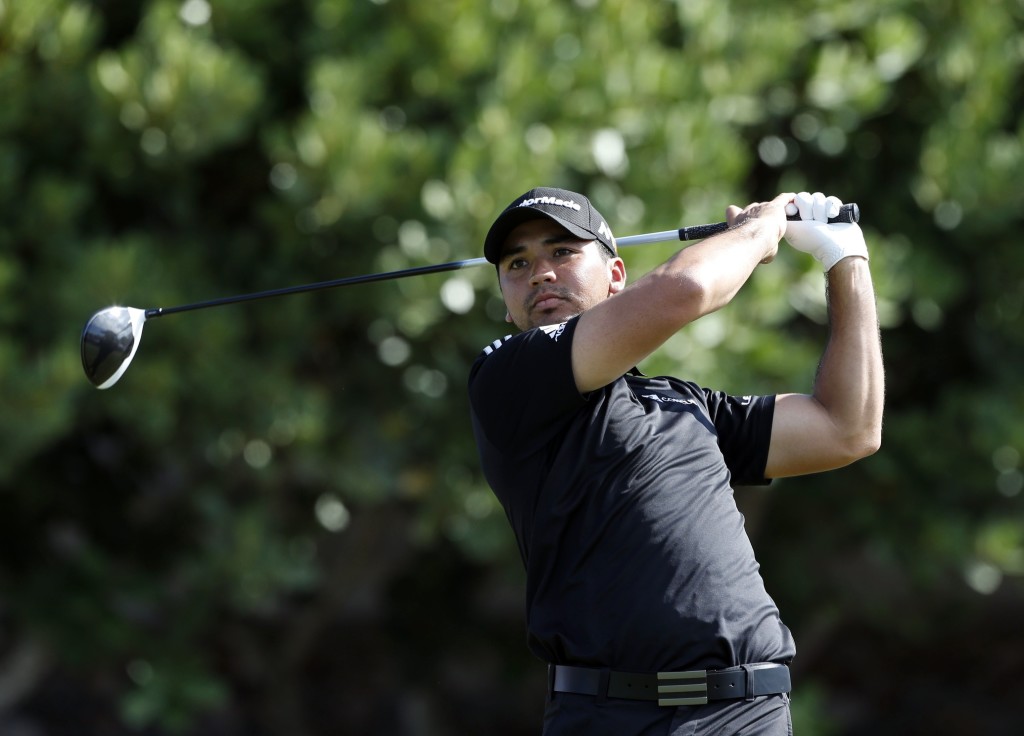 Jason Day ($12,000) – We all remember the way Jason Day closed out last season, so I'll forgive you if you had forgotten that he opened his 2015 campaign with a victory here at Torrey Pines in a playoff (finishing the regulation holes at -9). Before that, he was inside the top ten in 2014 and 2013 here as well. In fact, his performances on these courses was one of the reasons the golf world was waiting so expectantly for his breakout that finally came down the stretch last year. He has the length to neutralize some of the difficulty the south course presents, and the accuracy and finesse to score when the opportunity presents itself. And perhaps most importantly, he seems to be picking up this year right where he left off – he hasn't played in almost a month, but last time we saw him it was while he was finishing T10 at Kapalua, closing with a round of 65 on Sunday that shot him up the leaderboard over some stiff competition.
Rickie Fowler ($11,600) – Fowler is #2 in the world All-Around rankings, and has been for a few weeks now. It's no surprise, either, as he has yet to have a single misstep in four qualifying appearances so far this season. He has been inside the top-25 every time and hasn't shot a single round over par. In his last two, he finished 3rd at the Hero World Challenge and came back in 2016 with a solo 5th at the Hyundai. His high round in those two appearances was 69, and he managed to card 52 holes under par (including one eagle) vs. only 11 holes over par (only one DBB). Averaging over 100 DK FP isn't easy, even if it is a small sample size and he is the kind of player that only has to worry about himself. If he is on his game, he doesn't have to root for other players to falter, because he can beat them straight up on his own merits.
Brandt Snedeker ($10,700) – Snedeker isn't always someone you immediately consider as an elite option, but this week, he should be. The fact is, he probably will be, so the one downside here could be a high ownership percentage. He won here in 2012, and has finished inside the top-3 here four different times. He didn't play last weekend, but before that he finished with a solo third at the Hyundai Championship and a solo second at the Sony Open. He shot only one round over 67 in those two tournaments, draining 44 birdies and an eagle against only 5 bogeys (and no holes worse than that). That sounds like consistent with upside, which is enough for him to serve as an anchor for you in any type of contest.
Phil Mickelson ($10,500) – At a slightly cheaper price point than the very top guys on the board this weekend, sticking Lefty in your lineup is taking a shot at the title. I don't know if I would trust him if I were setting a single lineup in a 50/50, but he's got as much experience as anyone on these courses: this is, remarkably, his 27th appearance here. Most of that experience, anyway, has been the good kind for the three-time champ. He can't bring his A-game every week like he could a decade ago, but he is coming off a T3 last weekend that at least lets you know he can still swing the clubs and could indicate the beginning of a solid run leading up to the one he really cares about coming up in March.
Mid-Priced
Charles Howell III ($9,400) – He has been in the top twenty six times in seven starts this season, with over 80 DK FP in all six of those. This is his 14th appearance at Torrey Pines, and he is 13-for-13 so far in terms of made cuts. He's never won, and he might not this year either, but he has proven he can navigate Torrey South and score on Torrey North, and if he cracks the top-15 for you this weekend, he's proven himself worth the investment. I think of him as a better option in a cash game this weekend.
Gary Woodland ($8,700) – This is a guy who topped out at 24th in the World Golf Ranking last year, but then didn't win anything in the second half of the season. But when he was on his game early on, he was competing with the very best of the best, and doing it admirably. He played two weeks ago at the Sony Open and shot four rounds under 70 for a -12 final, good for T13. I'd be happy with T13 for this price, but the more important takeaway was that we appeared to be watching the guy from early last season, not the guy who stumbled down the stretch.
Jamie Lovemark ($8,300) – I recommended him last week, and he paid dividends with a T6 worth 127 DK FP at $7,200. The way he is playing, $8,300 is still a good value: top 10 finishes in each of his last three starts count for something. And if you read my PGA Insights for this week, you can see there is some obvious value in a guy who jumped 40 spots in the world All-Around ranking from last week to this – he is swinging the clubs well and draining birdie putts, exactly what you need for a good performance on the leader board and your fantasy squad.
Shane Lowry ($8,000) – The last time we saw him on the course was for the Eurasia Cup, where the Europeans easily handled the Asian representatives. Now, he is looking to return to the PGA Tour at the site of one of his better performances last year, a T7 after shooting 74 on Thursday. The rest of the weekend was obviously pretty impressive in order to get him to his final -7, just two strokes behind the leaders.
Low-Priced
Zac Blair ($7,400) – Last year was his first trip here, and he finished T11. He didn't have a single round over par on either course, and if he can manage that again, there is no reason to think he won't finish equally as high this year. Not screwing up the south course is a big part of success here, and he nailed it. And when you consider he is coming into this one playing much better golf than he was this time last year (3rd at Waialae a couple of weeks ago), he becomes relatively easy to trust for the price, in any game format.
Matt Jones ($7,400) – The young Australian has finished inside the top-40 in each of his last three PGA events (including last weekend), but almost more importantly for fantasy purposes, he has holed 18 or more birdies in each of those appearances as well. That has led to him finishing with over 80 DK FP in each of the three. He'll need to stay out of trouble on the south course, but his ability to make up ground on the easier track could lead to a nice fantasy performance if he makes it through the whole weekend.
Scott Stallings ($7,200) -The winner here two years ago, and co-runner up last year, Stallings missed the cut at the Sony Open and withdrew last weekend with an illness, so he'll be looking to get his year back on track this weekend. How players handle Torrey South (by far the tougher of the two) is going to go a long way to determining how they end up on the leaderboard, and Stallings has played it well in the past averaging more than a stroke under par for his last six turns around the course.
Bud Cauley ($6,800) – The 26-year old Florida native might seem young, but has been through a lot in his career. After undergoing shoulder surgery in 2014, he didn't play at all in the 14-15 year, and has only been back in action for a handful of events. The former #1 ranked amateur in the country, the phenom had one of the best amateur careers you could hope for this side of Tiger, and now has a dozen or so starts left to re-gain his Tour card (that he earned making the cut in his first US Open back in 2011). He has the potential to play with anyone in the field if his game is right, making him an interesting choice, especially in a bigger GPP format.