You have got to love the name, right? This here is a great way for the PGA to return from a short hiatus and try to garner at least a little attention away from the NFL and NBA. How, you ask? Well, they call their tournament the Hero Challenge, that's how.
And then they live up to the name. This tourney is hosted by Tiger Woods at Isleworth Golf & Country Club in Florida, and features a field of only EIGHTEEN. Eighteen of the best golfers in the world converge to compete for a $3.5 Million purse, and to give you one of the most interesting daily fantasy golf lineups you'll ever see. It's a shame we don't see Rory or Sergio competing in this one, but the field is a who's who of great fantasy golf options, from top to bottom, even without him. You're not often going to see Keegan Bradley for $5,300, or Steve Stricker for only $4,900, so have fun.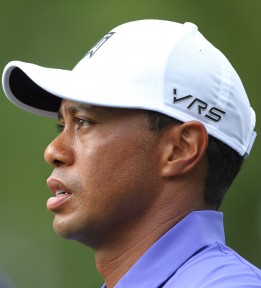 Tiger Woods ($6,900) – It's his tournament, and his return to professional golf for the first time in three months, so you are sort of obliged to talk about him. And for $6,900, you might actually want to use him. If you do, it's nothing but a gut feel for a guy currently ranked 24th in the world who hasn't shown us a single thing in 2014, but doesn't a Hero Challenge just sound like something he'd want to win?
Rickie Fowler ($8,600) – He seems to love showing up against great fields, and this would certainly be an opportunity to demonstrate that trait once again. He finished third at the WGC event in early November, he finished the 2014 season strong, and he has a 4th and a 7th place finish at the Hero Challenge in his only two appearances (2011 and 2012).
Hideki Matsuyama ($6,600) – It'll be interesting to see if the short layoff affected his game, because prior to it, Matsuyama was playing solid golf. "Mistake-free" might not be enough to win it against this crew, but it should be enough to compete, and earn you fantasy points consistently for each day of the event.
Zach Johnson ($5,400) – He's cheap, and he's the defending champ. He has not been playing all that well recently, but we're all expecting him to turn it around sometime, and, like the rest of the bottom of this list, he clearly has the talent to compete with anyone.
Patrick Reed ($5,200) – He saves you $3,100 compared to a fellow young American, Jordan Spieth. And there is nothing wrong with playing Spieth – he's got the chops to win this thing. But strictly from a value proosition point of view, that $3,100 should be spent somewhere else, because Reed has been performing, and performing well.