The PGA tour returns to Texas again this week for the Valero Texas Open after another exciting week on tour. On a tough TPC San Antonio course that has been the feature of this event since 2010, you'll need to select your golfers very carefully. Below is a list of golfers I love, like and hate for guidance as you're building lineups for the Valero Texas Open.
Golfers I Love
Patrick Reed ($10,600) – When I look at the list of salaries this week, Patrick Reed stands out as a golfer with higher upside than all the golfers priced above him. Through 2016, his strokes gained putting is -.096 which is a big drop when compared to being +.405 through 2015. I don't expect this trend to continue throughout the remainder of the season, and if this is the week he manages to knock down some putts consistently he should be in a good spot to win this event. For this reason, Reed is the first golfer I love this week.
Billy Horschel ($9,400) – While on the surface Billy Horschel's price may seem high, but we need to keep in mind the pricing is all relative to the field, and this week is a much weaker field than most. He is projected very well in my model, and in his last 3 showings at this event he has finished 3rd place twice. With 9 straight made cuts on Tour, I think Horschel can be a cash game consideration this week as well as a GPP option.
"He also leads the field in Par 3 Birdie or Better percentage"
William McGirt ($8,200) – McGirt has not necessarily been a cut maker this year per se, but when he does make the cut he has only finished outside the top 20 once all year, which means he is a variable play but has the upside we are looking for in GPPs. He also leads the field in Par 3 Birdie or Better percentage which should be useful on a course with several very long and difficult par 3s.
Kyle Reifers ($7,500) – Despite coming off a missed cut last week, Reifers is having a solid season when compared to many of the other golfers in the $7k price range this week. Despite his limited course history, he does have an 11th place finish here last year and is ranked 7th in total birdies through 2016, both of which point to him doing well this week.
Jason Gore ($6,000) – If you are willing to overlook a rocky course history at Valero, Jason Gore could make for a really nice GPP play. I don't love the fact that he is clearly going through a stretch of poor play, but his ownership will be very low, and on paper, he makes for a decent play based on his exception approach accuracy stats. For these reasons, he finds his way into my love section.
---
Golfers I Like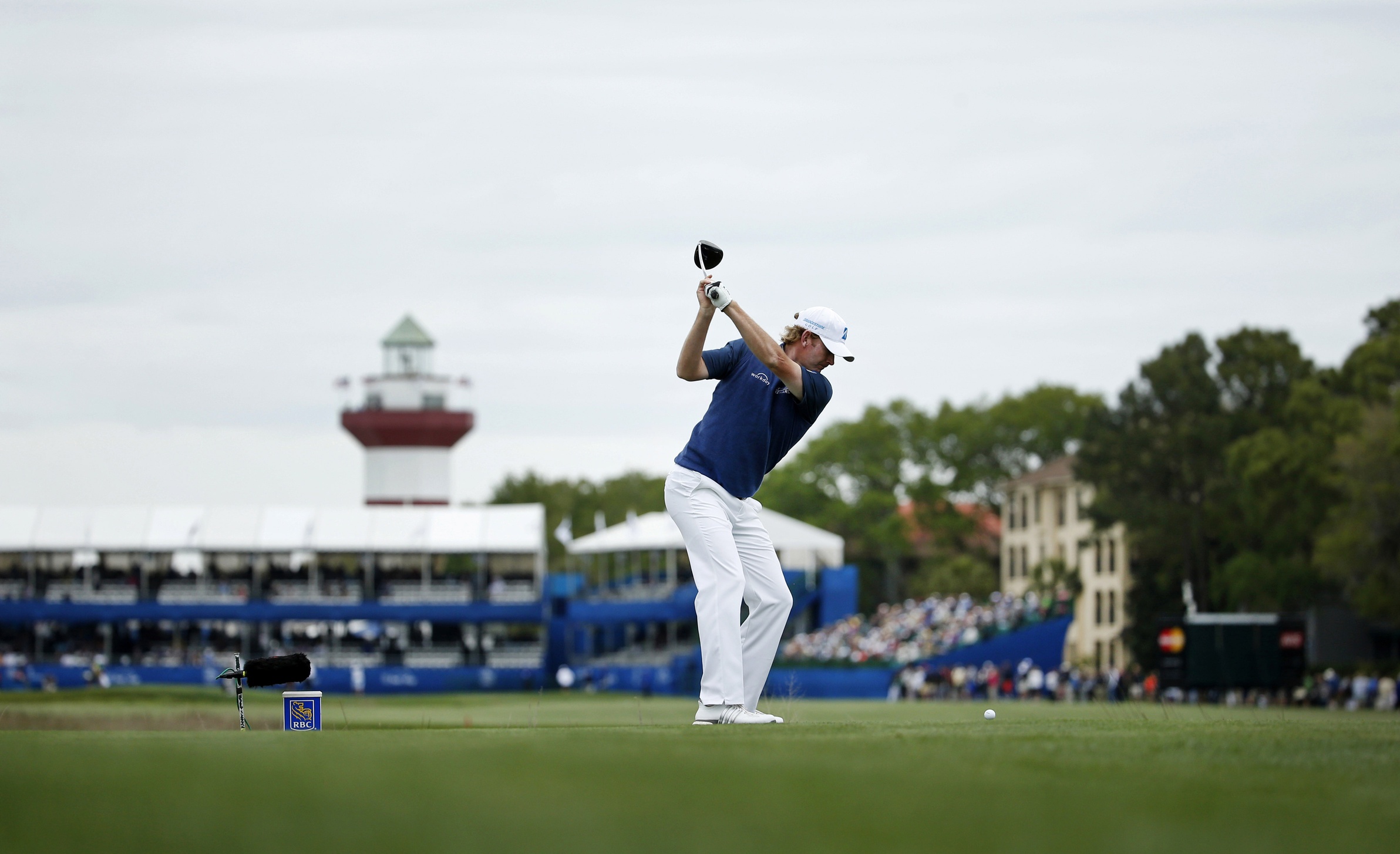 Brandt Snedeker ($10,300) – While I don't have any specific stats that tell a story for Brandt Snedeker at this course, he is coming off his first missed cut in 10 events, and, as such, I expect him to be under owned. It's very common for fantasy players to overreact to resent results with something called Recency Bias, but lest we forget that Brandt Snedeker is currently 16th in the Official World Golf Rankings and wining potential in a field like this.
Charley Hoffman ($9,600) – Charley Hoffman hasn't missed a cut at this course and has never finished worse than 13th here, and paired with his 9 straight made cuts, he is a serious consideration this week in all formats. My only concern is his round 4 scoring average of 74.75 compared to only 69.9 last year and whether or not that stat continues to keep him out of contention on Sundays.
Ryan Palmer ($8,500) – Ryan Palmer surprisingly has not missed a cut since the opening week of the 2016 season at the Frys.com Open. For perspective, the Fry's.com open occurred October 18th of last year. His results at this event are trending upward with a 6th place finish last year which has me jumping on him. My only concern here is that he should be a really popular play as is typically the case for Palmer.
Colt Knost ($7,200) – Here is another guy whose course history will need to be overlooked to have any level of confidence in rostering him. As such, I don't advise considering him in cash games, but for GPPs he is a player who has had fairly decent recent form, and on paper, statistically looks like a really good fit for this course. Don't expect him to be highly owned, so if he does perform as his stats may suggest, it will be a profitable situation to include him in your lineups.
J.J. Henry ($5,700) – You're going to find this hard to believe, but J.J. Henry is the top ranked golfer in my statistical model, which takes into account over 200 statistical categories each week. He is a fairly conservative golfer with an average shot distance of only 246.4 yards which should reward him nicely on a course that is punishing to those who take risks and miss. On top of his approach to the game, J.J. Henry leads the field in average distance of 1-putts at 9.42 feet which translates very directly to DraftKings scoring.
---
Golfers I Hate
J.B. Holmes ($10,100) – I loved J.B. Holmes and rostered an awful lot of him during the Masters; however, this course is not one that fits the mold of his game. J.B. Holmes is extremely long off the tee; however, his accuracy suffers greatly as a result. Despite his really solid recent form, I think this is a good week to look elsewhere at this price range, because if Holmes finds trouble on this course it will be hard for him to come back from the damage. This is why I hate him this week.
Luke Donald ($9,500) – Luke Donald was talked about a lot last week at the RBC Heritage with his absolutely impeccable course history. However, at this course, he has no history. With his 2nd place finish and being in the media a lot last week I expect his ownership to see a big bump, and, as such, it seems like a good spot to consider fading Donald.
"…it seems like a good spot to consider fading Donald"
Jason Kokrak ($9,300) – Birdie or better percentage inside 125 yards is one of the key stats I'm looking at this week, and, unfortunately, Jason Kokrak is nearly dead last in the field with only a 10.2% conversion rate as compared to Matt Kuchar who leads the field converting birdies inside this yardage range nearly 33% of the time. A stat this prominently poor on a golfer ranked over $9k is enough to keep me entirely off of him.
Kevin Streelman ($8,000) – Streelman is going to be considered this week because of his 13th and 15th place finishes in back-to-back years in 2011 and 2012. However, Streelman is not the same golfer more recently having missed 3 cuts in his last 4 events. Until I see something performance-wise from Streelman, I'm going to continue to fade him.
Troy Merritt ($7,200) – Merritt comes in with a projection of only 28 Draftkings points in my statistical model, which means there is a good chance he misses the cut. His 166th ranked Strokes Gained Tee to Green metric only further paints a picture of a golfer who I'm not interesting in taking a shot on.
Do you have questions about golfers who aren't in this article? Get more weekly analysis and answers to any of your questions by following me on Twitter @BradMessersmith