Salaries for this weekend's Daytona 500 have been released and it's time to take an early look at five things that jumped off the page as we head towards a huge week at the track.
$400K in Prizes, $100K to First. Start Your Engines!
DRAFT NOW
---
1) Dale Jr.'s Price Tag
There isn't a secret formula to Junior's plate track success. Wrecks happened in the back, so Junior runs upfront. Last year at Talladega and Daytona, Earnhardt Jr.'s average running position was 4th. He deserves the highest price tag ($10,300) but he could have been even higher. With the way the Daytona 500 usually plays out, several drivers from the $5000 price range score in the top 10. Fitting the 88 into lineups with other plate veterans is not that difficult. From a selfish perspective, I want Earnhardt, Jr. to be above $12,000 so everyone doesn't take him.
---
2) Studs on the Cheap
This is the cheapest Harvick ($9,800), Logano ($9,600) and pretty much every other elite driver will be all season. It's not a mistake. You can build a daily fantasy NASCAR all-star team this week. If you decide to go that route, proceed with caution. It's Daytona and there are big, bad wrecks that even the all-stars cannot avoid. That hardest part of Daytona is passing on the big names and forcing yourself to roster lesser drivers with place differential upside. It's like a vending machine spitting out free candy bars – it's borderline theft and all that candy isn't good for you, stay way.
---
3) Value From the Back
At every other track, the drivers under $6,000 are punts. The only reason to roster the punts is to save money to stack your roster with 100 point performers. At Daytona, it's the complete opposite. These drivers will start from the back and will finish with a top 10 daily fantasy NASCAR score, if they survive. Who will survive? Past restrictor plate race data reveals that some drivers have a knack for survival. To name a few: Ricky Stenhouse Jr ($7,100)., Casey Mears ($6,500), Austin Dillon ($7,600), Clint Bowyer ($7,600), David Ragan ($5,900), and Michael Waltrip ($6,300).
---
4) Pile Up In The Middle
There are a lot of quality drivers to choose from around the middle tier of $7,900 to $9,000. These are veteran plate track drivers that have experienced success at Daytona. Qualifying position will determine which mid range drivers are safe and which have high ceilings. Dale Jr. and the value plays will get a lot of attention this week, but the mid range drivers will be the difference between winning and losing. Do you play it safe with mid range drivers starting in the front or shoot the moon with mid range drivers in the back?
---
5) The Sprint Unlimited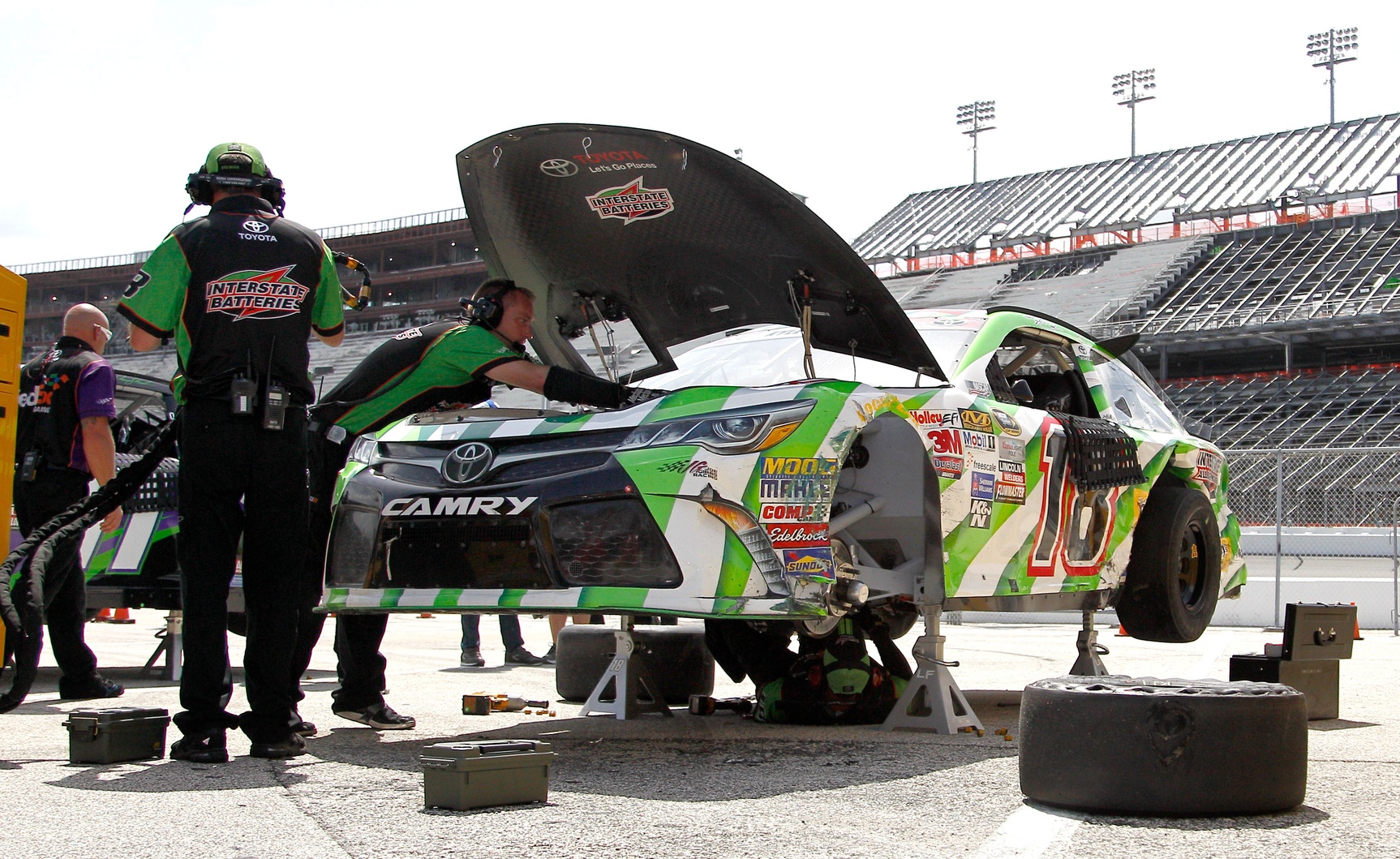 Saturday night's race seems to have had little impact on the Daytona 500 salaries. The Unlimited is a different monster than the Daytona 500. The drivers are much more aggressive because it's a shortened exhibition race and there are only 25 drivers. However, these differences do not outweigh the one similarity between the Sprint Unlimited and the Daytona 500 – they're both plate races. Except for minor salary bumps, The Sprint Unlimited price adjustment from last week carried over into the 500.