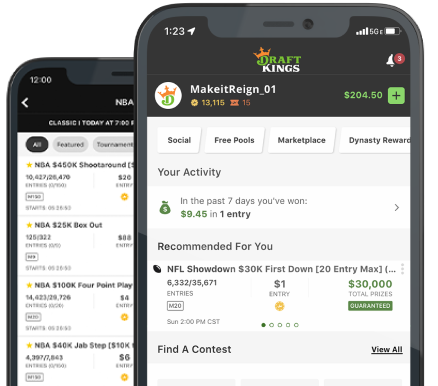 PLAY FREE FOR YOUR SHARE OF OVER A MILLION IN PRIZES WITH FIRST DEPOSIT
Get a free $3 ticket with a deposit of $5 or more.*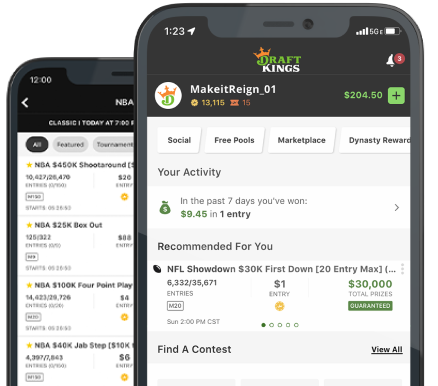 PLAY FREE FOR YOUR SHARE OF OVER A MILLION IN PRIZES WITH FIRST DEPOSIT
Get a free $3 ticket with a deposit of $5 or more.*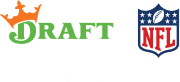 As the Official Daily Fantasy Partner of the NFL, DraftKings is the best place for all of your fantasy football action.
How is daily fantasy better on DraftKings?
Draft a new lineup whenever you want.
Pick from your favorite stars each week.
Play in a public contest and against friends in a private league.
Quickly enter a contest any time before the lineup lock.
Win cash prizes weekly — paid out as soon as the contest ends.
See why over 5 million people have played.
Love my DraftKings. This week alone I've won $5,000. Great site, I'd give it 10 stars if I could.
Won big, got paid, good service, fun events. Looking forward to a lot more time together.
I absolutely love having a chance to win big without actually paying out of pocket.