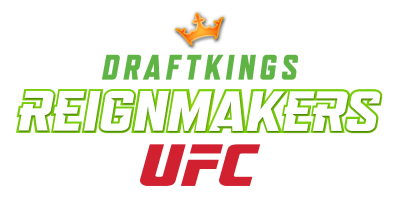 Reignmakers UFC 2022-2023 Roadmap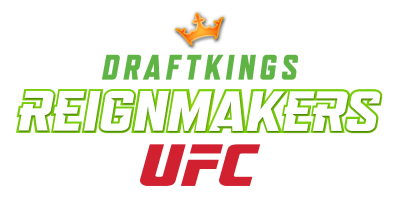 Reignmakers UFC 2022-2023 Roadmap
All the training, sweat, and tears…it comes down to this! We know the Reignmakers community is hungry for more action. Now, as we head toward the end of 2022, we're thrilled to share the latest in our newest Reignmakers sport: UFC. Get closer to the Octagon with us and get ready for the fight! Below you'll find some major updates on what to expect from the gameplay experiences from now until 2023. Plus, for those of you who have already gotten into Reignmakers UFC through our Heatwave drops this summer, check out the rewards we've got in store for you!

Introducing the UFC Octagon Pass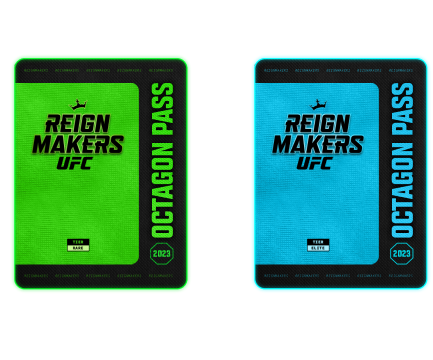 For our UFC Heatwave holders, we want to say thank you by airdropping the very first UFC Octagon Pass later this year. For members of the Reignmakers Football community that are familiar with the 2022 Field Pass, the Octagon Pass will unlock similar utility, but specific to Reignmakers UFC. You'll get early access to all 2023 packs, bonus airdrops throughout the year, and more!
UFC 281 & UFC 282 Heatwave Whitelist
We're also excited to launch the first Reignmakers UFC contests for both UFC 281 (Saturday, November 12th) and UFC 282 (Saturday, December 10th). And for all Heatwave holders, we'll be opening up a purchasing whitelist for Event Packs for both PPV fights. That means  Heatwave holders will have exclusive, early access to event packs before the rest of the public!
All remaining inventory will be posted for the public at the designated drop time. For additional details, see here.
'Weigh-In' Contests & Prizes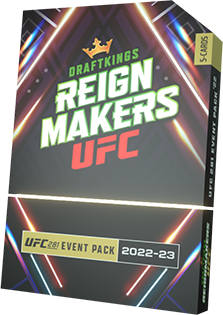 The Reignmakers UFC contests for UFC 281 and UFC 282 will each feature $100,000 in total prizes! All contests will be at the CORE or RARE level, and both scoring & roster construction will work the same way as DraftKings Daily Fantasy UFC.
'Weigh-In' Packs & Fighter Cards
Before you can enter contests, you'll need to start building your collection of UFC Fighter Cards. Ahead of both UFC 281 and UFC 282, Event Packs will be dropped containing 5 fighter cards from all 28 participating fighters. For the public, UFC 281 Event Packs will drop on Saturday, November 5th, and UFC 282 Event Packs will drop on Saturday, December 3rd, each following the Heatwave-only early access period.
Any player card collected in either Event Pack will be playable all through 2023.

UFC Octagon Passes Airdropped
To get ready for the first fights of the year, Octagon Passes for all Heatwave Holders will be airdropped based on a snapshot following UFC 282, ahead of the Genesis Drop. We'll have more details on the exact timing in the next few weeks, but expect big things in 2023.
Franchise Score
We've seen the Reignmakers community take home huge prizes from Reignmakers Football Franchise Score, and we'll be bringing the same kind of rewards to our UFC collectors in 2023! Every Reignmakers UFC card that you collect will earn you points on the Franchise Score Leaderboard. The more points you earn, the bigger the prizes you'll win from regular snapshots.
2023 Contests & Prizes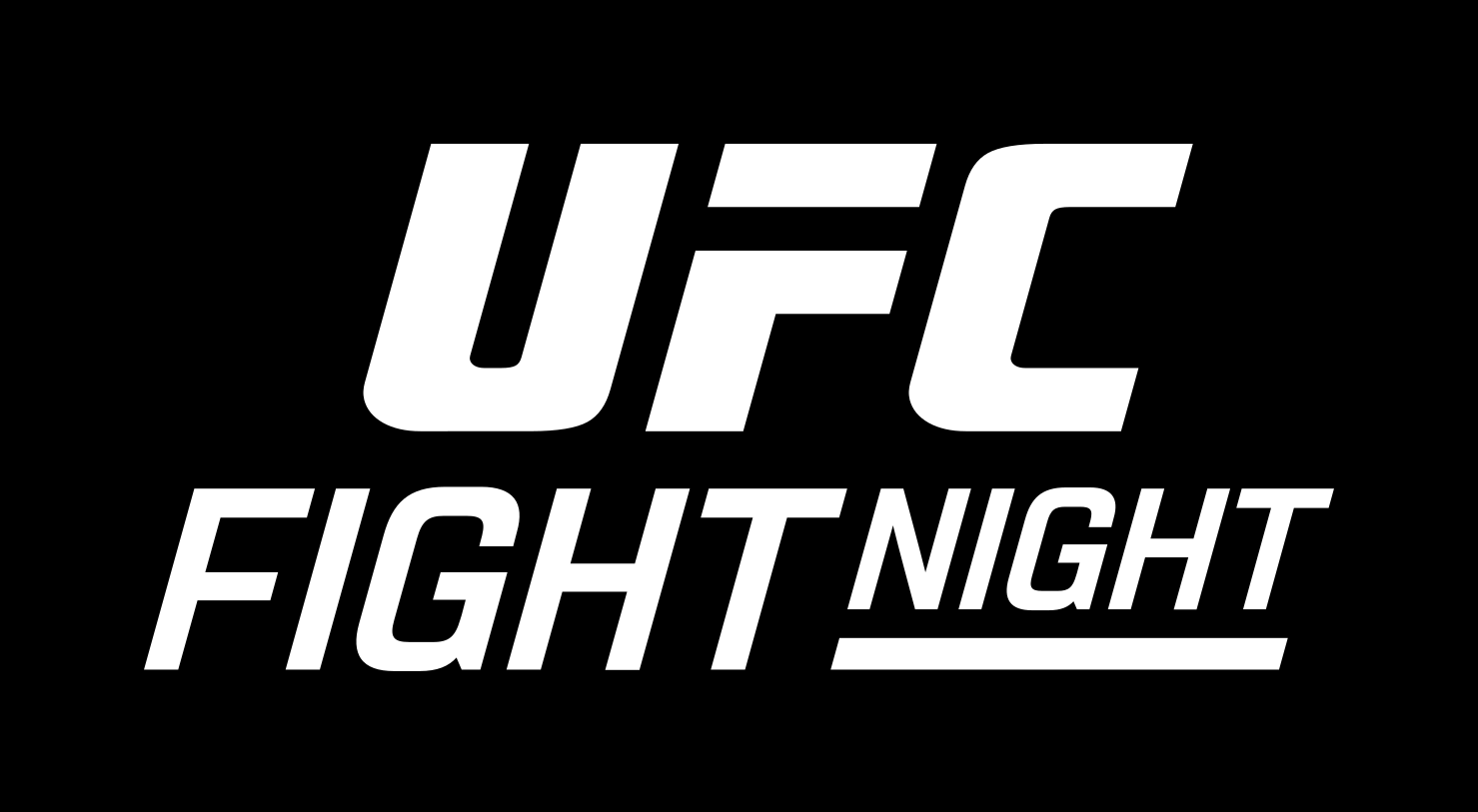 The 2023 UFC event schedule kicks off with a UFC Fight Night on January 14th. And that's when we'll be launching our very first Reignmakers UFC contests! We'll have a full slate of contests starting on 1/14 and continuing with most major PPV's and UFC Fight Nights throughout the year.

Roster construction and scoring will continue to mirror DraftKings Daily Fantasy UFC, and we'll have more details on prizing ahead of the new year, including the breakdown of prizes between contest and non-contest prizing.
Genesis Drop
Our first premium drop of the year, Genesis, will drop early in 2023. Genesis packs will get you access to cards of the top fighters in UFC, and those cards will be playable in all contests throughout 2023. We'll be sending out "Save the Dates'' for a community event to reveal more details, and can't wait for you to check out the designs! Stay tuned on Discord for more.
Event Packs
While Genesis can get you the top fighters in UFC, your roster will need some depth to build your lineup every week. Ahead of each UFC Fight Night or PPV, we'll also be dropping UFC Event Packs, containing only fighters who will be competing in that event. While we're still working out pricing details, we're making sure these will be accessible on a weekly basis.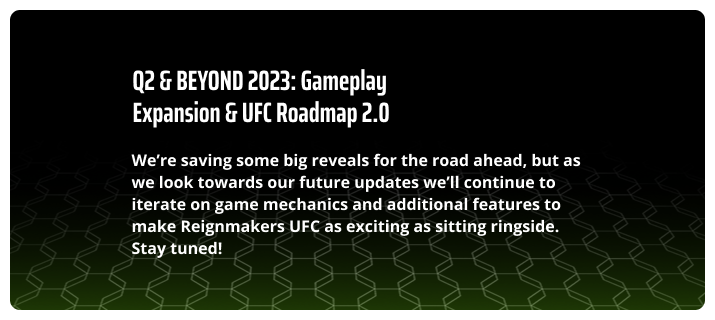 Additional Product Improvements:
We'll be exploring enhancement to gameplay including contest structure and format updates, fighter card trade-in functionality, Reignmakers PFP features and more.