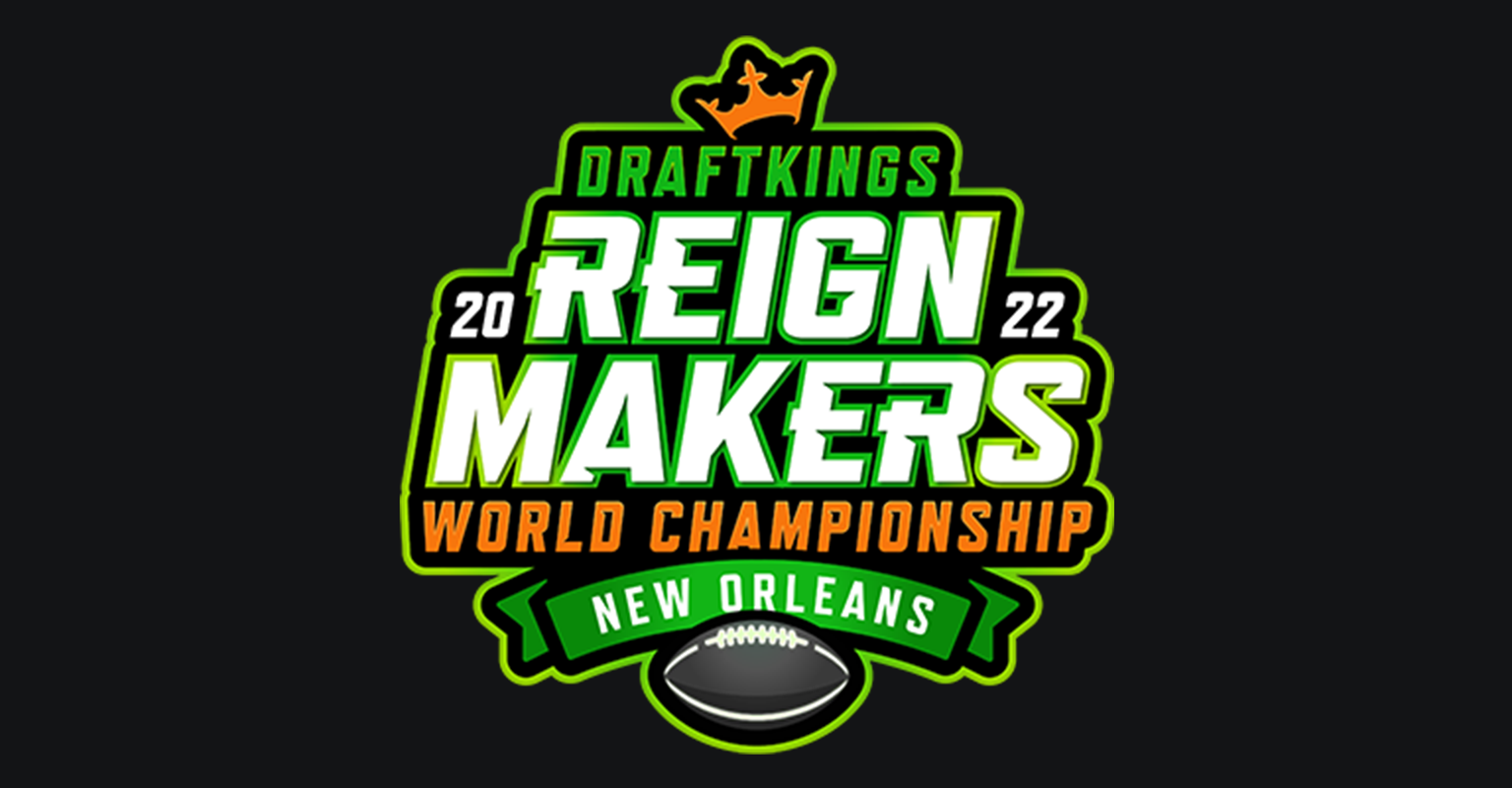 Over $1M in Cash, Experiences and Other Prizes Every Week
Every Week of the NFL Season, Reignmakers Football's contests will award over $1 Million in cash, experiences, and other non-Player Card NFT prizes. You choose what you want to compete for each week! No fee required, just Player Card NFT ownership.
While most of the "over $1M in weekly prizes" will be in the form of cash, you will have the choice to compete for a variety of other prizes, including unforgettable live experiences, swag, or rewards for use across the DraftKings platform.
Win: Cash Prize Distribution
Note: These are example breakdowns and real prize numbers could be +/- 10%
Win: Thousands of FREE Player Card Prize Packs
To have the BEST Reignmakers Football franchise, you need to build and upgrade your collection. Winning Prize Packs or Player Card NFTs from Reignmakers Football no-fee contests gives you a way to build and improve your collection for FREE.
In 2022 Reignmakers Football, you will see the following prizes up for grabs in no-fee contests:
Prize Packs, which exist at the CORE, RARE, ELITE, LEGENDARY, and REIGNMAKER tier. These packs will contain 1 random card from the Prize Set at that specified tier, and in some cases, a specific position as well.
Prize Player Card NFTs will be offered and give you a chance to win an exact Player Card NFT. For example, a contest can award a 2022 LEGENDARY tier Stefon Diggs.
At the lower tiers of competition, such as CORE and RARE, a bigger focus of prizing will be on winning Prize Packs to help you "climb the ladder" into higher tiers, such as RARE or ELITE.
At the higher tiers of competition, such as LEGENDARY and REIGNMAKER, a bigger focus of prizing will be on cash, World Championship entries, and top-end experiences. Prize Packs and Player Card NFT Prizes won at higher levels of competition will also be higher-tiered.
By the end of the regular season, all 2022 Prize Packs will have been awarded. During the playoffs, no additional 2022 Player Card NFTs will be awarded as contest prizes. In general, Prize Pack NFTs are most helpful if you win early!
WIN: $1 Million Reignmakers Championship
You think you have what it takes to be the GOAT of Reignmakers Football? 50 qualifying spots will be awarded to our first-ever LIVE Championship event, taking place on December 19th, 2022 in New Orleans, LA. In addition to winning the weekend trip package to New Orleans, our qualifiers will compete in the ultimate Reignmakers Football challenge for their share of $1 Million in cash prizes.
In this true test of greatness, Qualifiers will complete 5 different Reignmakers Football lineups for the Week 15 Classic set using their Player Card NFT collection – one at each of the CORE, RARE, ELITE, LEGENDARY, and REIGNMAKER contest tiers. The best cumulative score will win 2022's Reignmakers Football World Championship and walk away with $250,000 cash, the coveted 2022 Reignmakers Football Title Belt, and gain entry to the exclusive DraftKings Tournament of Champions semi-final event.

We have 50 spots up for grabs to compete in the Reignmakers Football World Championship. You can qualify in one of several ways:
5 qualifiers from the Week 1 Field Pass Holders Enhanced Prized contests (1 winner from each tier.)
30 qualifiers from Weeks 2-11 Classic Set contests at ELITE, LEGENDARY, and REIGNMAKER tiers.
5 qualifiers from Week 12 Last Chance contests (1 winner from each tier.)
10 Qualifiers from the top 10 Franchise Scores on the leaderboard through the end of Week 12
Win: Franchise Score Leaderboard
The Franchise Score, in short, is a measure of the greatness of your franchise of Player Card NFTs. The 2022 Reignmakers Football Franchise Score Leaderboard and additional details concerning it will be launched ahead of the 2022 season Update to come will include the full scoring system. General highlights below:
Your Franchise Score and your position on the leaderboard will make you eligible for various rewards throughout the season.
You will earn base franchise score points for every Player Card NFT that you are holding in Reignmakers Football. More points will be awarded for higher rarity tier Player Card NFTs. Certain sets will carry more Franchise Score points than others.

As a Field Pass Utility, you can boost your Franchise Score for the 2022 season by up to 5% by holding a 2022 Field Pass! The boost will be based on the highest rarity Field Pass that you own.
Core: 1% boost, Rare, 2% boost, Elite: 3% boost, Legendary: 4% boost, and Reignmaker: 5% boost.

At various times during the season, there will be snapshots of the Franchise Score to determine who is eligible to receive bonus reward prizing, including private contest access, swag, experiences, and cash.
The Top 10 Franchise scores as of November 30th, 2022 will be awarded Qualifier Entries into the $1,000,000 Reignmaker Football World Championship in New Orleans, to compete for a share of the $1,000,000 in cash – including $250,000 to first place.
Win: Achievements & Missions
Before the season, DraftKings will launch the 2022 Reignmakers Football Achievements. If you have ever used DraftKings' DFS Achievements before, this will be familiar to you! Several of our most popular achievement paths will be available for rewards this season, such as Ironman, TD Hunt, and more.
The Reignmakers Football Achievements will go live later in the month of August, within the same platform as our Daily Fantasy Sports Achievements. For a preview, you can see more (here).
Missions for Reignmakers Football are expected to come later in the 2022 season. Missions provide additional bonus rewards to players for completing a variety of specific Reignmakers Football tasks.
Win: Crowns Accrual & Loyalty
You will earn Crowns for everything you purchase from the Reignmakers Football collection in the DraftKings Marketplace. The more Crowns you earn, the more you can purchase in the Dynasty Rewards Store and the higher your Loyalty Status can become on DraftKings.
Don't forget, 2022 Field Pass Holders receive a Crowns accrual boost based on the maximum tier of Field Pass that you hold!
Core: 10% boost, Rare, 25% boost, Elite: 50% boost, Legendary: 75% boost, and Reignmaker: 100% boost.