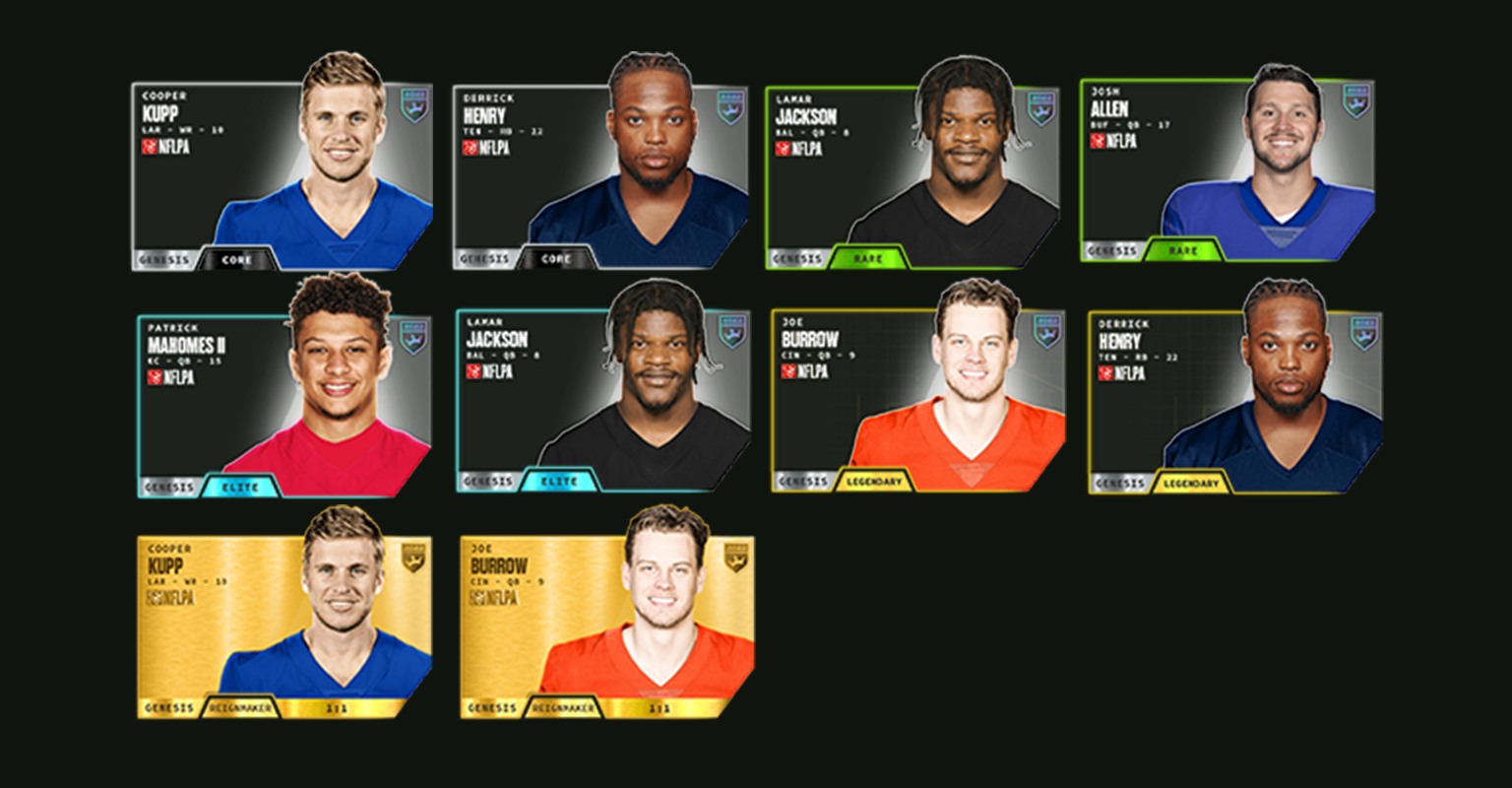 Start Your Franchise
Start your Franchise with the FREE Full Roster Starter Pack
At the heart of Reignmakers Football are the 2022 Reignmaker Football Player Card NFTs, officially licensed by the NFLPA. These Cards are what allow you to enter contests throughout the season and compete for millions in prizes, rewards, and win scarce Player Card NFTs. Once you own a Player Card NFT, it is yours to do with as you wish. You're the GM. Collect them to build the best collection, list Cards for sale to other players to curate your roster. The choice is yours.
All of your Player Cards and Packs will show up in the "My Cards'' section of the Reignmakers Football Fantasy game in the DraftKings app. They also show up in your Portfolio in DraftKings Marketplace. The first step towards building your Franchise is getting some Player Cards to fill that portfolio!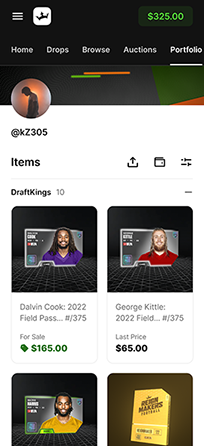 Start Your Collection with the FREE Full Roster Starter Pack. This FREE pack is for anyone to try Reignmakers Football. This pack contains 6 CORE cards including a QB, RB, WR, WR/TE, FLEX, and Def/K. This pack allows you to create a full roster and join a contest right away, although it contains no superstars and these free cards cannot be sold in the Marketplace! This Pack will be available following the Genesis Drop, prior to week 1.
.
SuperStars are an elite group of approximately 17 elite players. Players with this designation are so strong, only one may be used in any given contest lineup. Every great fantasy lineup needs an anchor, and the first SuperStar is perfect.
Pick up your 1st SuperStar Player Card for $9.99. Every fantasy team needs an anchor, so every Customer can start by buying a SuperStar pack containing their First-ever CORE SuperStar for $9.99. This pack is limited to one per Customer for the 2022 season.