Choosing a contest
The Lobby tab of the Reignmakers game will display all of the contests that are currently available to join with your Reignmakers cards. These contests are in an upcoming state - meaning they have not started yet and there is still time to enter.
Contest cells in the lobby will contain key information detailing the entry requirements, entrants, eligible game set, and the prize structure for a given contest. You can view additional contest details by tapping the icon in the top right corner of each contest cell and selecting contest details.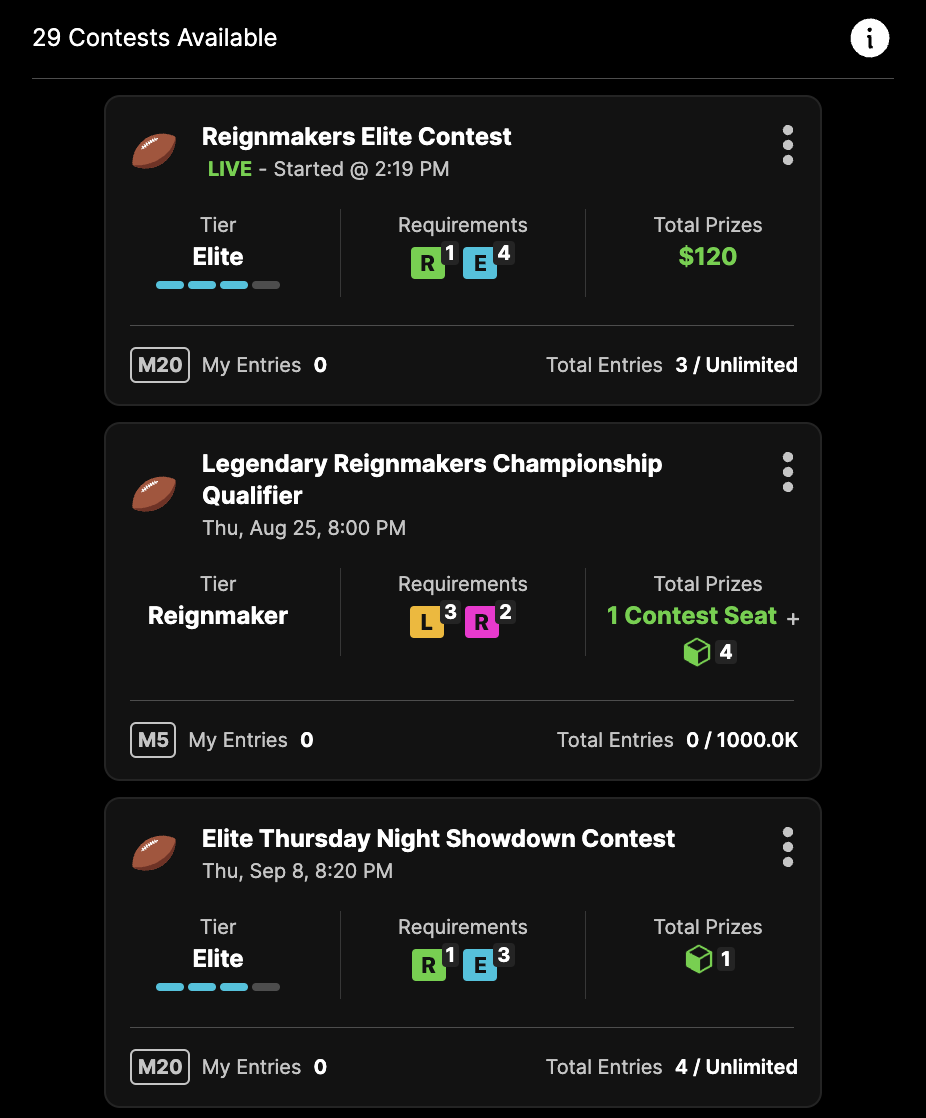 Drafting a Team
Every contest has two groups of criteria you must complete to join.
Positional requirements
Card property & rarity requirements
Once you've clicked into a contest, you'll be able to track your progress against any card requirements for the lineup you're drafting.
For example, if a contest requires you draft at least three elite tier cards then you'll see that requirement being tracked within the drawer at the bottom of the lineup screen as you fill out your roster. Once you've satisfied all of the entry requirements, you'll be able to submit your lineup into the contest.
Within each draftable position, you'll also see a summary of eligible cards in your portfolio separated out by rarity.


Drafting cards
To draft your lineup, you'll select a player at each listed position for the contest. Tapping a position will load all of the eligible cards from your Reignmakers portfolio that can be drafted in that position.
Once you've loaded a position, you'll be able to draft players you own eligible cards for. Eligible cards would include:
Cards matching the given positional requirement (QB, FLEX etc.)
Cards that meet any contest property requirements such as rarity requirements or superstar limits.
Cards not already drafted in another upcoming or live Reignmakers contest.
You can also search players within a position while drafting or toggle the page to only display players in your Reignmakers portfolio.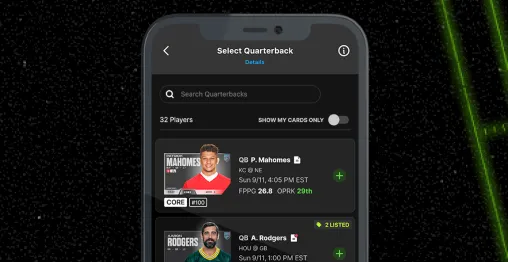 Since the players you draft are tied to the cards you own in your portfolio, it's possible you own multiple eligible card editions of a player or own no editions at all. If you own multiple eligible editions of a player for a given roster slot, you'll be able to select a specific card by tapping the player and selecting from the eligible card list. If you don't own any eligible editions of a player but you still want to draft them, you can purchase eligible cards directly from the draft screen.
Once you've filled out all of the positions in your lineup & have met the card property requirements for the contest, you'll be able to submit your entry and you're in!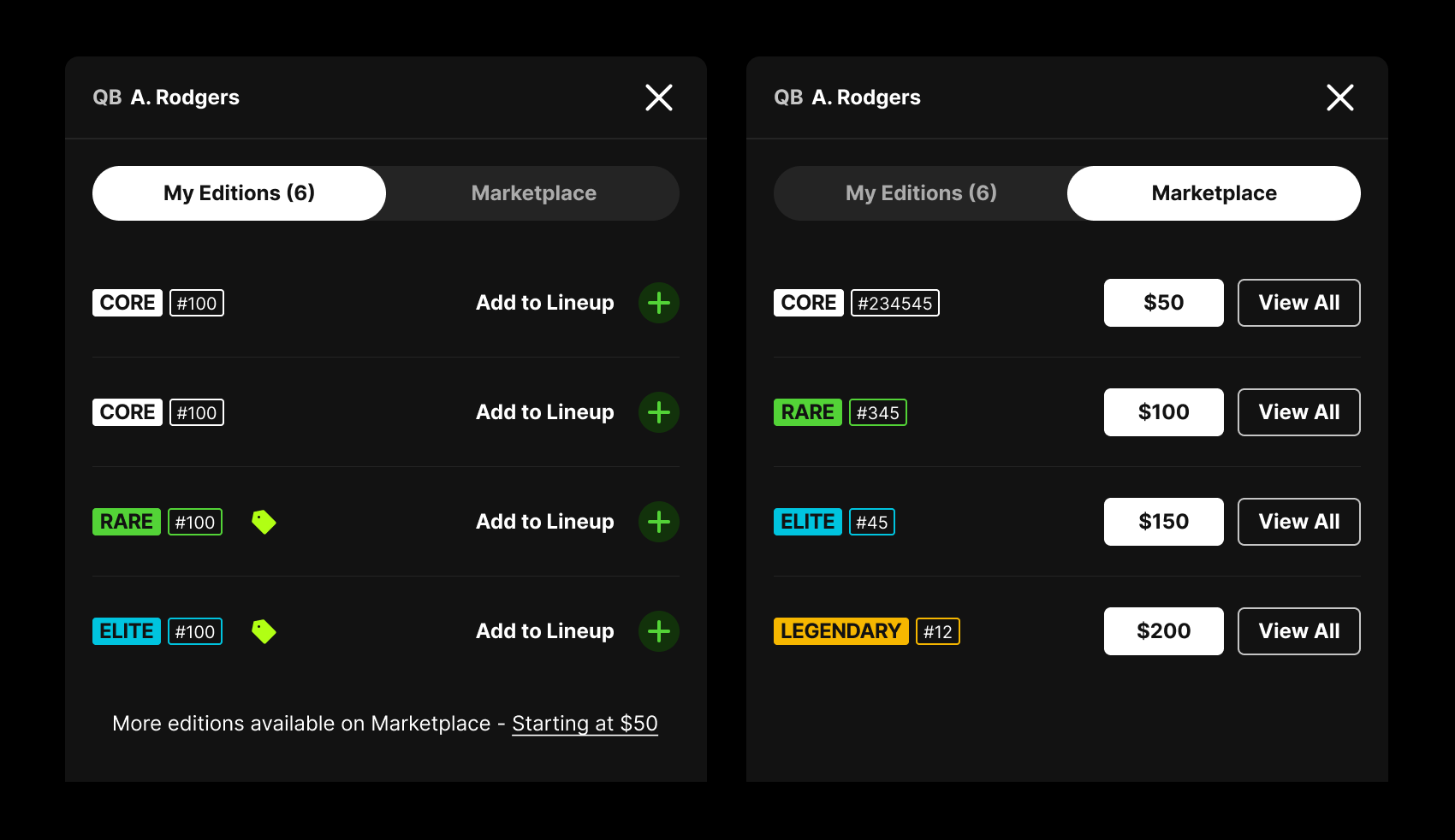 Upcoming Contests
When viewing contests you've joined that have not started yet, you'll be able to see your full lineup of cards.
Tapping the contest cell will take you to view your lineup. You can also tap the three dots icon in the top right corner of upcoming contest cells to:
Edit your lineup
View contest details
Withdraw your entry