BUILD: How To Do It
PACKS: Packs contain Player Card NFTs. The number of cards per pack can vary by pack type; some may have one, some may have several. Sometimes they'll all have the same rarity tier, other times their rarity levels will vary. Both packs and individual player cards can be bought during scheduled primary drops, auctions, or on the secondary market.
Pack owners can list their unopened packs for resale, but once a pack has been opened and the cards within have been revealed, only the individual cards can be listed for resale. Packs themselves are not eligible for gameplay; you must open your pack to reveal your cards. Only cards are used in the game.

PACK DETAILS: On the pack details page, you'll find a link to download a CSV file containing a "checklist" of all the athletes and rarities that could potentially be in the pack.

CARDS: Individual player card NFTs are the cards used to play the game. Each "Set" includes various Player Card NFTs that vary in rarity. These cards can be used in corresponding contests, pending eligibility.

PORTFOLIO: Both the cards and packs you own will show up in your Marketplace Portfolio and on your "My Cards" section of the game. You can see all details, attributes, and transaction history of individual cards and packs from the card/pack details page. From the details page you can also share, list for sale and delist your cards/packs.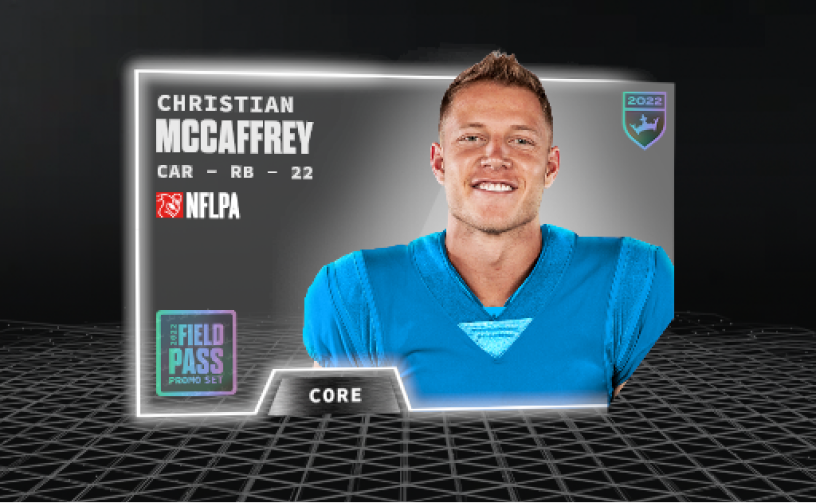 Opening Packs 
You can open any pack you buy, via a primary drop or secondary listing, by simply clicking "Open Pack" from the Pack Details page. From there you can choose to reveal each card individually, all at once, or skip the reveal completely.
Secondary Market 
Looking for a specific player? Hunt for Player Card NFTs, unopened packs, and more on the secondary market! Browse all player card listings from the Marketplace Browse tab, or hop over to the Reignmakers Football Collection page to find all active Reignmakers listings. You'll be able to search, filter, and sort the results to help you find the players you need. 

Search, Sort, Filter 
From the Reignmakers Football collection pages you'll be able to search by player name or team to find the player you want for any particular contest. You can also filter by rarity, set, attribute, etc. to browse a complete list of available cards. Unopened packs can also be listed and purchased via the secondary market. Filter the Reignmakers Collection page or Browse page by "type" to browse listings by packs vs. cards.