As DraftKings gets ready to welcome the Canadian Football League and contests to the site, it's time to get a little more familiar with the players you'll be picking for rosters.
That being said, in the spirit of Key & Peele's East/West Bowl videos, let's start with some of the CFL's best names – who just so happen to also be pretty good players:
The 5 Best Names In The

CFL
5. QB Bo Levi Mitchell, Calgary Stampeders
If Bo Levi Mitchell isn't the ideal name for a quarterback, then I don't know what is. Mitchell threw for 26 touchdowns and 4,551 yards last season for Calgary, securing a 96.8 QB rating.
---
4. WR Adarius Bowman, Edmonton Eskimos
Another ideal name for the wide receiver position, Bowman is among the top receivers in the CFL. He scored 7 touchdowns while compiling 1,304 receiving yards in 17 games for the high-powered Eskimos offense last season.
---
3. LB Bear Woods, Montreal Alouettes
Limited to just two games last season after a barrage of injuries, Woods is one of the elite linebackers in the CFL. The name is awesome, but the hair might be even better.
---
2. LT SirVincent Rogers, Ottawa Redblacks
The former University of Houston stand-out has resurrected his career up north in Ottawa. One of the league's premier left tackles, it's not Vincent… it's SIR Vincent, to you!
---
1. LB Solomon Elimimian, BC Lions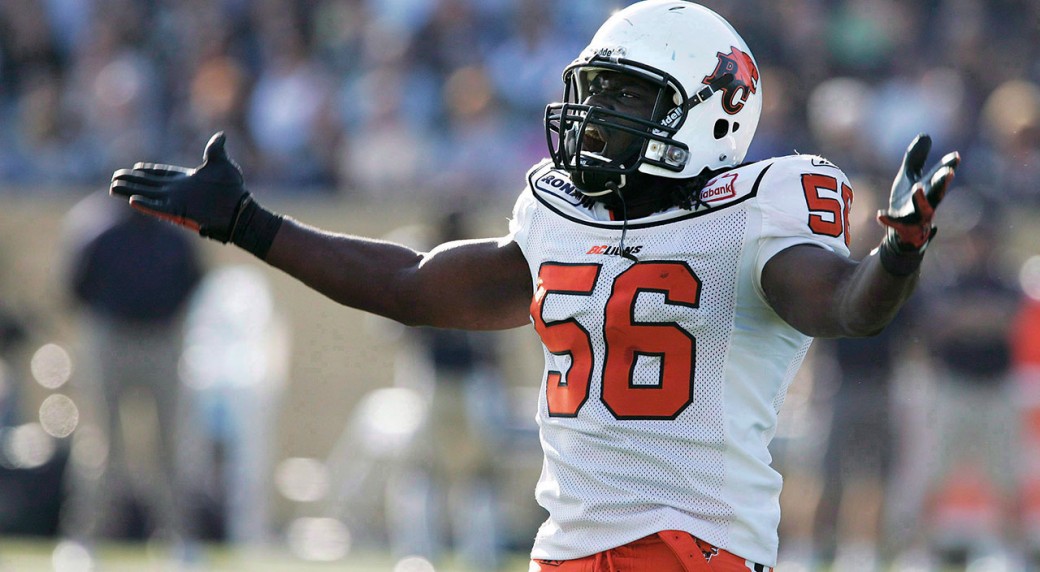 Gesundheit! That name's a mouth-full. Another premier linebacker with a season ravaged by injuries, Elimimian – say that 10 times fast – is looking reclaim his spot as the top linebacker in the CFL.