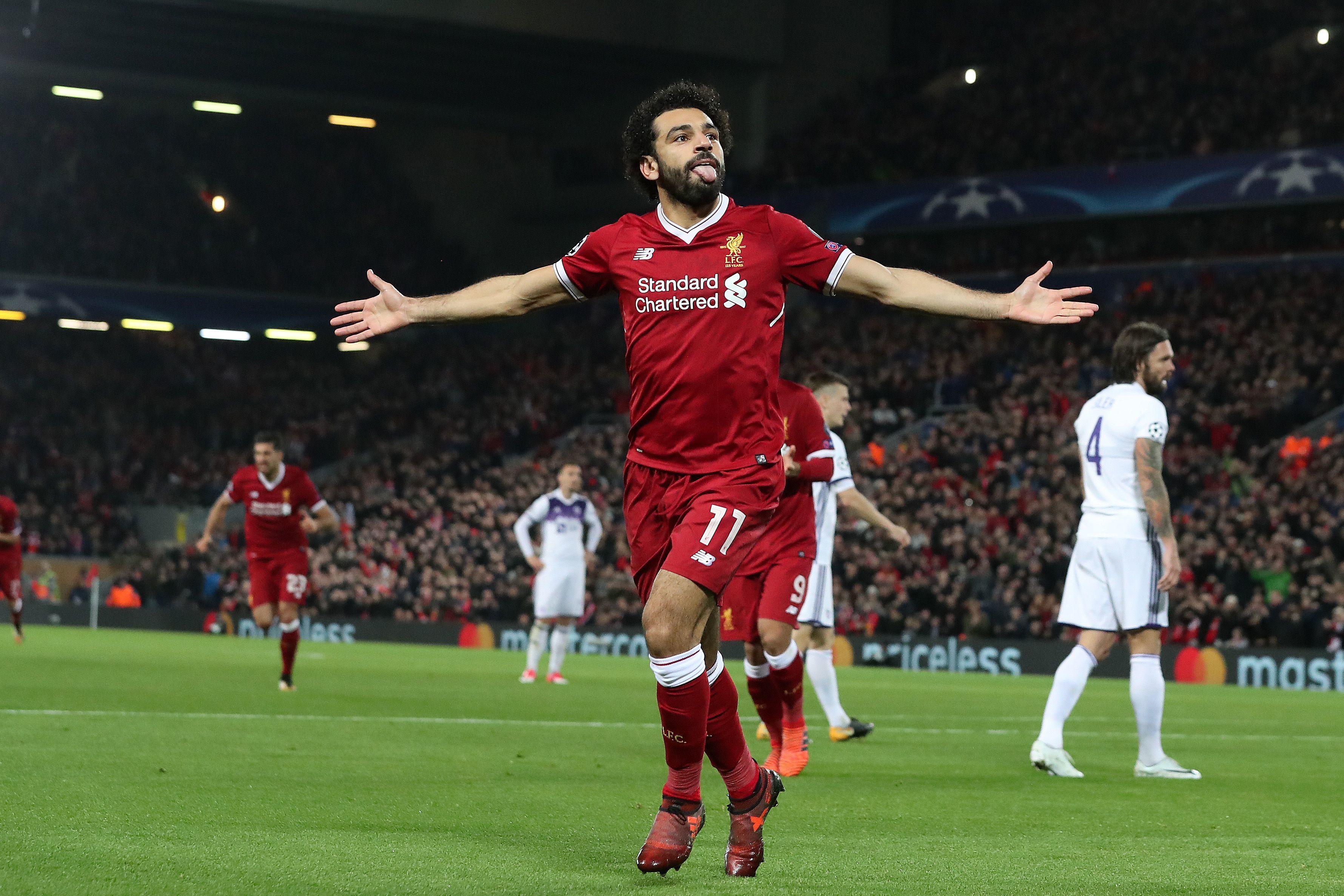 This Sunday in the United States, many will be celebrating Mother's Day. But in the United Kingdom, people will be celebrating for a much different reason. It's the final day of the Premier League, and only one of two teams will be lifting the trophy.
Over on the DraftKings Sportsbook, you can take part in the title race. Here's a look at how the odds have shifted throughout the entire season for the two contenders, Manchester City and Liverpool.
Premier League Title Odds Throughout the Season
– Season starts (8/10/18): Manchester City (-149), Liverpool (+400)
– Liverpool take a 4-point lead (12/24/18): Manchester City (-110), Liverpool (+110)
– Liverpool take a 7-point lead (12/27/18): Manchester City (+175), Liverpool (-139)
– Manchester City beat Liverpool 2-1 (1/5/19): Manchester City (+120), Liverpool (-125)
– Manchester City cut the lead to 3 points (2/5/19): Manchester City (-111), Liverpool (+110)
– Manchester City take a 1-point lead (3/3/19): Manchester City (-278), Liverpool (+225)
– Manchester City hold 1-point lead (4/15/19): Manchester City (-139), Liverpool (+110)
– Heading into second-to-last weekend (5/5/19): Manchester City (-455), Liverpool (+300)
– Heading into the final day (5/10/19): Manchester City (-1000), Liverpool (+600)
Note: All odds provided by DraftKings Sportsbook
---
If you've been keeping up with English football at all this year, you'll know this has been arguably the most exciting title races in the history of the Premier League. Neither Manchester City nor Liverpool has lost a match since January (Liverpool's last loss coming at the hands of City.) And since Liverpool drew 0-0 with rivals Everton in the Merseyside Derby on March 3rd, both clubs have won every league game they've played. That brings us to where we are now: heading into the final match day with a one-point difference in favor of Manchester City.
Let's have a look at the reigning champions: Manchester City. In the past decade, the Man United rivals have found a way (mostly by spending LOTS of money) to compete at the highest level of European football. While it has yet to win the Champions League, City are looking to secure their fourth Premier League title in eight seasons. All they have to do is win against fourth-to-last place club Brighton & Hove Albion on Sunday. Brighton have already punched their ticket to another year in the Prem, so they'll be playing without any pressure and ALL of the incentive to spoil City's season.
On the other hand, we have Liverpool. While they have won 18 titles in the top English league in their long history, the Reds have never actually won a Premier League title (starting in 1992.) All of the momentum is currently on Liverpool's side, after completing one of most improbable comebacks against Barcelona on Tuesday to advance to the Champions League final. In order to take the Premier League title, Liverpool will have to win on Sunday and Manchester City will have to drop points to Brighton. It's a home match against seventh-place Wolverhampton, and Anfield is known as one of the toughest places to get a result as an away side. Like Brighton, Wolves have nothing to play for but spoiling Liverpool's hopes and dreams, as they cannot move up or down in the table.
Regardless of the outcome, Sunday is going to be a very historic day. All matches kick off at 10 a.m. ET. Come noon, either Pep Guardiola's Manchester City or Jurgen Klopp's Liverpool will be lifting the Premier League trophy.
Betting Notes
– Liverpool's Mohamed Salah leads the Premier League with 22 goals. Mo is also the most bet-on player by handle on the DK Sportsbook this season.
– Manchester City's Sergio Aguero is close behind Salah with 20 goals, but he is the third-most bet player by handle trailing Harry Kane.
– Liverpool is the most bet Premier League team by tickets, while Manchester City is third behind Manchester United.
– 33% of the tickets picking the Premier Leaguer winner are in favor of Liverpool, while only 13% are placed on Manchester City.
– 51% of the total money has been placed on Liverpool winning the league, while only 17% is on Manchester City.
See top targets for the entire 10-game slate here on DraftKingsFC.
---
Put your knowledge to the test. Sign up for DraftKings and experience the game inside the game.
---
Odds and lines subject to change. See website for actual odds.
If you or someone you know has a gambling problem and wants help, call 1-800-GAMBLER.