This article will identify the best line-stacking combos to use for fantasy hockey purposes every night. Considering that at least one player on a forward line will often get an assist on a goal when his line mate scores, stacking players from the same line can prove very fruitful for fantasy purposes. Use these targets to help identify some of your best options every night.
High Priced First lines
Henrik Sedin ($4900) – Daniel Sedin ($6700) – Radim Vrbata ($5300)/Jannik Hansen ($3700)
The Canucks get the Sabres at home tonight in a game that should have some offense to it. The Sabres have one of the worst penalty kills in the league and might be starting their backup goalie coming off a game last night vs EDM. The Sedins have been solid this season although Vancouver as a team hasn't been anything special and have now lost 5 in a row. This is a good spot for this team to get out of their offensive slump however and I'd really consider targeting this line versus a team like the Sabres. Jannik Hansen is slated to skate with the Sedins at even strength tonight and has had some success with them in the past. Radim Vrbata could see PP with them however and could be consider in a stack too.
Others: I'd also consider Buffalo's top line of Kane-O'Reilly-Reinhart as mentioned in the NHL Cheat Sheet.
Value Trios
David Krejci ($6000) – Loui Eriksson ($5100) – Matt Belesky ($3900)
I'm once again rolling with this line as a value play. Both Krejci and Eriksson see a ton of PP time and the Preds have been really poor at killing penalties all season. Given how well the Boston offense has been this year I love targeting them as a team tonight in general as the Preds have their backup net minder going and that should mean a better chance for a big game from these three. I'd consider all three of these players and would be fine stacking two or all three together for a tournament. There should be some goals in the Bruins-Preds game as it has the highest projected o/u on the slate.
Contrarian Pick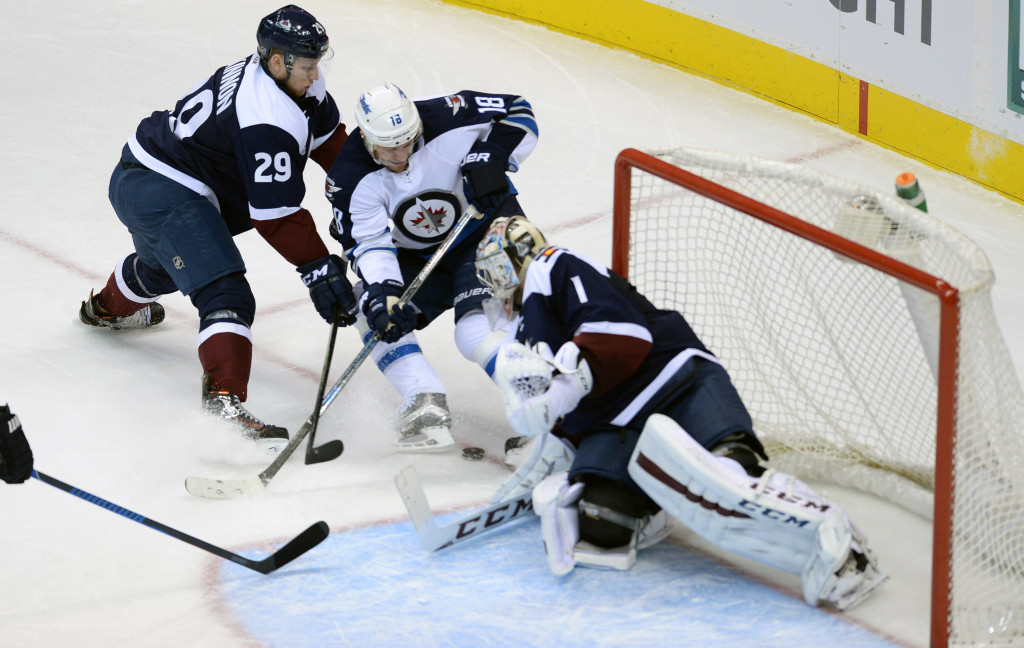 Nathan MacKinnon ($7200) – Matt Duchene ($6100) – Gabriel Landeskog ($6800)
The Wild shutout the Avalanche in their last game which means that most people will likely be staying way clear of the Colorado players. I think that might be a mistake and would suggest taking advantage if you're playing tournaments. Matt Duchene has been on fire, outside of his last game, and with the Wild starting backup Darcy Kuemper tonight there's every chance the Avalanche exact some revenge for the shutout they incurred at the hands of the Wild on Saturday. I love stacking two or three players from this line in tournaments and expect they'll go overlooked by most, even on this short slate.
As always hit me up on twitter as @thefantasygrind with lineup questions or other DFS questions GL!