This article will identify the best line-stacking combos to use for fantasy hockey purposes every night. Considering that at least one player on a forward line will often get an assist on a goal when his line mate scores, stacking players from the same line can prove very fruitful for fantasy purposes. Use these targets to help identify some of your best options ever night.
High Priced First Lines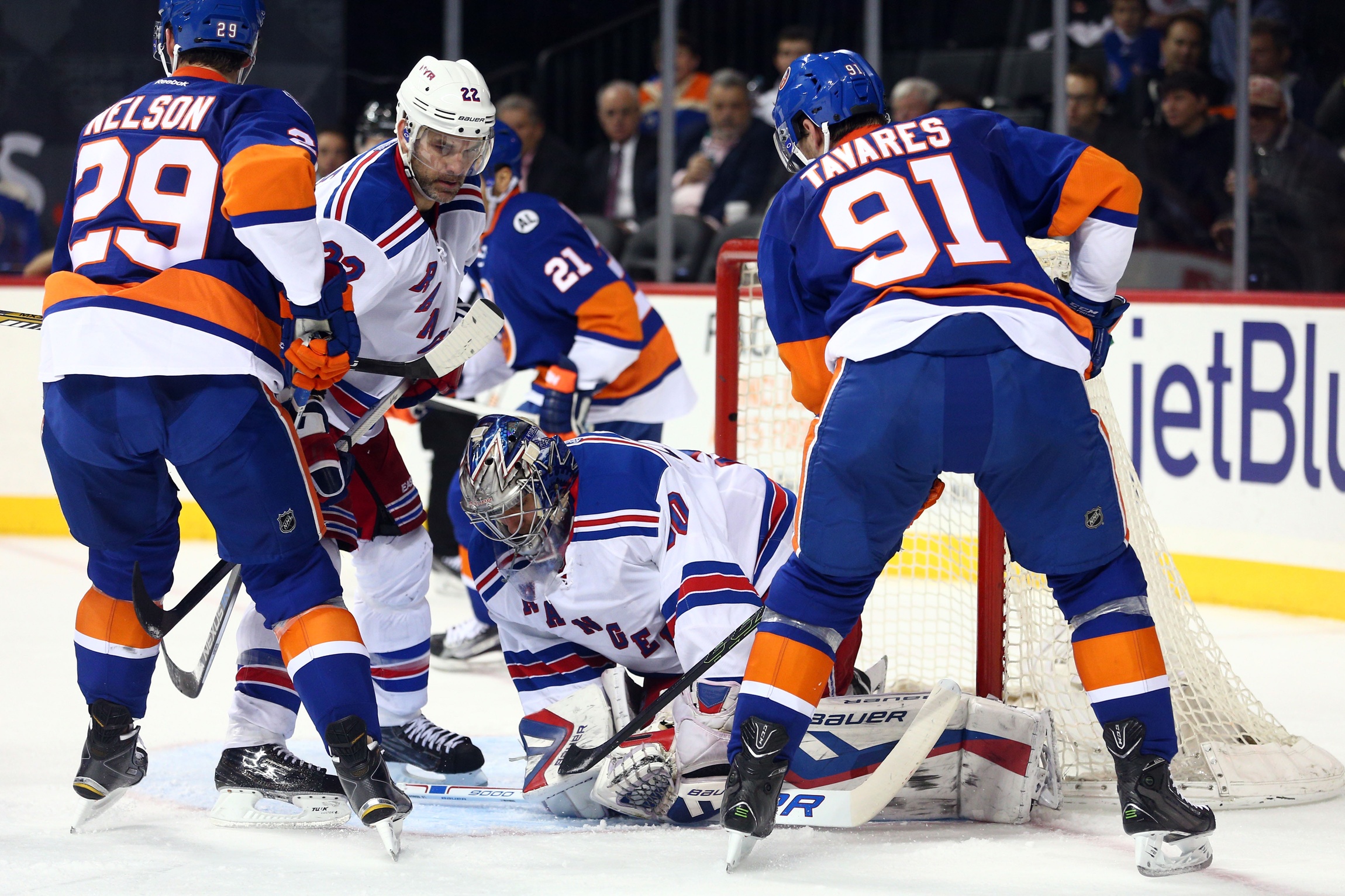 John Tavares ($8000) – Kyle Okposo ($6000) – Brock Nelson ($4200)
The Ottawa-Islander matchup has the highest expected goal total on the slate tonight and so targeting the offensive players in this game makes sense just from that perspective alone. This line hasn't exactly been tearing it up lately but with Ottawa really just pouring it on offense (21 goals in last 5 games) I expect the Islanders top line to pick it up here simply out of necessity. John Tavares has had a solid start to the season and even though he's been less than great for fantasy lately this is the type of matchup you could also see Brock Nelson excelling in. These three typically all see time on the PP together too and so expect correlation if and when one of them scores.
Others: I'd also consider Ottawa's top line of Turris/Ryan/Hoffman as mentioned in the NHL cheat sheet. Ottawa's offense has been on fire lately.
Value Trios
David Krejci ($6000) – Loui Eriksson ($5100) – Matt Beleskey ($3900)
This line really paid off well for me last night and I think staying on them makes a ton of sense tonight too. The Bruins have one of the best Power Plays in the league and a main reason why has been the play of Eriksson and Krejci. Eriksson now has points in four straight games and linemate Matt Belesky finally broke out last night with a goal and assist. Belesky has been averaging 4 SOG a night over his last little stretch and makes a perfect value winger to pair with his two more offensive linemates in fantasy. Vancouver isn't exactly a defensive dynamo having received shaky goaltending much of the year while also struggling on the penalty kill (23rd in the league). This is another nice matchup for this line and I suggest you take advantage.
Contrarian Pick
Nathan MacKinnon ($7200) – Matt Duchene ($6000) – Gabriel Landeskog ($6900)
If there's one player I would suggest not fading in fantasy hockey right now it would be Matt Duchene. After a really slow start Duchene now has 7 goals and 13 points in his last 10 games and has been a nightly force for all intents and purposes. The Wild might not seem like the greatest matchup but they're actually 28th in the league in penalty killing this season and also in the bottom half of the league in shots allowed. This line sees a ton of PP time together too and have had some big correlation games in the past when one of them goes off for multiple goals. I love this line for tournaments and they would be one of my main targets if looking for a semi-contrarian play tonight. Don't be afraid to target Minnesota with skaters.
As always hit me up on twitter as @thefantasygrind with lineup questions or other DFS questions GL!