Here we are my friends. Another edition of Weekly Sports Time Machine.
This week we have a bounty of funny clips and strangeness that wove its way into our favorite sports. Without further ado.
Fart noises…yes, that's right. But no you're wrong if you think I have sunk to a new more toddler-like level in my amusement and resorted to fart jokes. Even though they are funny. The Miami Marlins started it with fart noises over the public address system while the Washington Nationals attempted batting practice. Sportscenter saw fit to make us a sample worthy vine. Come on internet music producers bring the noise.
Sticking with baseball, J.J. Watt continues to prove he is more human than the human. He visited the ballpark in Houston recently and decided to hit himself a few dingers.
JJ Watt is taking batting practice. pic.twitter.com/KrwG85fnCU

— Chandler Rome (@Chandler_Rome) July 30, 2015
Some of those baseballs are still scraping the stratosphere.
Also this week, J.J. Watt met up with some school kids and learned the "Nae Nae."
#khou11 This is too funny! JJWatt asks some kids at #Texans YMCA to teach him the Nay Nay…. pic.twitter.com/zfq6qTRTis

— Matt Musil (@KHOUSportsMatt) July 27, 2015
I liken this scene to the one out of the first Robocop movie where the galvanized Murphy is playing in the schoolyard with the kids. JJ is only missing the "stay out of trouble" tag line. In fact, it is this one.
Angels Outfielder Mike Trout was on hand in Houston for a series against the Astros and honored the "Watt" with a photo posted on "Instagam." They are currently in negotiations on their superhero costumes and the future location of their shared fortress of solitude.
Staying in baseball-land, but traveling to the land of the rising sun…Japan…We find a clever little gif showing one of the oldest pitches in the book!
http://i.imgur.com/RRiY3Oe.gif
Yep, the old "disappearing ball into the umpire shirt pocket" pitch. The call after the pitch when something like this.
What follows at the link is some nasty, nasty that occurred at a recent Boston Red Sox game right at the singing of the National Anthem.
Timing. Is. Everything.
Sadness then follows.
Puking onto people. Big time #RedSox move pic.twitter.com/2IzTKzCfkn

— Graig Murphy (@GraigMurphy) July 29, 2015
This reminds me of one of the first rules of baseball…Watch your step.
I've two more stories for you this week.
First, UNLV recruit Derrick Jones has discovered that he has the power of flight.
Yes, that's the foul line. Yes, that kid must have invisible wings and hollow bones. Fly on you crazy baller.
And finally, Ronda Rousey is set to face off this evening with Bethe Correia in UFC 190 out of Brazil. I found a set of gifs from Rousey's recent open training session. Let's be terrified together.
She's like a tornado of teeth and nails. And I'm all like…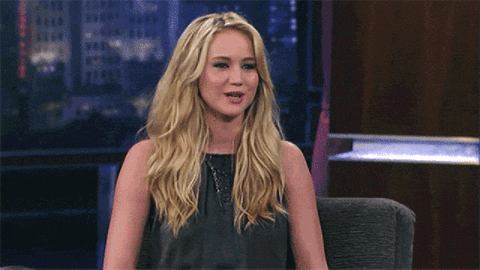 And finally…
Till next time, pass the hat for a get well soon basket for her sparring partner and All Hail the Rousey.