This week was enough. At times it was just too much. The injuries took their toll and sent shockwaves across the sporting world. Let us relive the horror, shall we?
First let us have a moment of silence for half a million draft strategies that I had worked up that focused on Green Bay Wideout Jordy Nelson.
I think we'll all remember where we were when we heard the news; tweet; or snapchat. I even think people on Tinder got word that Nelson went down.
Get well soon, Jordy. I'll miss you out there this season; so will Rodgers.
I'm going to avoid talking about any other pro-football players until the season begins. I don't want the jinx-bug to hit my remaining drafts.
Running. Evidently just running is some sort of sport for people that are faster than my clunky self. I tried running once. Once.
Or was it jawgging?
Usian Bolt – a.k.a. The Fastest Man in the World – had an accident this week. While celebrating his win in the 200-meter sprint at the World Athletics Championships Usain was run over by a Segway riding cameraman who lost control of his conveyance. Let's watch the Vine below.
I realize the drama and action of covering a sport about people running may require some form of conveyance, but I think we should keep the Segways out from now on. Thankfully, Usain was not hurt, but the pride of the cameraman is in critical condition.
Sportscenter had this to share.
Maybe the three-wheeled option was the better choice. #slowclap
Granted the next up isn't an "injury" but it definitely could not have felt good.
BA-DONK!
This next clip confuses me. Simply put, why would you celebrate by getting dangerously close to another man's armpit?
I. Just. Don't. Get. It. Too much risk of a malodorous incident in the dugout if you ask me. I understand you have to give a 110%, but that celebration just doesn't cut it for me boys. And if you're going to at least do it safely.
#ByMennen
Now for some trick shots and crazy catches. First up, MY. BOY. BLUE. Younghoe KOO!!!! From Georgia Southern University!!!!!
https://twitter.com/MrAllPurpose4/status/635957071154925568
#ghatdang did you see that spin then whip up into a kicking position?
You got skills son and a good physics professor.
You want a soccer kick? You want one from the MLS? Backheel, you say? You want it right now?
Well…here. you. go.
Now for the laziest catch of the day.
What a catch by @DALLASBRADEN209! Now this is a #WebGem. pic.twitter.com/kceusxwGI4

— Arizona Diamondbacks (@Dbacks) August 24, 2015
Double points for the Pink Flamingo raft.
Now for the best catch of the week by a non-professional. I realize Oakland is the birthplace of Moneyball. And they are currently 5th in the AL West, but they may have something to their farm system if their ballboy is any reflection of the organization.
YEEEEEEEAAAAAAHHHHHH!!!!!!!!
CITIZEN KANE? WHAT DID YOU THING ABOUT THEM APPLES??????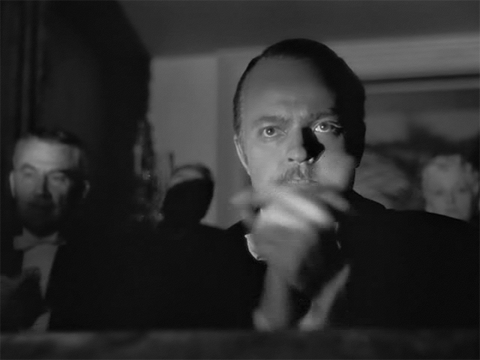 Flavor Flav? You got something to say?
Get that kid a minor contract and start him at third. #justsaying
Welp, that's my word count.
Till next time, I'm drafting all kickers and defenses.