In honor of the new True Detective trailer dropping like it's oh so hot yesterday, let's speculate on the 5 most likely sports figures to show up this season…
5) Vlade Divac
First of all would you EVER trust someone that wears one of those caps to casually swim? Truth be told I really like Vlade but something just feels off. This whole True Detective season revolves around human trafficking in the L.A. area…um remember Taken? That movie was all Divacs. Most of them were probably cousins or something but with Vlad back running the show in Sacramento it's the perfect time for him to strike. Oh and he works for who? THE KINGS.
4) Bill Romanski
A man that thinks he above the law, above the game, and above every other human walking this earth. Most of his damage is always done to his own team and wildcard doesn't even begin to describe him. Back in the first True Detective teaser Taylor Kitsch is seen getting into a scrap outside a bar. Romanowski played for the 49ers and Raiders…no one knows the shitty dive bar scene better than Romo. And no one has a history of violence quite like this man. Other than Hernandez obviously.
3) María Vanessa Perez

AKA

V. Stiviano
Extensive background in extortion, blackmail, and overall dirtbaggedness. After all these years of elaborate expenses and the illusion that she belongs in the upper class, it's time for V. to get what she deserves. Vince Vaughn is going to be playing a corrupted real estate developer so maybe she has something to do with that. Could be working with him or against him but either way she will be rocking that AWESOME visor. Pray to god she wears the hat with it. Oh and, SHE IS ALSO A KING.
2) Karl Malone
If easy women, guns, or lies are involved then it's a sure bet that Karl Malone is not far away. Malone has spent his whole life shooting off his gun whenever he pleases. Has never asked questions later not even once. Honestly he could very well be Rust's father and that's what ties the two seasons together. Or maybe he's the one that abducted the girl Rachel McAdams is looking for. Or is he Colin Farrell's confidant and outfit advisor? What was the Mailman delivering all those years…?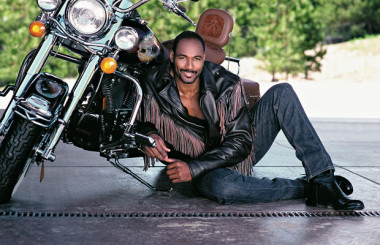 1) Al Davis
They say the greatest trick the devil ever pulled was convincing the world he does not exist…well what better time for the devil to return than June 21st? One second Al Davis is a "corpse in the ground" the next minute he's aaaaalive moving the Raiders to LA starring in the biggest hit of the summer. Al knows how to play both sides of the law AND is not afraid to get his hands dirty. There's honestly no telling which side he could be on. Whatever it is it will likely be the winning side. That's all Al Davis does. Don't forget…