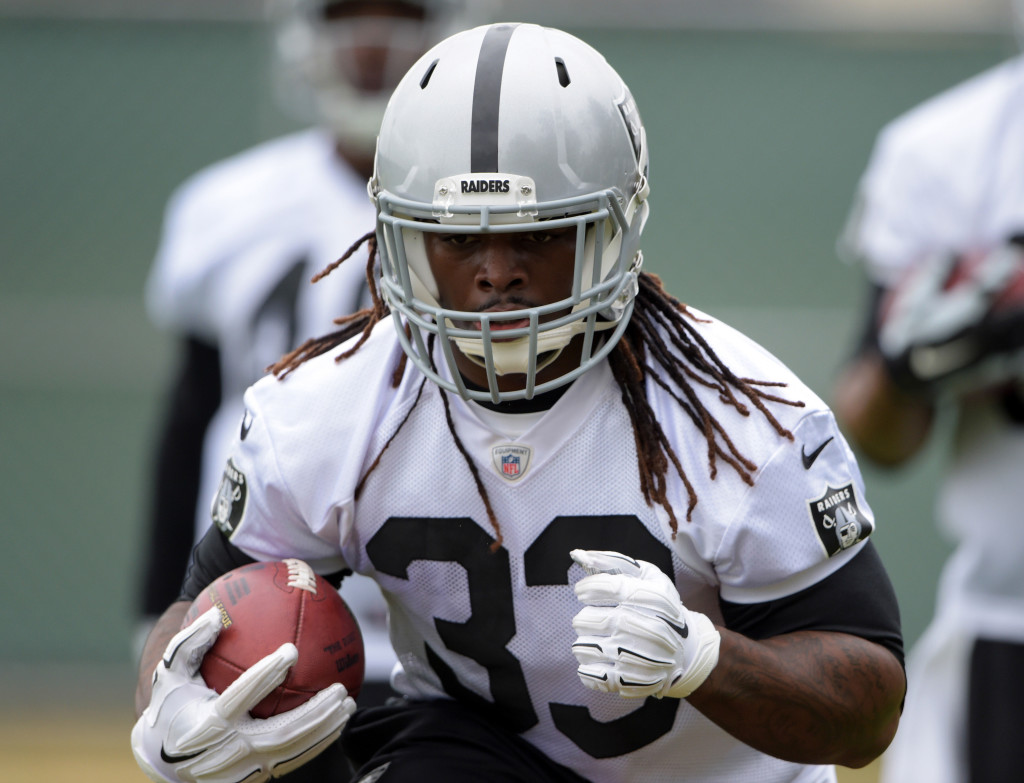 Confidence is key in a lot of ways.
It's good to believe in yourself. You should always have a positive mindset and think that you can achieve things to the best of your ability.
But there's a distinct difference between confidence and being realistic – and someone needs to tell that to Trent Richardson.
A long time ago in an NFL Draft far, far away, the Cleveland Browns took Alabama running back Trent Richardson with the 3rd overall pick. After a solid rookie season, he was dealt to the Indianapolis Colts for a first-round pick just a few weeks into the new campaign… And then it all went downhill. After struggling with Indianapolis for two seasons, the Colts cut Richardson loose. He latched on with the Oakland Raiders last season, but didn't play in a single game because he didn't make it out of training camp. For a while, it seemed as though any hope for an NFL future was lost.
Fast forward to this past off-season. Richardson latches on with the Baltimore Ravens – who were really, really bad last year – hoping to resurrect his professional career. There's no guarantee he's even going to make the team out of training camp, but Richardson has some big goals set for himself – namely, in his words, "putting on a yellow jacket," or making the NFL Hall of Fame.
Let's stop right there.
Trent, that's admirable, really… but C'MON MAN.
I understand it. I do. What do you expect him to say? "I'll be out of the league after this year?" Of course he's going to say he's heading to Canton… it's just not likely.
However, we've compiled a list of things that are definitely more likely to happen than Trent Richardson heading to the HoF (sorry, Trent):
5. Meek Mill & Drake reconcile, collaborate on a new single
4. George

R.R.

Martin finishing the Game of Thrones books before the show ends
3. Madison Bumgarner plays and wins the Home Run Derby
2. The Browns win the Super Bowl
1. Chad wins The Bachelorette