Apparently being a Superbowl Champion and arguably the best corner in the NFL gives you some serious pull! Pretty much any athlete/celebrity on the Best Coast showed up to Richard Sherman's 3rd Annual Charity Softball game, including many of his fellow Seahawks. Marshawn Lynch arrived just in time to Beast Mode over home plate for the winning run.
Even NBA Stars like Kevin Durant, Isiah Thomas, and Swaggy P returned to the Seattle area to ball out. And somehow Matt Barnes was MVP of the whole thing?? Wait what?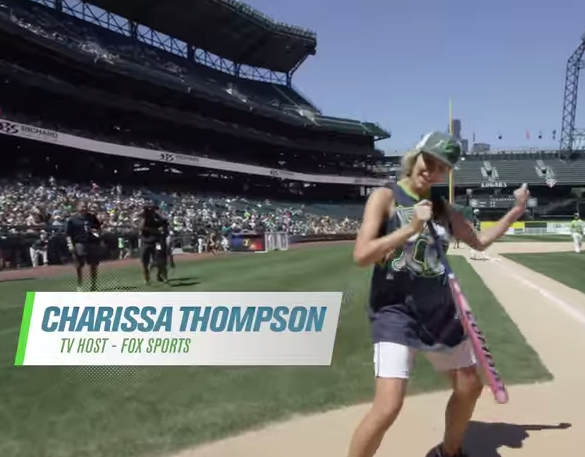 Kinda nuts that a Charity Softball game has a higher attendance at Safeco Field than the Mariners but hey do you Seattle! Who cares about baseball anyway (other than HR Derby Champion Russell) IT'S ALL ABOUT THAT 12 IN SEATTLE BABY! AM I RIGHT RICHARD?!?