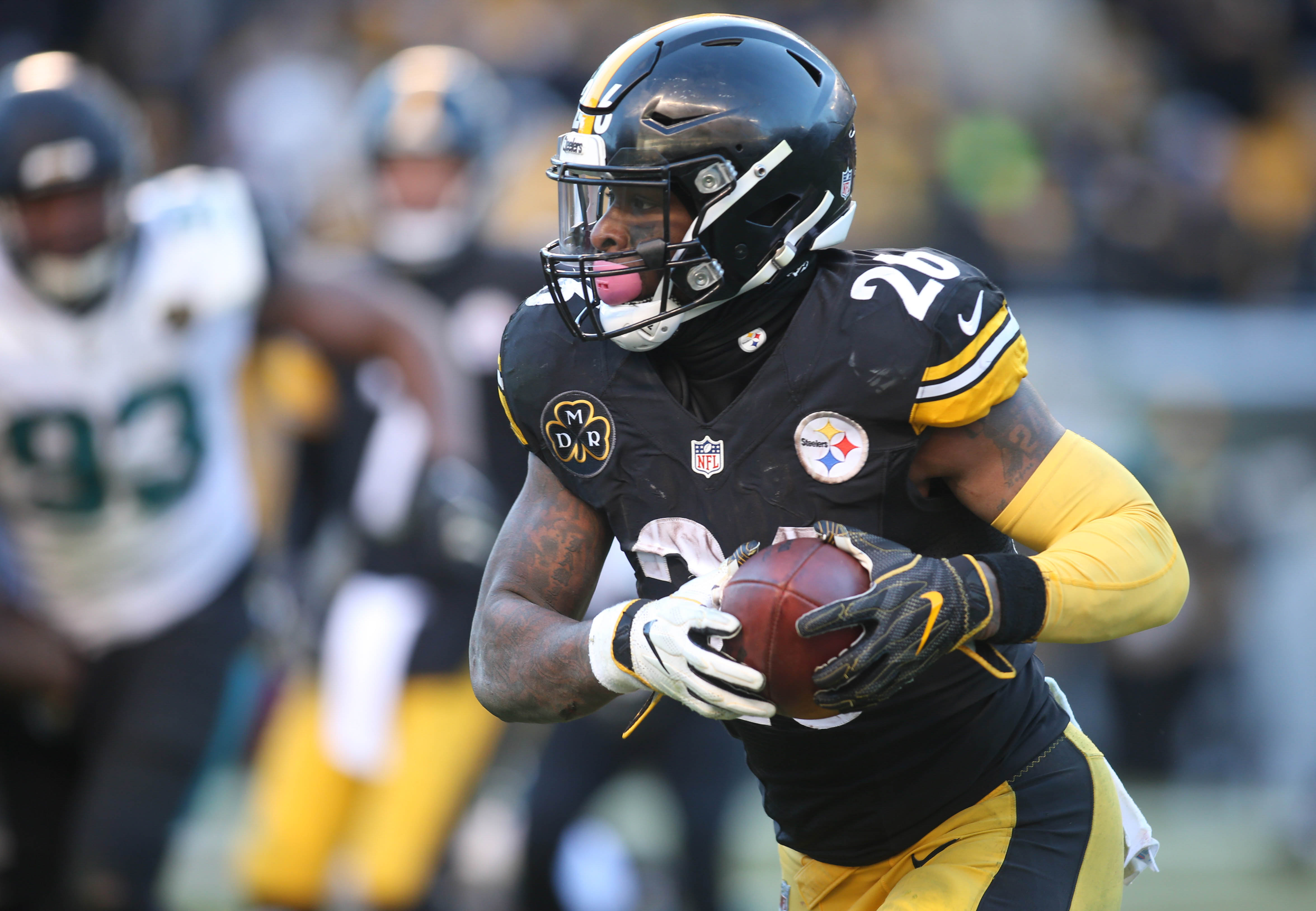 We've had a wild NFL Free Agency period, highlighted by some even wilder trades. Here's are the fantasy impacts of the biggest moves made in the AFC, along which which teams are the biggest winner and loser.
---
Adam Levitan's top 10 winners from NFL Free Agency.
---
Biggest Winner
Cleveland Browns
Don't look now, but the Browns, who went 0-16 in 2017, are now tied for the fifth-best odds to win the Super Bowl on DK Sportsbook. Baker Mayfield is the real deal, and now Odell Beckham Jr. puts that offense over the top. Remember,
OBJ
and Jarvis Landry are best friends, and were teammates at
LSU.
Nick Chubb was one of the best running backs in the
NFL
down the stretch last season, and Kareem Hunt projects to eventually carve out a role in this backfield. These are new words to read, but the Browns offense will be one of the most electric in the
NFL
this season.
---
Biggest Loser
Pittsburgh Steelers
The power in the
AFC
North has clearly shifted. The Steelers once had that electric offense, overflowing with playmakers. But with Antonio Brown and Le'Veon Bell officially out the door, this offense is going to take a huge hit. JuJu Smith-Schuster and James Conner will still carry plenty of fantasy relevance, but this offense (which missed the postseason in 2018) took a huge hit entering 2019, with an aging Ben Roethlisberger.
The Ravens made some sharp moves, one of which is highlighted below. But if we're talking NFL futures over on DK Sportsbook, the Browns to win the AFC North looks mighty tempting.
---
List of Top Impact Players
Odell Beckham Jr. to

CLE

—
Speaking of the Browns, Beckham's impact on an offense can't really be overstated. He caught double-digit touchdowns his first three seasons in the league, and has over 1,000 receiving yards in the four seasons he's played 12 or more games. In his second and third seasons in the
NFL,
when Eli Manning was still a capable
QB,
Beckham combined for 197 receptions, 2,817 yards and 23 touchdowns in 31 games. He's fully capable of posting similar numbers in Cleveland's offense with a fantastic young QB in Mayfield, an elite WR he's comfortable with next to him in Landry, and an extremely capable running game.
For more Beckham fantasy fallout on both sides of the trade, check on more on the DK Playbook.

Le'Veon Bell to NYJ — Who knows if Bell actually did himself a favor financially by sitting out an entire season, but as long as he's in shape by September, he did his body a big favor. A full year off from taking contact without recovering from an injury should have Lev extremely fresh for the start of his tenure with the Jets. Will this be what the Steelers' offense was in years past? Unlikely, but with Sam Darnold trending in the right direction, things aren't as bad as they seem for Gang Green. Bell produced a 321-1,291-9 line in his last full season — 15 games back in 2017. And don't forget how good Bell is as a pass-catcher — he's brought in at least 75 receptions in each of the last three seasons he's played a minimum of 12 games, gaining at least 600 yards and a pair of touchdowns in each campaign. This should be huge for a young QB like Darnold that looks to check down often. Bell's such a tremendous talent, his fantasy stock remains elite.
Antonio Brown to OAK — Brown complained his way out of Pittsburgh, and made sure it wasn't to Buffalo. In the end, AB gets what he wants in a move to Oakland. The Raiders don't seem to mind the headache Brown can be at times, and fantasy players certainly don't care either. Not only is Brown one of the most explosive offensive players in the NFL, he's also been one of the most consistent. AB's played in 13 or more games in each of the last eight seasons, including 16 games in four of those seasons. Oh yeah, he's also had 100-plus receptions with 1,284 or more yards in six consecutive season. Brown's presence is going to revamp the Raiders' offense, let's just hope Derek Carr's able to get him the ball like Big Ben could. Unless Carr looks helpless, I'd consider 100-1,200-8 to be Brown's floor.
Nick Foles to JAX — Jacksonville broke the bank in a second consecutive offseason for a QB. Foles' playoff pedigree likely carries more weight than Blake Bortles did, though. Is Foles going to be a top tier fantasy QB? Probable not, but for DFS we know he has that boom-or-bust potential. That will leave him as an intriguing week-to-week play, but maybe not a reliable starter in season-long leagues. While Foles will be heard from on occasion in fantasy land, I think the real impact here is what it means for the rest of the weapons in Jacksonville. Keelan Cole and Dede Westbrook should become more reliable fantasy receivers, and things could even open up for RB Leonard Fournette.
---
List of Top Sleepers
Mark Ingram to

BAL

—
This move caught my eye for a couple of reasons. For starters, Lamar Jackson's ability as a passer needs a lot of improvement, which should mean Baltimore remains one of the most run-heavy teams in the
NFL.
But the Ravens had success with Gus Edwards, Kenneth Dixon and Buck Allen at times. Those guys could've probably continued to carry the backfield with Jackson in 2019, but Baltimore went out of its way to sign Ingram. That tells me the Ravens are excited to incorporate him him. Between a four-game suspension and playing alongside an electric talent like Alvin Kamara, Ingram struggled to standout last season. But let's not forget, this guy rushed for over 1,000 yards in each of his previous two seasons, reaching the end zone 10 or more times both seasons (including TD receptions). If Ingram is in the featured role with Jackson, he could eat up yardage in 2019.
Adam Humphries to TEN — Humphries improved each of his four seasons in Tampa, posting a 76-816-5 line in 2018. Humphries picked up his production down the stretch, but at times it was difficult for him to put up stats with Mike Evans, DeSean Jackson and Chris Godwin all in the same offense. It was actually pretty impressive that he saw 105 targets with all that competition, but Tennessee is an awesome place for him to spike his fantasy value. The Titans don't have much competition at WR, especially when it comes to playing in the slot. Going Jameis Winston to the man drafted a pick behind him (Marcus Mariota) is a slight downgrade, but the boost in role should lead to Humphries' fantasy value continuing to rise.
Tyrell Williams to OAK — Going from Philip Rivers to Derek Carr is a downgrade at QB, but Williams' should see a much larger role with the Raiders. Williams was battling for targets with the Chargers, but no will be the man playing opposite Antonio Brown. That's an attractive place to play, just ask JuJu. Oakland appears to have confidence in Williams, as it parted ways with Jordy Nelson, leaving him as the undoubted No. 2 option. Don't forget, Williams posted an impressive 69-1,059-7 line in 2016, and then regressed for two seasons. This could be the year he hits those numbers again, lined up across from the best WR in the game.
Donte Moncrief to PIT — This is kind of a sneaky move. I mentioned the Steelers being the biggest loser of the AFC offseason, but that doesn't mean they're going to be terrible. They have capable running backs, and Ben still slings the ball. JuJu will be the focal point, a high-priced DFS WR that goes high in season-long drafts. But Moncrief very well could be the man to line up across from him as the WR2. Moncrief has never posed more than 733 yards or seven touchdowns in a season, but the Pittsburgh WR2 job would be the most fantasy friendly spot he's ever lined up in. Targeting 1,000 yards and eight touchdowns here isn't unreasonable.
---
Put your knowledge to the test. Sign up for DraftKings and experience the game inside the game.
---
I am a promoter at DraftKings and am also an avid fan and user (my username is jedlow) and may sometimes play on my personal account in the games that I offer advice on. Although I have expressed my personal view on the games and strategies above, they do not necessarily reflect the view(s) of DraftKings and I may also deploy different players and strategies than what I recommend above. I am not an employee of DraftKings and do not have access to any non-public information.
---
Odds and lines subject to change. See website for actual odds.
If you or someone you know has a gambling problem and wants help, call 1-800-GAMBLER.