Everyone wants to talk about rookies in the wake of the draft. I did it here, ranking the top-19 rookies for 2016 impact.
But the draft often tells us more about players already in the NFL. Teams' actions speak louder than words, giving us clues into how guys will be used. Here are the fantasy losers coming out of the draft:
---
For Draft Fallout Winners, click here.
LOSERS
1. DeMarco Murray,

RB,

Titans
Everyone knows the value of the NFL running back has depreciated sharply over the last five years or so. The Titans aren't buying it. They spent a second-round pick on bust Bishop Sankey in 2014, traded for DeMarco Murray's $25M contract and then used a 2016 second-rounder on Derrick Henry. The Titans claim Murray will remain their workhorse, as coach Mike Mularkey told the ex-Cowboy and Eagle "you're still the guy that's going to carry the load for us." But it's worth noting that Murray has averaged just 3.67 YPC over his last 20 games and ranked 53rd of 68 backs in yards after contact per attempt last year. I'm worried he's irreversibly worn down following his outrageous 497-touch campaign in 2014 with Dallas. Henry will undoubtedly cut into Murray's weekly workload.
---
2. Thomas Rawls,

RB,

Seahawks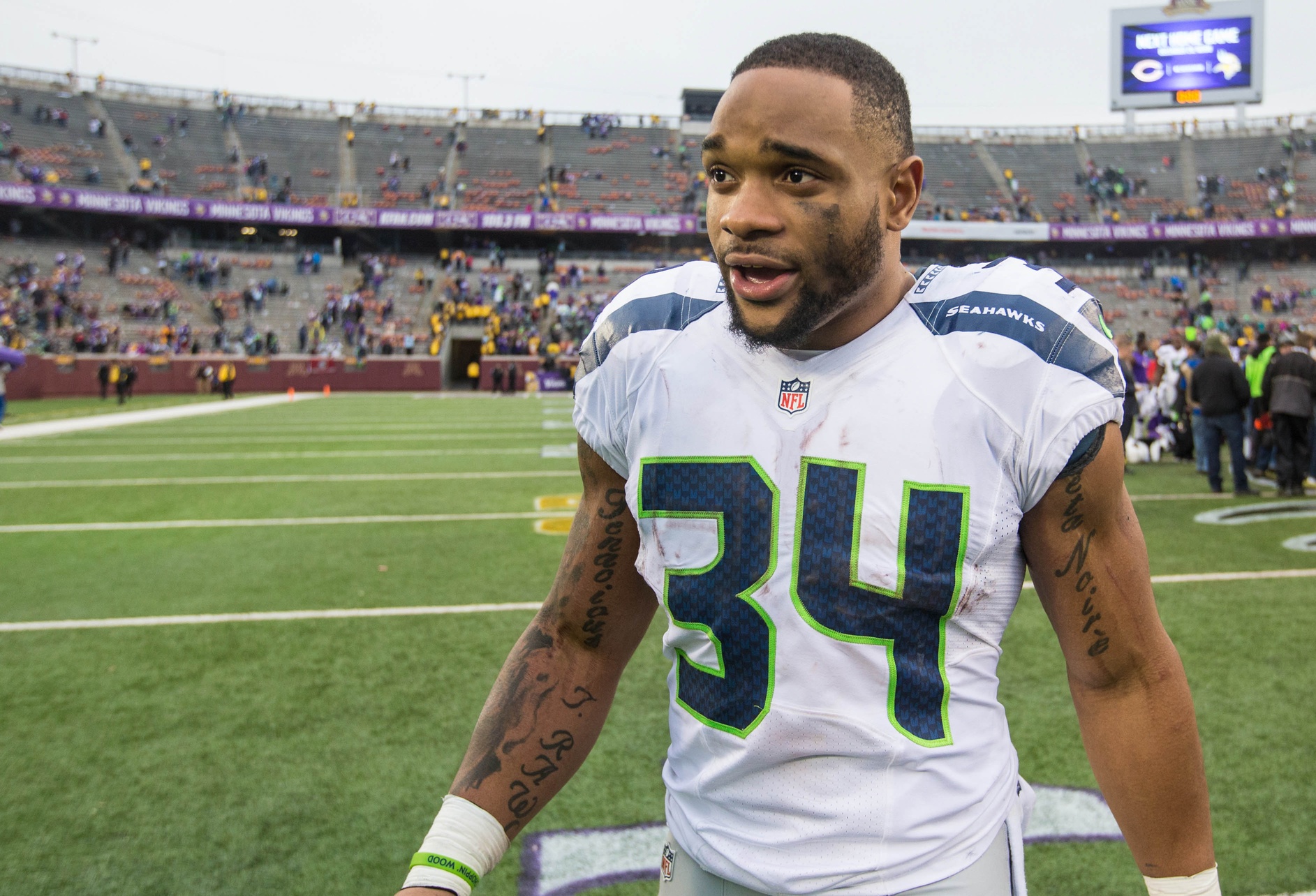 It's a bit of a scary time for Thomas Rawls. Yes, he was awesome last year in relief of Marshawn Lynch, averaging a whopping 5.64 YPC and ranking 10th out of 68 qualifiers. But he does not play well in the pass game, and (most concerning) he suffered a severe broken ankle with torn ligaments in December. The Seahawks then came out of the draft with three running backs (C.J. Prosise, Alex Collins, Zac Brooks). It suggests some level of concern in Rawls, who should in turn be concerned about highly intriguing WR-turned-RB Prosise.
---
3. Darren McFadden & Alfred Morris,

RB,

Cowboys
You don't use/waste the No. 4 overall pick on a running back to have him play in a committee. That's obviously bad news for incumbent Cowboys starter Darren McFadden and newly signed Alfred Morris. These veterans will slide in as the caddy to Ezekiel Elliot while he pushes toward 300 carries behind the best run-blocking offensive line in the NFL. Note that McFadden is in the second year of a paltry 2-year, $3M contract and Alf only got two years/$3.5M in March. They aren't valued NFL assets.
---
4. Tony Romo,

QB,

Cowboys
Some will argue Romo's statistical projection improved coming out of the draft. They'll say that thanks to Ezekiel Elliot, the offense will generate more first downs and more offense. However, that line of thinking fails to take into account Dallas' need to justify using the No. 4 pick on a running back. This is an offense that ranked dead last in pace in both 2014 and 2015, and has been near the bottom of the pass attempt ranks in those years. We don't need more excuses for them to play slow and hand it off a ton. While I expect Romo to be very efficient this year with a healthy Dez Bryant, volume is a major concern. So is the lack of upgrade opposite Dez, where underwhelming Terrance Williams will face no competition again as the Cowboys selected no wide receivers in the draft.
---
5. Stefon Diggs,

WR,

Vikings
Yes, getting Laquon Treadwell in the fold will keep defensive attention away from Diggs. But he wasn't seeing double teams or safety help anyway as defenses facing the Vikings have one goal in mind: Stop Adrian Peterson. That's what happens when Mehddy Bridgewater averages just 11.0 yards per completion and ranks dead last in pass attempts (28.3 per game). So any help Diggs gets from the presence of Treadwell will be more than mitigated by a lack of targets. This passing "attack" can barely support one fantasy wide receiver, let alone two. Diggs, who averaged 6.5 targets per game last year, will likely see that number diminish even further.