This is a list of the top Defense targets for NFL games based on potential production and price. The teams are split into three tiers based on likelihood of success. Remember that these rankings take potential production and price into account, so some teams may be higher up on the list despite having a lower projected score if the price point is favorable. Here are some options to consider.
---
Looking for a different position? Check out the rest of the positional targets:
NFL Quarterback Targets – Week 13
NFL Running Back Targets – Week 13
NFL Wide Receiver Targets – Week 13
NFL Tight End Targets – Week 13
---
CREAM

OF

THE CROP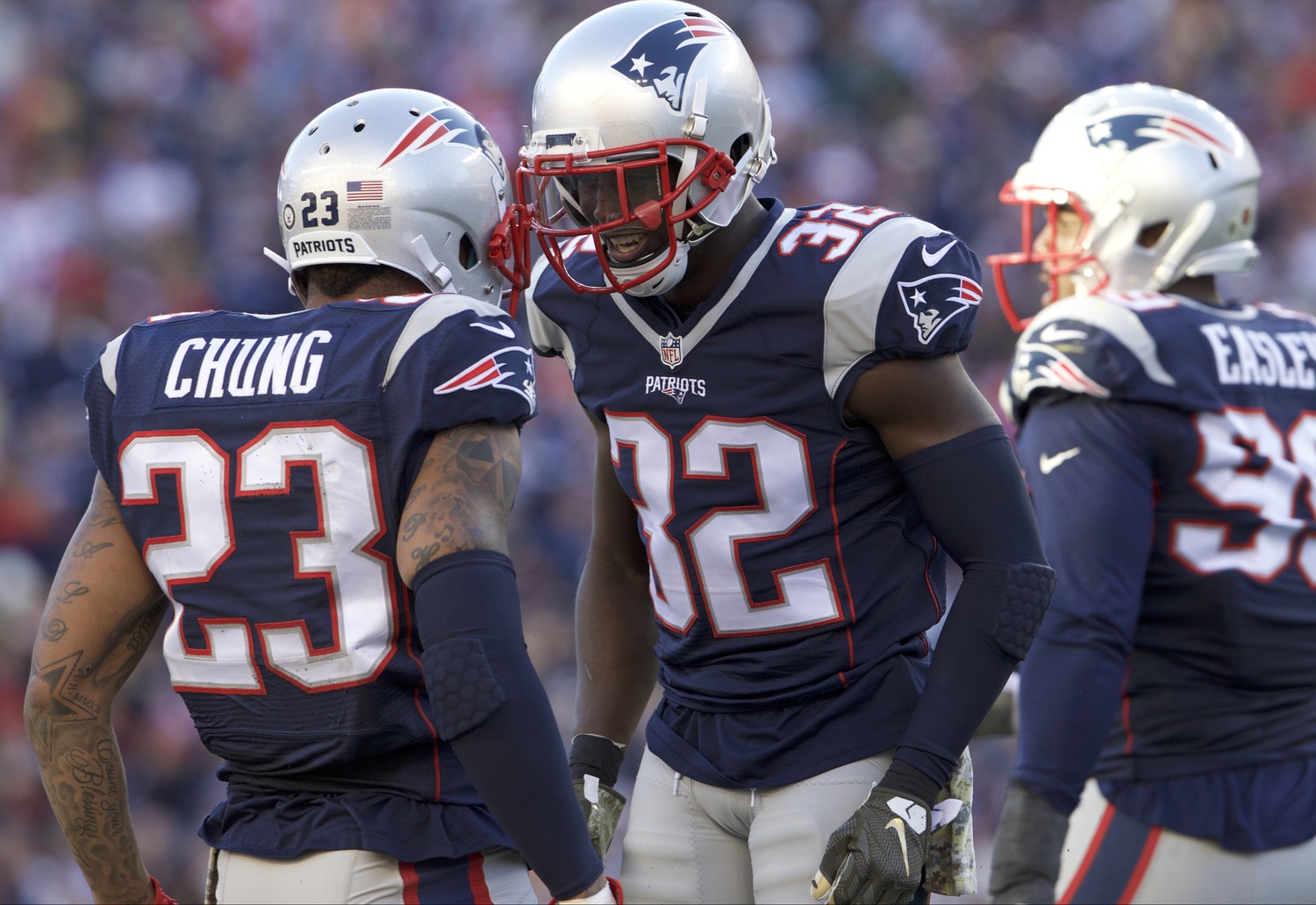 New England Patriots ($3400) – The Patriots are the biggest favorite this week at -13. They are also at home. They have only allowed about 15 real life points per game at home this year, so this is a great spot for them based on those numbers. They face a Philly team that is quarterbacked by Mark Sanchez. Sanchez has played in three games this year and averaged two turnovers per start. He was also sacked six times last week, which I know the Patriots saw. The Patriots defense is not lock down, but they do tend to play with leads late in the game. That allows them to sell out and rush the passer, which is a main reason they are averaging three sacks a game and getting about one and a half turnovers. The Pats should have a lead here, which means they will be able to go after Sanchez and likely force him into some sacks or interceptions. With the implicit points for Philly being low enough to get them some bonus points as well, this could turn into a big fantasy performance.
Arizona Cardinals ($3900) – The Cardinals are the most expensive defense on the week, but also one of the safest. They are favored by 4, at home, and taking on one of the worst offenses in the league. St. Louis relies heavily on the ground game, but Gurley has been seeing a lot of eight man boxes and has been struggling to get anything going lately. The Total in this game is low, which makes sense with two excellent defenses. The Cardinals should get a lead in this one and if they can force the Rams to throw, they will be in a good spot. The Arizona pass rush is pretty solid and the secondary is filled with ball hawks. If they can get pressure on a bad QB and force him to throw, they could rack up the sacks and interceptions that can help them put up a monster score.
Chicago Bears ($2600) – The reluctant choice this week is too cheap to ignore in a good matchup. Chicago is at home and favored by 7. They face a San Fran team that is really struggling right now. Blaine Gabbert is the QB and Shaun Draughn is fresh off the street and carrying the ball fifteen to twenty times recently. San Fran has allowed the 6th most points to opposing defenses with over 10 a game. The Bears D has been playing well while averaging about 9 points per game over it's last four. They have been getting 2 sacks and a takeaway per game, which are numbers that could improve against a bad 49ers offense.
MIDDLE

OF

THE PACK
Miami Dolphins ($2300) – This is an interesting spot for the Dolphins. They are favored by 4 in a low total game. They are also at home where they are playing a tad better. The real reason why they are ranked so high is the opponent. Not one single guy they penciled in as a starter at a skill position is not on the IR right now. Flaaco, Forsett, Smith, Perriman, and even second string RB Lorenzo Taliaferro will all be in street clothes. Schaub is in at QB and he even made a bad Cleveland defense look decent last week. His pick six rewarded those who took them and I could easily see that happening again. This play has more to do with the Ravens offense than the Miami defense, but they are still in a good spot to put up some fantasy points. It's tough to ignore anyone facing the Ravens offense over the next few weeks.
Cincinnati Bengals ($3400) – Josh McCown is out for the year and Johnny Manziel's bye week antics have him in timeout, so Austin Davis will be the starter for the Browns. He looked good in relief last week, but this Bengals team has a very solid defense that could give him trouble. There is a low total on this game and the Bengals are a big favorite. They looked awesome last week when they dominated a suspect Rams offense that is really one dimensional. The Browns are a little more balanced, but they do not exactly have playoff winning caliber talent on that roster right now. The Bengals had 3 sacks and limited Cleveland to 10 points on 217 total yards the first time these two met, so I would expect another solid effort out of them this time, even though they are on the road.
REST

OF

THE FIELD
Carolina Panthers ($3500) – I know they play Drew Brees and he is at home where he has always done well, but this defense is really good. They average the second most fantasy points of any team in the league this year. They have had at least eight points in six straight games, so they have a safe floor as well. We know that New Orleans is going to throw a lot and we know that the more a team passes, the more opportunities a defense will have to score fantasy points. While Brees is an efficient QB, he will take a few sacks and throw a pick every now and then. This is especially true if and when the Panthers get up a few scores and force a high paced pass heavy attack from New Orleans.
Denver Broncos ($3400) – Denver is on the road this week, which is not ideal, but they do have a god matchup. Denver is allowing the fewest fantasy points in the league to the QB and WR positions. The Chargers offense is mostly through the air. Taking a team that likes to throw it around and putting them up against a team that defends the pass well is a recipe for disaster. The Broncos have been vulnerable on the ground, but I am not sure San Diego has the players to really take advantage of that weakness. The Broncos are still one of the highest rated defenses in the league on a number of metrics and it would not surprise me if they put up another big game here.
Kansas City Chiefs ($3000) – The Chiefs defense has played much better in recent games. They were horrid against the pass to start the year, but have been very good since Smith returned from his suspension. Having the corners play well allows the defense to blitz more. The Chiefs are a very blitz happy defense and that is how they rack up fantasy points. Whether it is because of sacks or interceptions, the positive scoring events are what we look for out of defenses. Oakland does have an explosive offense, so they may still get some big plays. The Chiefs really need to get a lead in this game so they can force the Raiders into passing situations. If they can do that, they could rack up some fantasy points.
---
Continue Reading This Week's Targets Series
NFL Quarterback Targets – Week 13
NFL Running Back Targets – Week 13
NFL Wide Receiver Targets – Week 13
NFL Tight End Targets – Week 13
---