Plays at each position to help you take down this week's Millionaire Maker contest.
QUARTERBACK
Drew Brees, New Orleans (at TB) – $6800
Even though Brees has been up-and-down this year, he's still exceeded his salary-based expectation over half the time. He's been volatile, but that's what you want in the Millionaire Maker. With a salary that has dropped $1,200 since the start of the season, you're also getting a discount. My only problem is the lack of a clear option to stack, but I think tight end Ben Watson has maybe become that guy.
Russell Wilson, Seattle (at BAL) – $6300
Wilson's ownership might be up due to his recent play, but I really don't care. He's still cheap and facing a defense that has allowed 6.3 points per game above expected to opposing quarterbacks over the past year. I probably won't stack Wilson with anybody—not a huge Doug Baldwin fan—and then hope he carries me with his legs.
VALUE

OF

THE WEEK
Ryan Fitzpatrick, NY Jets (vs TEN) – $5400
I think most people are going to be on two other quarterbacks in this price range: Jameis Winston for just $100 more against the horrific Saints pass defense, and Tyrod Taylor in Philly at the same cost as Fitzpatrick. Because of that, I kind of like Fitzpatrick at reduced ownership in a good matchup. A double-stack with Eric Decker and Brandon Marshall makes sense since he relies on them so much.
RUNNING BACK
Doug Martin, Tampa Bay (vs NO) – $6200
We know a lot of people will be on the Bucs' passing game against the Saints. I love to find quality offensive situations like this and then get on the players who others might be overlooking. I don't think Martin will be low-owned by any means, but I do think it might be lower than normal with a lot of players on Winston.
LeGarrette Blount, New England (at HOU) – $4800
This is a risky play since Houston's defense is playing well and Blount is one-dimensional, but the Texans are better against the pass than the run, allowing 2.1 points per game above expected to opposing backs over the past 12 months. The Pats are still projected to win by three points, and without some of the top play-makers in the passing game, they could rely on Blount and the backs a bit more.
VALUE

OF

THE WEEK
Giovani Bernard, Cincinnati (vs PIT) – $4100
The Steelers' defense is good against the run, but Bernard isn't the typical type of back. Most people are going to be on Jeremy Hill because the Bengals have been giving him more work, but I do think they're still going to utilize Bernard a lot in this game. You're also getting a discount with his price down $400 from last week.
WIDE RECEIVER
Odell Beckham, Jr., NY Giants (at MIA) – $9100
Because how are you going to fade this guy in a matchup against a defense that struggles against wide receivers?
Antonio Brown, Pittsburgh (at CIN) – $8900
Because how are you going to fade this guy in a matchup against a defense that doesn't struggle against wide receivers?
VALUE

OF

THE WEEK
Sammy Watkins, Buffalo (at PHI) – $6100
Watkins is dominating without even seeing heavy usage. If his workload increases, he's going to be a top 10 fantasy wideout. Over the past year, the Eagles have allowed 4.6 points per game above expected to opposing receivers, which is the worst mark in the NFL. The tempo of this game could allow Watkins to see more targets even if his usage rate is the same as normal. I also like the idea of a lot of players being on Shady McCoy because of the "revenge game" narrative, perhaps decreasing Watkins' ownership just a tad. In reality, I think you can play both together, even in the Millionaire Maker.
TIGHT END
Greg Olsen, Carolina (vs ATL) – $6900
I'm really not sure what sort of ownership we'll see on Olsen, but I do know the Falcons really struggle against tight ends. Over the past year, they've allowed 4.1 points per game above expected, which is the third-worst mark in the NFL.
Travis Kelce, Kansas City (vs SD) – $4700
After a down performance last week, I'm hoping Kelce will see lowered ownership in Week 14. The Chargers are better on the outside than over the middle of the field, and believe it or not, no offense in football is currently projected to score more points than the Chiefs.
VALUE

OF

THE WEEK
Austin Seferian-Jenkins, Tampa Bay (vs NO) – $2700
If you want some exposure to the Tampa Bay passing game without running into high ownership, ASJ might be the answer. He saw six targets last week in his first game back from injury, and the salary cap freedom he'll provide you is extremely valuable.
DEFENSE

/SPECIAL

TEAMS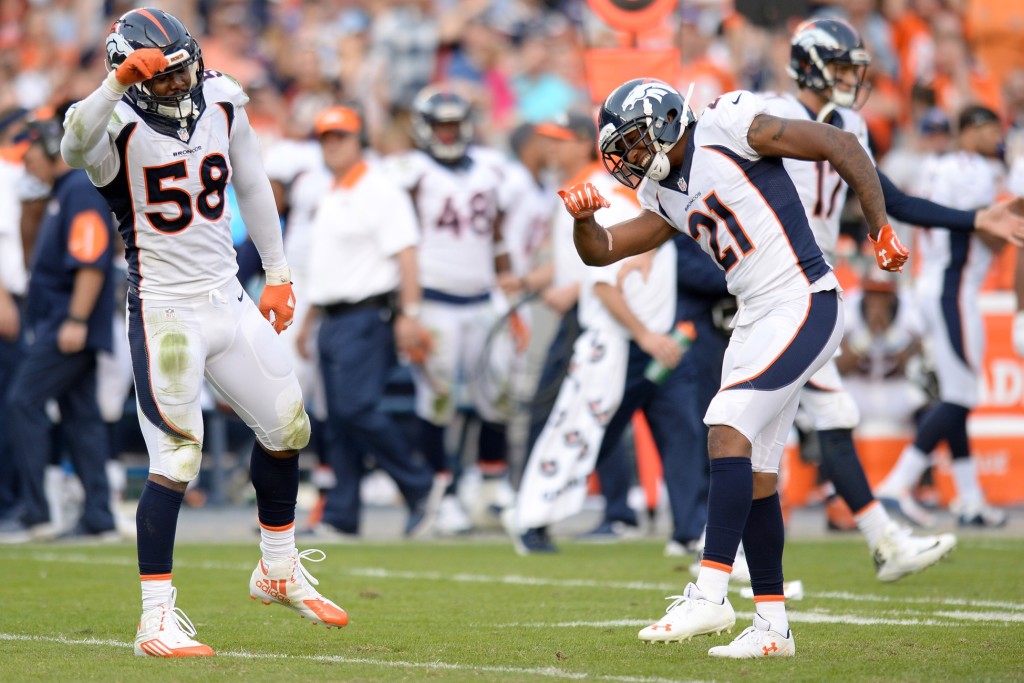 Denver Broncos (vs OAK) – $3400
The Broncos are currently 7.5-point favorites, with Oakland expected to score only 18 points. This has all the makings of a game in which the Broncos are going to get a bunch of opportunities to rush Carr and force him to throw low-percentage passes.
Kansas City Chiefs (vs SD) – $3200
The biggest favorite of the week is Kansas City at 10 points. I've done some research that suggests defenses are much better at halting opposing quarterbacks the second time they see him in a season, and like Denver, the Chiefs will be facing a division rival for the second time this year.
VALUE

OF

THE WEEK
St. Louis Rams (vs DET) – $2800
The Rams have been playing like crap lately, but Matthew Stafford is always a volatile quarterback who can implode at any point. Plus, the talent is there for St. Louis to make plays, including on special teams.
---
Jonathan Bales is the author of the Fantasy Sports for Smart People book series, most recently Fantasy Football for Smart People: How to Win at Daily Fantasy Sports.
Follow him @BalesFootball.