"There were times I wanted to punch Jay Cutler." http://t.co/fuc8nMiuVWpic.twitter.com/j2SYaL186s

—

NFL

Network (@nflnetwork) August 12, 2015
Yesterday on NFL Total Access, Lance Briggs gave everyone what may be the greatest sports segment of all time. After discussing the Geno Smith PUNCHOUT situation, Lance was asked if he ever wanted to punch Bears QB Jay Cutler. Not exactly a hard hitting question since everyone knows Cutty has the #1 Most Punchable Face in the League.
Of course he ABSOLUTELY did but Lance never hit Jay out of respect for the quarterback position and just overall not being an actual psychopath. But even at his worst at least Jay put up numbers. Seems like the Bears have gone through about 200 QB's the past decade, good chance there were a few Mr. Briggs was not all that keen on. Take it away Lance!
Craig Krenzel and Caleb Hanie= PUNCHED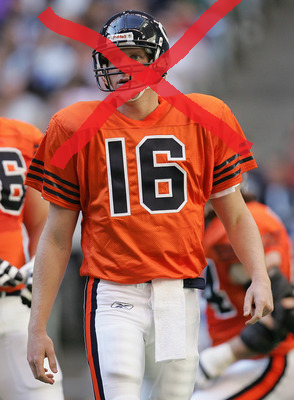 Brian Griese and Kyle Orton= NOT PUNCHED
Rex Grossman= KNOCKED OUT AND MURDERED
Kordell Stewart aka Slash= Reluctantly PUNCHED
Jonathan Quin= PUNCHED (buried in same hole as Sexy Rexy)
Smoke on up Jay, you're safe… For now.