Now that you've got all of your Gameday Essentials gathered up, it's time educate on all the necessities required to survive a long day of sweating slates.
There is nothing in this world quite like a fantasy sweat and these are the things you need to ensure the juice is worth the squeeze. Let's check out the #1 Fantasy Performance needs presented by UGG®!
Location! Location! Location!
Everyone is always on the go in 2016 but in some cases the old ways are just best. And by the old ways I mean gluing yourself to the La-Z-Boy recliner and ingesting 10 lbs of buffalo chicken dip per touchdown scored. There seems to be some kind of magical correlation between the amount of cheese you eat vs touchdowns your players score and I'm simply not going to argue with that.
"But what happens when I bug bomb my house and I have to watch it somewhere else??" you say. Well first of all, you picked an AWFUL time of the year for that and it really makes me question a lot of things about you. However, mistakes do happen and there are a few fallback spots out there, so let's see where we should head.
DraftKings Fantasy Sports Zone
It's almost like this was built for people to literally just come and sweat games in the most spectacular fashion in pure HD goodness. Oh wait, IT WAS.
Fortress of Solitude
It's cold, it's lonely, the Wi-Fi password is OUTRAGEOUS, but it does contain the one thing that eludes just about everyone during their fantasy sweat, peace of mind. Down here it doesn't matter that you missed on the $3,000 sleeper or picked the #1 chalk quarterback on the slate. Here it's just you and a bunch of solitude!
And some melting ice… drip drip drip drip drip peace of mind drip drip drip drip
---

---
Squad Goals
At the end of the day, sports are really just entertainment so why should your success/despair be any different? Sure taking a huge L in the Fortress of Solitude will make it sting a little less, but there is no honor in losing a sweat that way. There needs to be drama! A crowd! A tiger!
Okay maybe not a tiger but gathering a crew worthy of your anguish is a major key. Do you want your best friends there to enjoy the fruits of your player picking labor? Or maybe your coworkers so they can see that while it may stink being around you at work, when it comes to hanging out you're really a fun-gi. Either way, definitely don't wear that mushroom joke tshirt, that would be so so lame. Some other options are:
Ex-Player From Your Favorite Team
Most NFL franchises have been around for over 50 years, that is A LOT of former players to choose from! Although you probably can't get a Hall of Famer, there are definitely some guys who could be easily convinced to come cheer along with you.
Give them some cake, tell them to look at the rabbits and everything will be just fine! Just don't feed them after midnight, we all know what happens then…
Your High School Bully
Yea, remember that jerk? They were really out of line back then no doubt but it's time to let that go. Invite them over, break bread, and watch as your lineup scores over 220 points in the Millionaire Maker, making you the most popular alumni in your graduating class.
Laugh in your bully's face and remind them that toilets are NOT meant for human heads. Wow did you just get the ultimate classy revenge against someone that deserved it? You sure did!
---

---
Superstitions
Everybody has their traditions, rituals, and necessary evils when it comes to watching sporting events. Of course all of those are exponentially increased when it comes to sweating fantasy all day. It's a lot easier to conjure up magical game-changing energy when you only have to do it for one team.
However, having a roster of misfits from teams all over puts a lot of unwanted pressure on Jobu, and he generally doesn't appreciate overtime of any kind. Avoid angering the spirits with these top options:
Pick the Really Good Players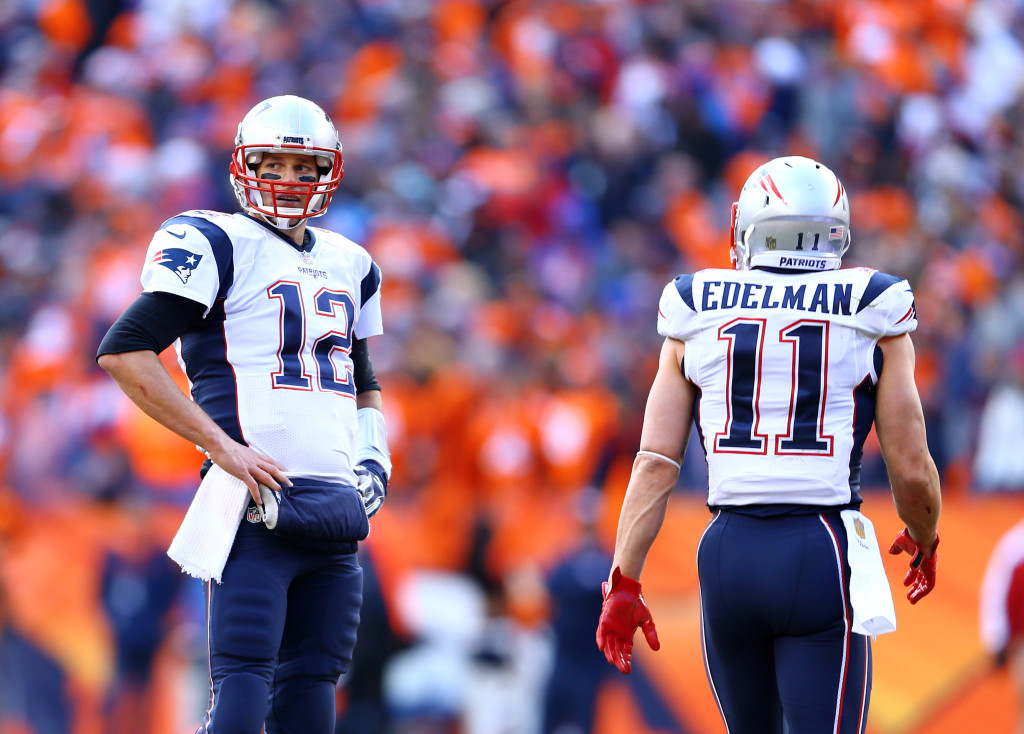 If you don't pick the bad players and ONLY pick the good players, you'll probably have an okay fantasy day. Generally, the good players are good and good things help your overall performance.
Also doing an interpretive dance helps, just don't forget the staggered shouting while you throw candy corn in the air. All of the time it works 87% of the time.
Call Your Parents and Tell Them You Love Them
It's the #1 DFS and life hack. Before the big slate kicks off, call your parents and tell them you love them and are so thankful for everything they've done for you. Now when you horribly lose, at least you already had an amazing, unforgettable moment in your day. And if you win, you don't have to share a dime with those overbearing nags because you already gave them the ultimate prize, love.
It's true what they say… There is simply no better feeling than buying a fully loaded Lamborghini with a clear mind and a full heart. Well other than wearing UGG® slippers on your feet of course!
---