#FailForCardale: Cleveland #Browns fans campaign for @OhioState QB @CJ12_ http://t.co/3BLY1reyB3 | pic.twitter.com/sEimt14EaV

—

WEWS

NewsChannel5 (@WEWS) September 9, 2015
Are you willing to #FailForCardale? #Browns —

ESPN

Cleveland (@ESPNCleveland) September 8, 2015

Browns may have worst group at every single skill position. Like, #32.

— Ross Tucker (@RossTuckerNFL) September 8, 2015
Have things ever been easy, nice or wonderful for Cleveland? EVER?? It's such an astounding cycle to watch because it really does seem like it's never ending. And when something goes awesomely right (Lebron coming back and bring the Cavs to the Finals), there is always something HORRIBLY wrong to follow.
The best part? CLEVELAND DOES IT TO THEMSELVES.
EVERY.
SINGLE.
TIME.
The season literally hasn't begun yet but Browns fans are already into 2016. You have no choice BUT to love it..
1 more long season for the Greatest College to

NFL QB,

I can deal with that… #FailForCardale — Dawg Pound Talk (@DawgPoundTalk) September 8, 2015

@DustinFox37 let's go!! 0-16 #FailForCardale #GoBrowns

— Corey (@skiphop23) September 8, 2015
I think the @Browns should consider joining the #FailForCardale movement… —

PRETTY BOY FLOYD

(@newfloyd) September 8, 2015

@JosephHeckert NO.

— Ryan Katz (@RyanKatzSports) September 8, 2015
…and with the first pick in the 2016

NFL

draft, the Cleveland #Browns select Cardale Jones, Ohio State. #FailForCardale — Al Smizzle (@AlZeidenfeld) September 8, 2015

We should be #FailForCARDALE

— John Defilippo (@fakedefilippo_) September 8, 2015
If #Browns cant win all of their first 3 games (at jets, vs titans, vs raiders) then its #FailforCardale time. Remaining schedule is brutal — Tyler Ash (@TyAsh34) September 8, 2015

Omg that throw 😍😍😍😍 PLEASE CLOWNS TANK THIS SEASON #failforCardale

— Coach Adam Prevost (@apre44) September 8, 2015
@browns I am willing to sacrifice the entire season for @CJ12_ . Just go 0-16 #failforcardale — Abe Mangan (@abebrohamm) September 8, 2015

Take it all in, it always goes down smooth. Unless you live in that godforsaken place… as Zoolander & Hansel asked Matilda "HOW DO YOU LIVE?"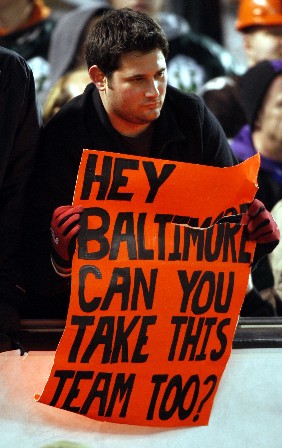 I'll give them this… at least they picked an absolute BALLER to rest their entire hopes and dreams on (again/again/again). Anybody that can throw and run like a real life Madden '04 Vick is okay in my book.
Just like, respect yourself a little more Cleveland. You're scaring all of us.
PS: #SuckForLuck is still a better campaign slogan than #FailForCardale but this is an A++ nickname… #RageFor12Gauge indeed.