With the third edition of the Millionaire Maker going off this weekend, I thought we could take a look at a variety of things you could buy for $1 Million. We're talking about life-changing money, but in case you wanted to blow it all on something really cool, here are some of your options:
#1) 1956 Aston Martin Drophead Coupe
Price: $830,842
Not only is this car absolutely gorgeous, but you'd still have around $150K left over afterward to hit up McDonalds and treat your significant other to a few double cheeseburgers.
#2) The AeroCar
Price: $975,000
I'm not 100% sure what this is, but I know I need it. Not only can you pick this up and drive home with it, you can make the trip a little faster by flying away in it. In Boston we have the Duck Boats which go on land and in the ocean, but this might be even cooler than that.
#3) A Duckboat
Price: $75,000
Speaking of the Duckboat, you could skimp on the AeroCar and get the next best thing for inter-terrain travel. Now I'm not 100% you'll actually be able to find someone willing to sell you one of these, but Jake Peavy reportedly bought one for $75K after the Red Sox World Series win a year ago so who knows, maybe you could even get one for less.
#4) Gout de Diamants Champagne
Price: $1.2 Million
You'll have to spend up a little bit here but can you possibly think of a better way to celebrate the big win than with some really classy champagne? Gout de Diamants is the classiest of the classy. One quick note though, you only get one bottle for that price.
#5) Diamond Encrusted iPhone
Price: $1 Million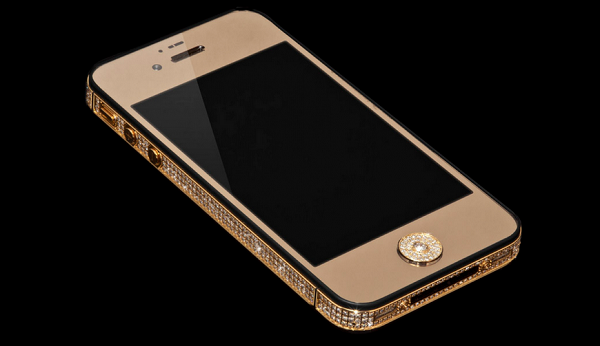 I don't know why anyone would need a diamond encrusted iPhone but I'm not gonna knock your style if this is the item you choose to purchase. I'd personally go with the AeroCar but what do I know…
#6) Real Iron Man Suit
Price: $397,590
Ok so maybe this isn't real, but if they really had an Iron Man suit that allowed you to fly while wearing it, I think we can all agree it would be almost a must-own after winning the Millionaire Maker.
#7) Lunch with Bill Clinton
Price: $110,000
In 2013, someone purchased a lunch for four people with the former President of the United States and if you ask me, it was the steal of the century. I'd pay at least 5 times that to hear some of the stories Clinton probably has to offer.
#8) One REALLY Nice House
Price: $1,100,000
5 Bedrooms, 4.5 Baths and 1.5 acres of land for just a touch over $1mil. There's even an entire den you could turn into a hangout area. There is one catch though, you'd have to move to Cedar Rapids, Iowa
#9) 39+ Years at the Motel 6
Price: $69.99 Per Night (39.14 years for $1 million)
Hear me out. You don't have to worry about where you'd sleep for almost 40 years. You'd have free cable, and if you pick the right Motel 6 you could even have access to a complimentary breakfast every morning.
#10) 7.5 Seconds of a Super Bowl Ad
Price: $1 Million
It's only 7.5 seconds (a 30 second bit goes for $4 million so I'm just assuming they allow you to cut it shorter), but imagine what you could do with 7.5 seconds of 111.5 million people watching. I'd probably devote my 7.5 seconds to eviscerating LeBron James but the world would be your oyster…for 1/8th of a minute.
_____________________________
So that about does it for my ideas. If anyone has anything better, feel free to comment below or tweet it using the #DKTV. And don't forget to get your entries into the Millionaire Maker tournament so you can make one of these ridiculous purchases!