The authoritative guide to surviving life in the workplace, before leaving for a long weekend. You've checked out mentally, everyone has checked out mentally, so how can you make the long hours pass before the weekend?
#1 – Play Pacman
Classic game that can burn endless hours with mindless fun. Perfect fit:
#2- Create Draftkings Lineups
Shameless plug here, but my personal favorite way to pass the day is by playing daily fantasy. Build some lineups, join some tournaments and while you're out having fun tonight you can also be winning tens of thousands of dollars. That's a pretty solid day.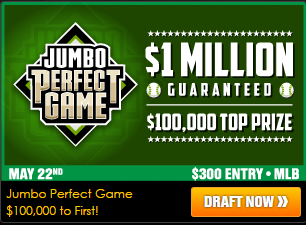 $1 Million Perfect Game – $300 Entry – DRAFT HERE
$130K Payoff Pitch – $27 Entry – DRAFT HERE
$100K Moonshot – $3 Entry – DRAFT HERE
#3 – Vintage Kate Upton Pictures
#4 – Summer Movie Trailers
#5 – Dancing!
#6 – Refreshments
Don't forget to stay hydrated!
IF YOU'RE ABOUT TO HAVE A DAMN GOOD WEEKEND GIMME A HELLLLLL YEA!