During Jordan's Summer youth basketball camp this weekend: one camper innocently, but foolishly asked Michael "WHAT ARE THOOOSEEE!??!?!?" re: the type of shoe he was wearing.
https://twitter.com/BryceLyle1/status/628425011519356928
But, the kid wasn't being so innocent … rather, he was asking his question as a play on the famous "WHAT ARE THOOOSEEE!?!?!" video from the internet last month, when some random guy was fascinated with a police officer's shoes….
MJ, who claims to have no clue what Vine is, responded with…
https://twitter.com/Addidunayer/status/628581280737820672
Apparently, the XX9′s that Michael is referring to are his new shoes that haven't been released yet. So let this be a lesson to you kids: don't try and out-meme the most famous meme on the internet, ok?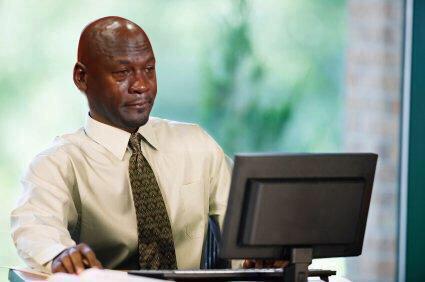 Welcome to 2015.